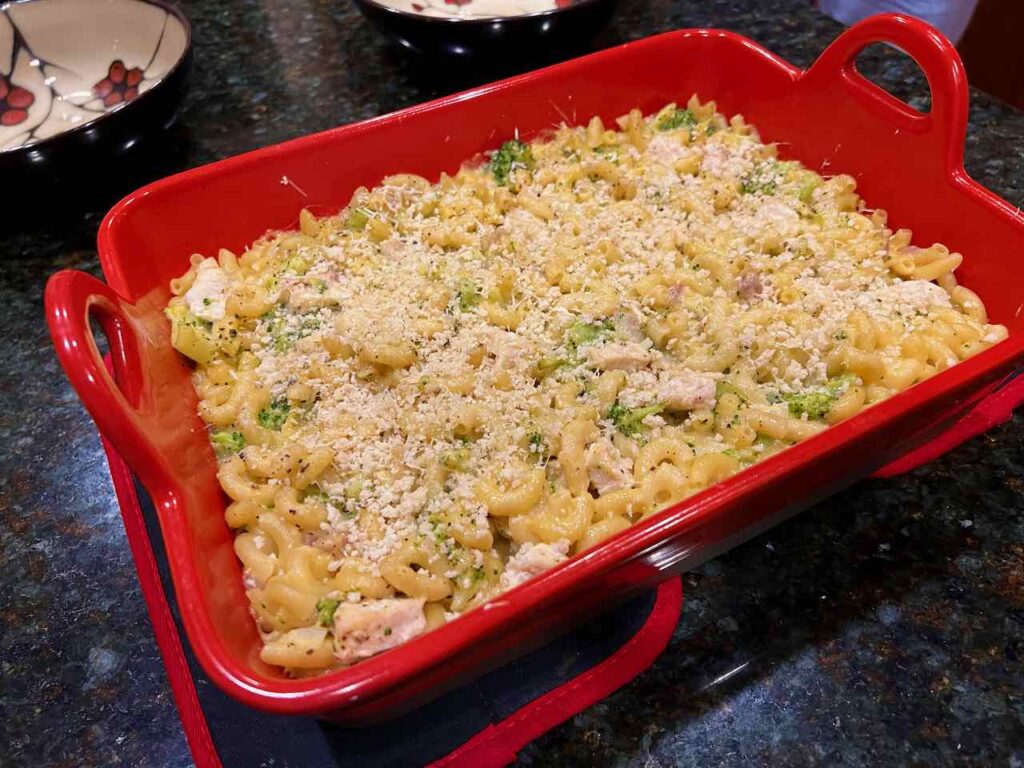 Nothing helps soften the blow of upcoming cold weather like the reminder of the comfort food recipes that come into play when fall rolls around.
I know – it seems way too early! Granted, cooler weather is taking its sweet time this year. 90+ degrees on Labor Day weekend isn't exactly typical. But I have a feeling when the cold comes, it will come hard and fast. So we might as well plan ahead.
This certainly isn't me wishing away summer. I am not one of those people wishing for fall during August. I am still hoping for a few more weeks of warm weather and grilling season. But I do like football season and warm comfort food.
Main Course
Pasta is my comfort food love language and this broccoli mac & cheese pictured above is a winner. The perfect balance of healthy and indulgent thanks to broccoli and healthy protein from chicken.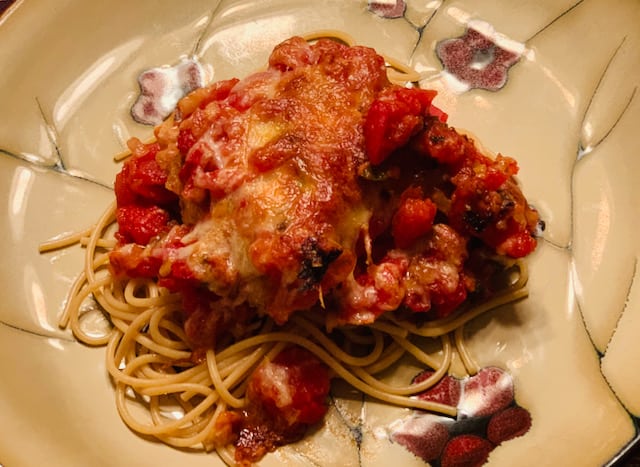 I also wouldn't be mad if chicken parmesan were on the menu. Tender chicken, rich tomato sauce, and melted cheese over pasta. Yes, please!
Baked orange chicken takes a little time, but it is worth every moment. Pick a quiet Saturday when you have some time and make it for dinner.
We are in Minnesota, so I have to include this wonderful wild rice casserole. Cheesy, filling and so delicious.
Soup
Now soup isn't purely a cold-weather meal. I make tomato soup at least in the summer when I have fresh, garden tomatoes available. Once fall and winter roll around, I have soup on the menu pretty much weekly. Turkey noodle soup is my favorite way to make use of roast turkey bones and leftover meat.
Turkey chili is another favorite.
Side Dishes
Roasted veggies are my standard side for lots of my dinners. I use my toaster oven to roast broccoli, green beans, and Brussels sprouts year-round.
There are some side dishes that seem to have more of a fall/winter vibe. These glazed carrots are so easy and delicious.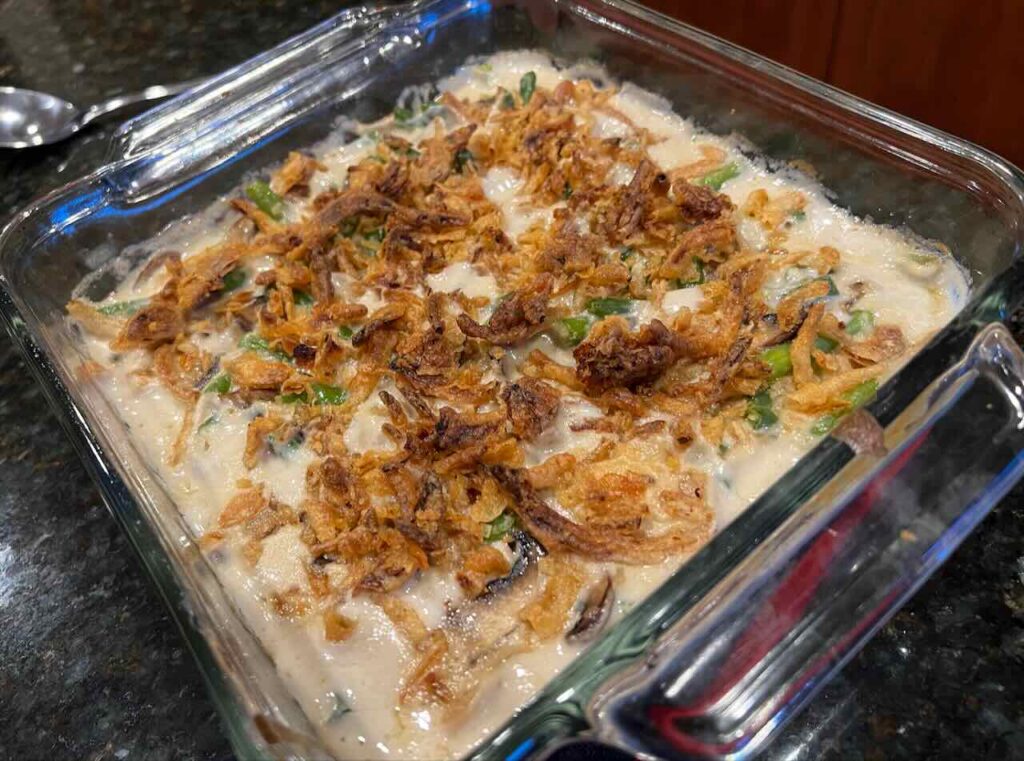 Green bean casserole! I don't know why we wait for Thanksgiving to enjoy this mouthwatering side. So good.
Breakfast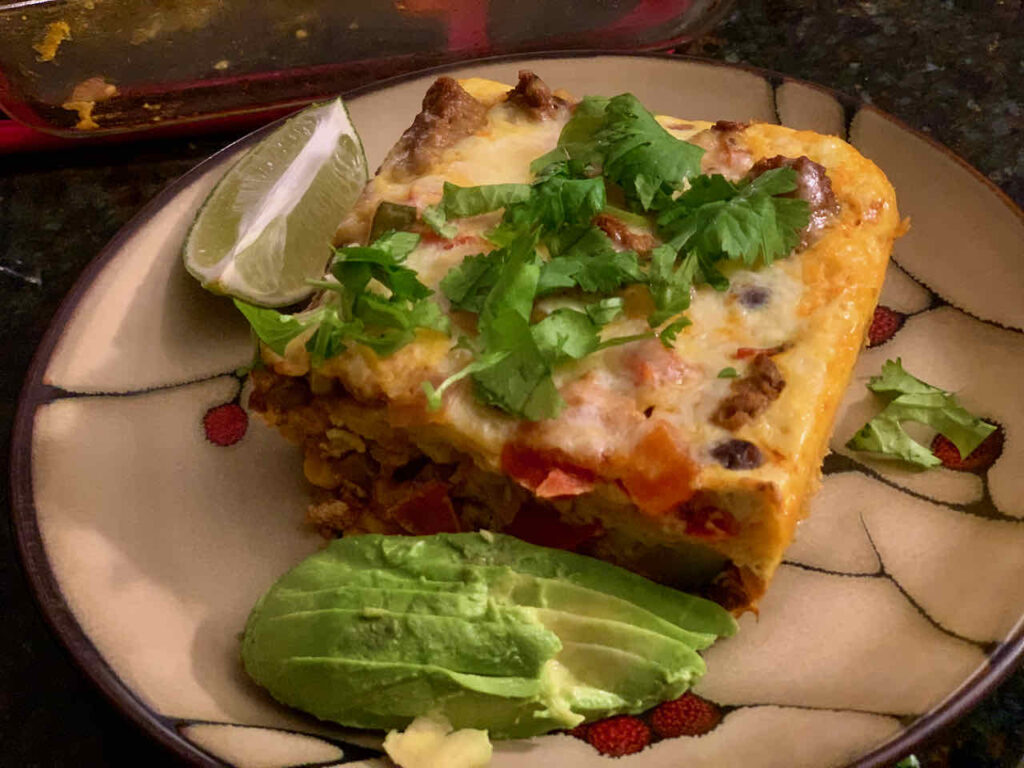 Casseroles aren't just for dinner. This Mexican breakfast casserole is a great way to start the weekend.
Sweets
These monster cookie muffins are scrumptious! Chocolate chips, peanut butter, oatmeal, and raisins star in this wonderful treat.
Apple pie or pumpkin pie? The pie-related question of fall. My answer is both and I truly can't pick a favorite. French apple pie is probably my favorite use for all those delicious baking apples that are ready in the fall.
The chill will be in the air before we know it. At least we can keep warm and cozy thanks to these wonderful cold-weather recipes.