Tonight is the holy grail of date night. But why wait for Valentine's Day to enjoy a special night?
Plus, today is Tuesday. It's a workday. I have a super easy, quick meal planned tonight. Date night is going to wait until Friday.
Date night doesn't have to be fancy. Sure, sometimes we have a dish that took time to prepare, plus dessert and a bottle of wine. But sometimes it is turkey burgers with oven fries and water to drink.
As I think about date night, I do have a few favorites that come to mind.
Main Dish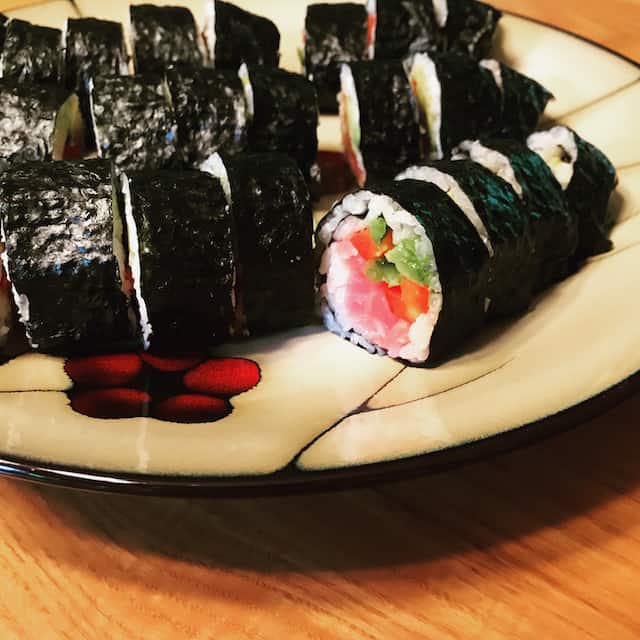 We have homemade spicy tuna sushi on regular routine for Friday date night. Sushi always seems festive and special. My spicy tuna roll has ahi tuna, avocado, red pepper, jalapeño pepper, and cilantro with a good dash of sriracha. The flavors are similar to the Mexican roll from Crave, one of our all-time favorites.
Pasta is always wonderful for a nice dinner for two. Chicken Parmesan takes a little time to prepare, making it a great weekend option.
For a quicker pasta option, pesto ravioli pasta is absolutely luscious. Using premade ravioli and jarred pesto makes the recipes quick and easy.
Mushroom risotto is another dish that comes to mind when I want a special meal. An easy main course like shrimp or chicken and roasted veggies can be made as the risotto cooks.
Dessert
Ramekin desserts are made for a special dinner for two. Chocolate banana bread cake is quick and easy and best served warm out of the oven.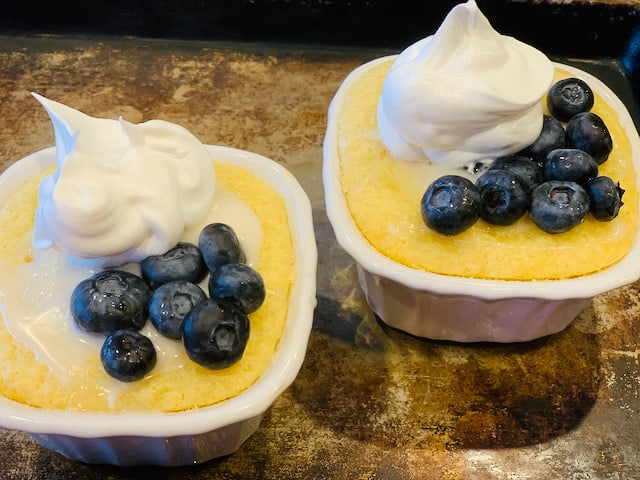 I titled this recipe Date Night lemon cake for good reason. Of course, it's delicious, but it's also a great make-ahead dessert. It tastes great at room temperature.
So light a candle, sit down, and enjoy a nice dinner with someone special.