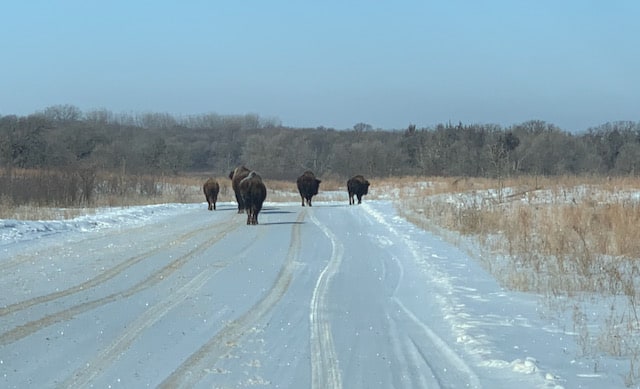 Happy Sunday!
We drove to Minneopa state park to check out the bison this week. I wasn't sure given the cold and snow how active they would be. But as you can tell from the picture above we had a great view! Several bison of various sizes were meandering down the driving path.
Happy Hour at home on Friday night. We both really miss happy hour for real; as in out and about at actual bars and restaurants. We love it on vacation as it is a great way to try a bunch of different places.
We started with a small batch Queso dip. Great, but we agreed it could have been spicier. Next time. 😉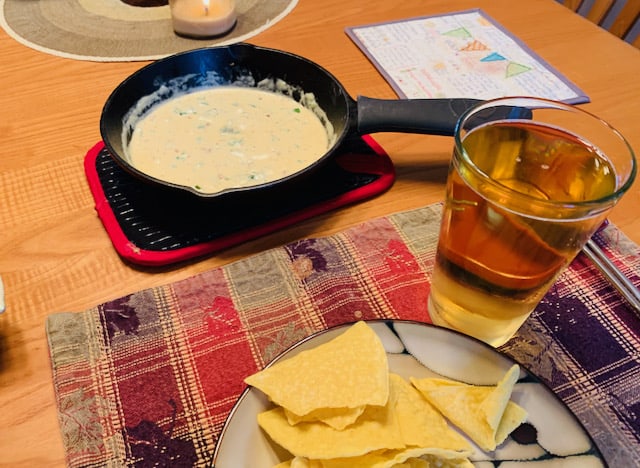 The next course was sushi rolls with spicy tuna, avocado, red pepper, jalapeño pepper and cilantro.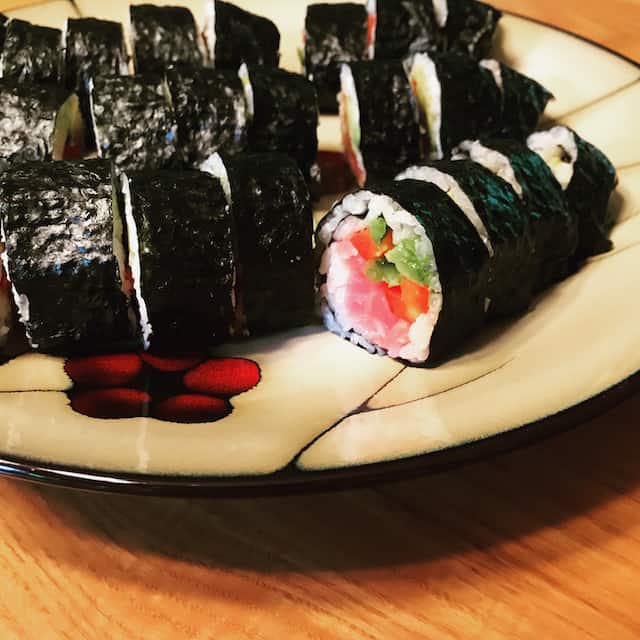 Finally a dessert for two; banana chocolate chip cake in ramekins. I used this microwave mug cake recipe from Half Baked Harvest. I separated the batter into two ramakins and baked for 20 minutes. So good!
What caught my eye this week:
Call your friends, without texting first. What a concept!
Boosting your immune system – it's BS.
She got her shot! 90 years old and she walked six miles through the snow.
While everyone awaits their turn, Minnesota has a website to sign up for the COVID-19 vaccine.
This NFL player with no ties to Houston or the state of Texas provided 10,000 meals to people affected by the storms.
Bravo to Minnesota Rep. Omar for her work to end this disturbing industry.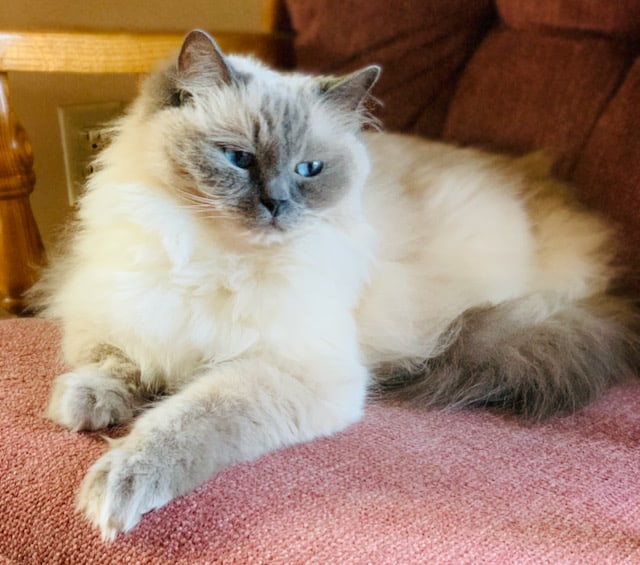 Bella and Bailey both got a bit of a mane trim this week. While I love their beautiful fluff that same fluffy hair can end up a mess if not trimmed up.
Have a wonderful weekend.