This summer I have been envious of those who consider vacation as excuse to get back to nature. Camping, fishing, hiking; sometimes without any of the niceties of modern life. Hiking and nature are awesome; but at the end of the day on vacation I want a modern hotel room, electricity, a shower and a nice dinner. But those vacations and COVID just don't go together.
But we can visit Minneopa State Park; which boosts an expanding bison herd, walking trail and gorgeous waterfall.
Bison herd: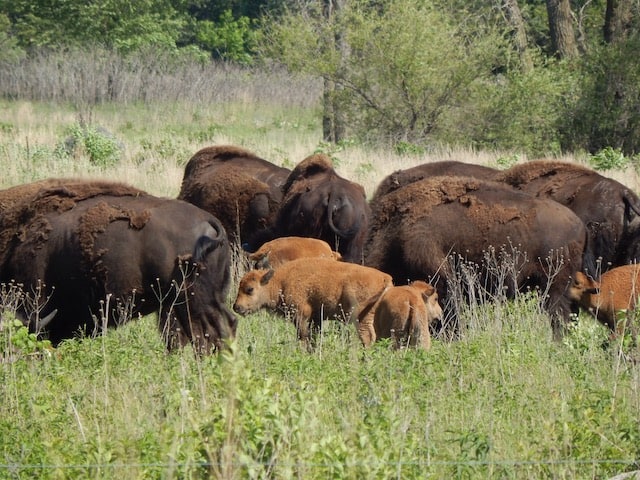 Let's start with the big draw in the spring; baby bison! So freaking cute.
Bison calves are born in the spring; late May to early June. Each spring has brought about 8-10 new babies.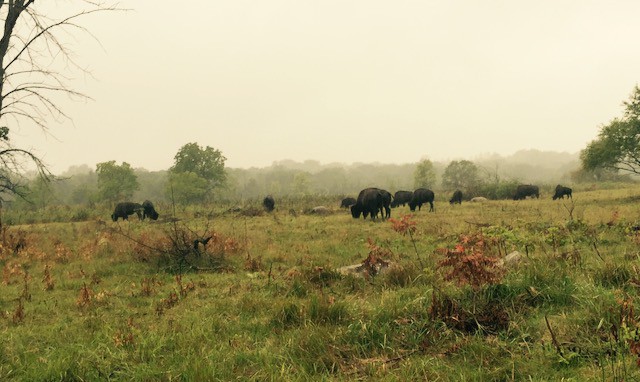 Seeing the bison herd has become a huge draw for the park. It certainly encourages us to get a year pass. The crowds have seemed even bigger this year with most people staying closer to home and needing outdoor activities.
Hiking path:
Hiking paths circle around the bison enclosure and provides opportunities to see them in spots that aren't visible on the driving path.
We have done part of the hike a couple times. Early spring brings an insane amount of mosquitos and gnats. We had to cut our hike short and climb up to nearby road a few years ago as the bugs became too much to handle. Have I mentioned I am not a camper??!!
Waterfall:
On the other side of the park from the bison enclosure is the waterfall.
From the walking path the waterfall is can be seen from several angles.
The falls area gets so pretty in the fall when the leaves are turning.
Even in the cold, snowy winter the falls is quite pretty.
Flandeau State Park has a nice recreational area and lots of hiking trails. We took in the sights one day this summer.
So grateful we bought a pass this year and have been able to visit often. Cancelling vacations and trips has been tough but I do appreciate the fun we have close to home.