Happy Sunday!
We have so many great parks in our area. I was getting Snow White and the Enchanted Forest vibes from all the greenery in this lovely shaded area.
Years ago we were on vacation in Colorado browsing a spice shop in downtown Colorado Springs. As happens when one is traveling, the lovely shop owner was asking where we were from. When we answered Minnesota, her response was Minnesota is very green.
It's true! Especially this year when rain has, at least so far, been coming in steady amounts.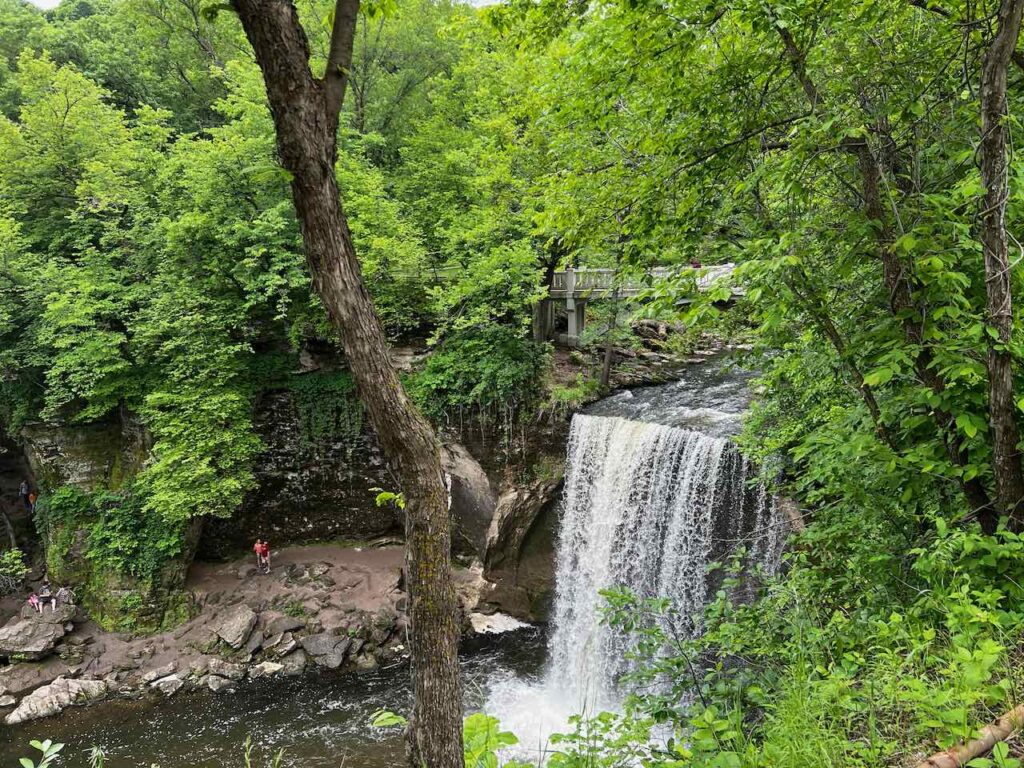 Yesterday started out dark and raining, but by midday, the sun was out. We headed out to take in free admission day at the local state park. The waterfall was going full bore thanks to all the rain this spring.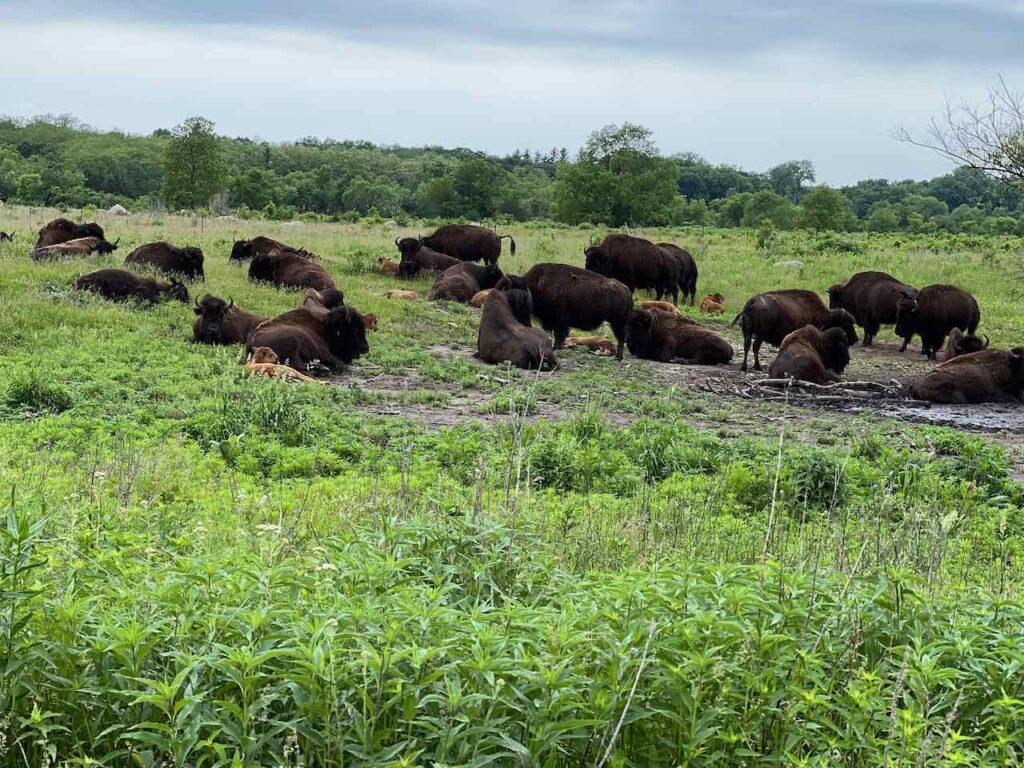 The bison were highly visible from the driving trail. It is hit or miss as they have a large area to roam. It has been a booming baby season, I believe there are about a dozen baby bison in the herd. So darn cute!
What caught my eye this week
The recent tragic events have brought up the term red flag laws. I wasn't familiar with the phrase until recently.
Exciting news about a new COVID vaccine. The new Novavax vaccine followed a more traditional route in the manufacturing process. The hope is that some with concerns about the current options will be motivated to get vaccinated.
Even relaxing can be stressful.
Good article on the proper amount of skin care products to use. That sh*t is way too expensive to waste! Oh, and we aren't using enough sunscreen.
How to roll a burrito. I have never perfected this skill.
The Jennifer Aniston salad is all over social media. It sounds delicious!
Sriracha sauce may be hard to find due to a chili pepper shortage. Thankfully I just bought a bottle as it is my very favorite hot sauce.
I was exercising at home before the pandemic hit, and everyone started exercising at home. YouTube has so many great, qualified trainers depending on your abilities and fitness goals. Great article on ways to weed out who not to follow.
The bullfighting ban was extended in Mexico City. This revolting act of animal cruelty should be permanently banned everywhere.
Husband saw a hummingbird on our deck this past week! I was making dinner and missed it. We typically don't get many. They are such beautiful little birds.
Have a fun weekend!