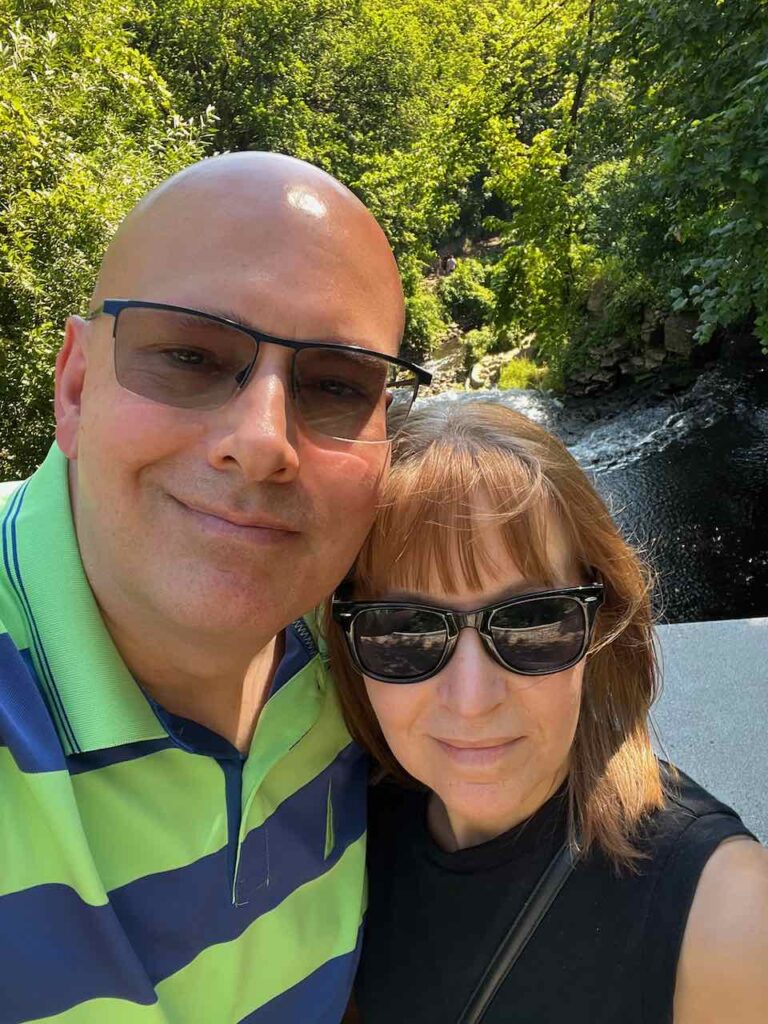 Earlier this week, we got away for a few days of vacation. We picked a hot week! Since we planned a mix of outdoor fun along with relaxing indoors, we made it work.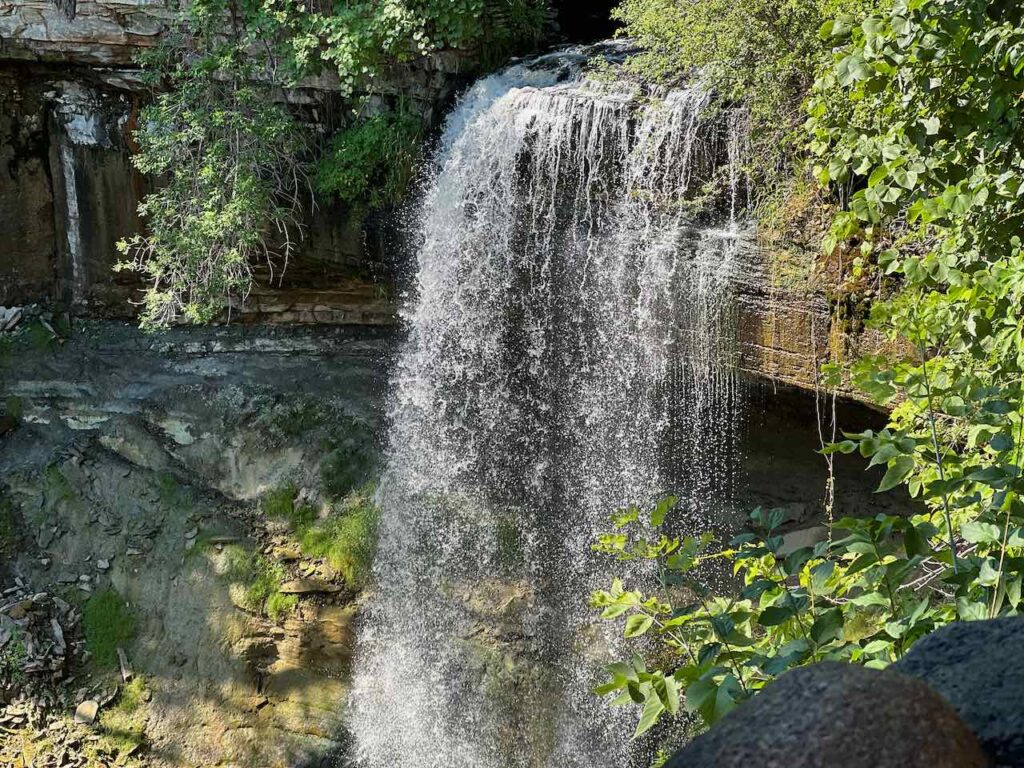 We started at Minnehaha Park in Minneapolis. Hubby is pretty sure he was there many years ago as a child, but I had never been there. The waterfall is beautiful, and the whole area is quite scenic. The area is rather similar to our local state park with a waterfall. The water is a little skimpy as we are in the midst of yet another summer drought.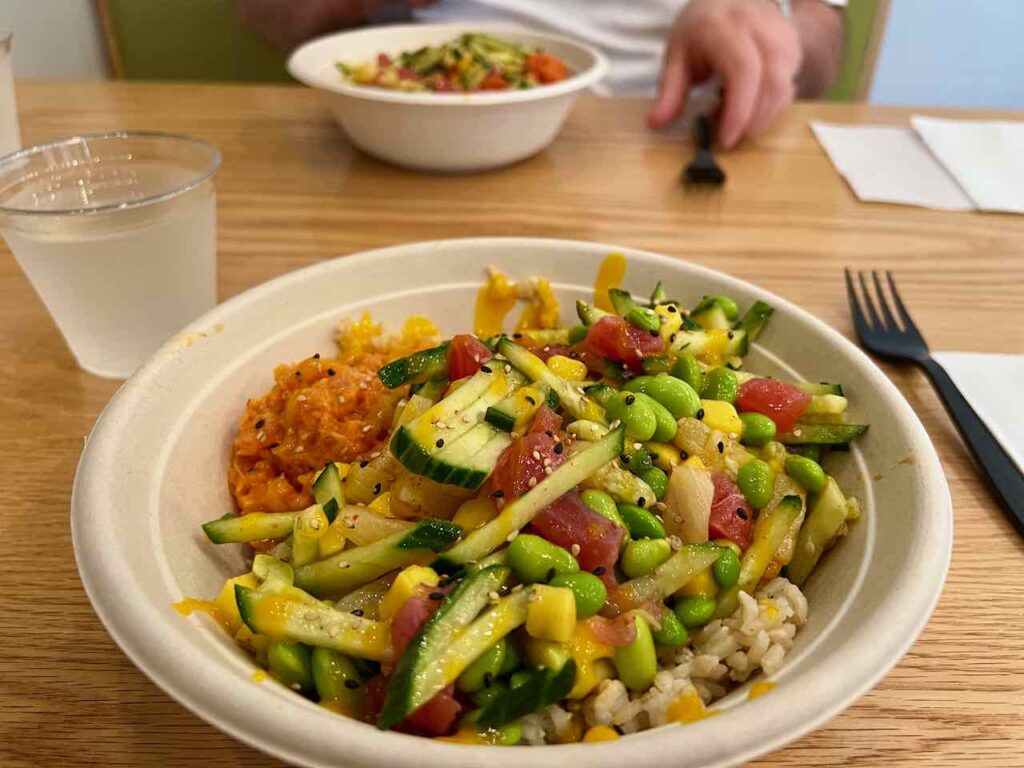 Eagan
For dinner that evening, we gave Hawaii Poke Bowl a try. The place caught our eye earlier this year. I imagined Chipotle meets poke bowls, and it is precisely that. My bowl had brown rice, ahi tuna, spicy salmon, edamame, pineapple, mango, cucumber, and a spicy sauce. It was so delicious!
The Eagan Outlet Mall was on my list for this trip. While I am not a big shopper, I was in the mood, we weren't in a hurry, and I had a few items I knew I wanted. I left with a new handbag and wallet, along with some new sports bras. Score!
The next day we visited Caponi Art Park, a nature area with art sculptures. Our favorite find was this adorable little cat. She was quite friendly, and we were able to easily coax her over to us. She was a sweetie.
Stillwater
Then off to Stillwater, Minnesota. We celebrated our wedding anniversary here last year, and we have been excited to return ever since.
We always find some great food on vacation. I love trying new restaurants and going back to places we enjoyed. These Baha fish tacos at Lolito were fab!
Stillwater is a great little touristy town. Lots of great shops and restaurants in the downtown area, and the area is so picturesque, being right to the Saint Croix River. Our early morning walk took us across the lift bridge and briefly into Wisconsin. I didn't plan it, but I just happened to be wearing a Minnesota Vikings t-shirt. 😉
St. Paul
We stopped at Como Zoo & Conservatory. The botanical gardens are absolutely gorgeous. The above photo is part of my favorite area of the gardens. I have always thought what a wonderful respite from winter these warm tropical gardens would be in January.
We also visited the Como park zoo. I love giraffes, such amazing animals.
Happy hour time in downtown St. Paul. We started at Barrio with tacos and margaritas. I split this veggie taco with Hubby and we each had a chicken taco. Yummy! The next stop was Kincaids for a couple of appetizers and drinks. We finished the evening with two sushi rolls at Sakuara.
The following morning we were up early for a walk down by the Mississippi River.
Vacation always goes too fast! We had so much fun. 🙂