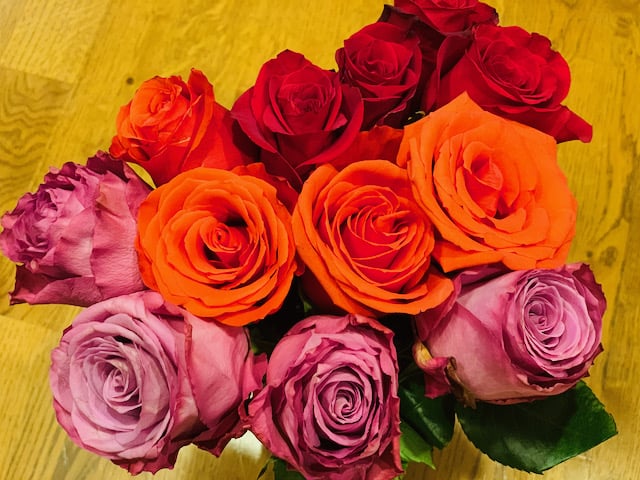 Happy Sunday!
As I mentioned Wednesday, we celebrated our anniversary this past week! We got away for a mini vacation for the first time since COVID-19 shut everything down.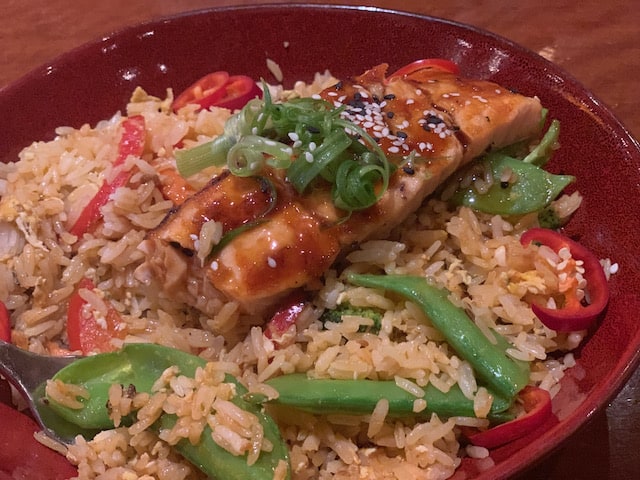 The day started in Minneapolis at the Mall of America. After our appetizer sushi roll, I ordered this absolutely scrumptious Hoisin salmon bowl with coconut rice, pea pods, peppers, and broccoli. For dessert, we split a slice of coconut cake. I don't even care for coconut flakes, but this cake is insanely delicious. Light, fluffy white frosting with sweet layers of white cake and, of course, flakes of coconut on the top.
Our first hotel was very modern, inside and out.
We walked around, then settled back in the room to relax for a while. The flowers on the windowsill are the roses pictured at the top of the post. They were still so pretty, we didn't have the heart to leave them behind.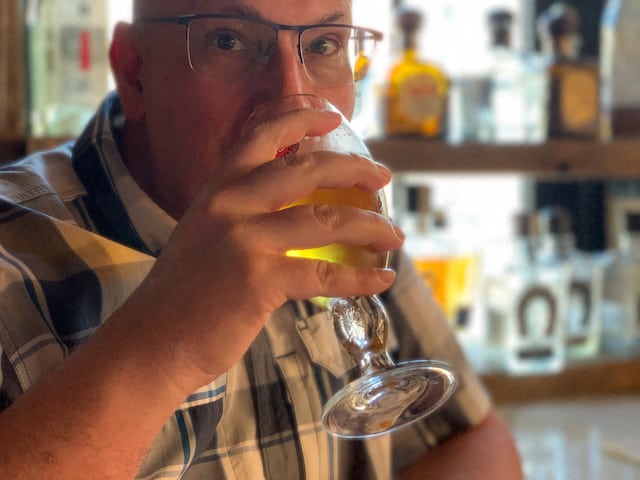 Happy Hour at the Hotel restaurant and bar.
Our anniversary dinner was so good. We shared an appetizer plate of walleye dumplings. My main course consisted of pistachio-crusted walleye over mashed potatoes and a variety of vegetables. Husband had the fried chicken with the same sides. We split this delectable dark chocolate cake to finish the meal. Fantastic!
Day two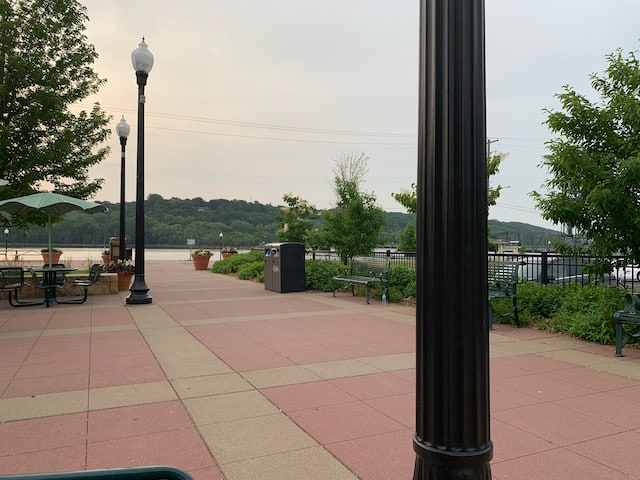 The next morning we were up as crazy early as ever. After lots of coffee for me and a quick breakfast, we took a long walk. The area is so pretty.
Lunch the next day back at the hotel restaurant. I had salmon, again. 🙂 It was beautifully seasoned alongside an arugula salad with goat cheese and apple.
Our hotel in our new local for the second night was historic, quaint, and really quite charming. I told Hubby after we checked in, we sort of had the best of both with the trip. This lovely fireplace room was in a common's area. We relaxed here just a bit after returning from our casual dinner of pizza and beer. We both agreed a snifter of cognac would have been appropriate, not to mention much colder weather! That day was 90 degrees with high humidity.
Another delightful walk in the morning. We always find such nice walking trails. After walking, we enjoyed an indulgent breakfast at a popular local bakery. The shop opened at 7am to a line waiting to enter!
We were home on Friday shortly before lunch. It was a great little getaway.
What caught my eye this week
I love salmon and order it often when we dine out. At home, I made simple, baked salmon for myself as Husband isn't a fan. This sounds easy and delicious.
Some of these cooking secrets sound great.
Nike's Jordan brand giving visibility to the WNBA. We have been fans of the Minnesota Lynx for years. Of course, all those championship seasons didn't hurt!
Who doesn't need to stretch more?
The cats seem to have forgiven us for daring to leave them. 🙂
Have a lovely Sunday!