Happy Sunday!
Writing this post while finally watching Encanto on Disney+. I say finally as I have been hearing and reading about it for a while. So far, I would recommend it for no other reason than the colors and animation are absolutely stunning!
We have a fresh layer of snow on the ground, hello Minnesota winter. The backyard starts out after a snowstorm as a smooth sea of snow. Shortly thereafter, the squirrels and rabbits create their paths. The tracks in the picture above piqued my interest. Definitely not a rabbit or squirrel. It doesn't look the right shape for a deer, either. We have seen foxes on occasion in the backyard. I'm curious!
Our view for Friday date night. It was a cold, windy, and snowy evening. I am planning another happy hour at home this week as I am so hungry for another batch of that queso dip!
What caught my eye this week
We ordered our free COVID tests earlier this week. I like the idea of having them on hand.
Staying away from COVID seems to be getting harder and harder the longer we are in the unending pandemic. While I am happy to have not contracted the virus, a positive test shouldn't cause shame.
I like to get up every morning to a clean kitchen, with clear counters and dishes in the dishwasher. Shutting down the kitchen is a great morning stress reducer.
If you feel stressed, pee and drink a glass of water. Some great life pro tips. Another gem: If you think everyone hates you, you should sleep; if you hate everyone, you should eat! Yes!!!
My morning routine is one of my simple life pleasures. I exercise, drink water, eat breakfast, savor my two cups of coffee, and read the newspaper before I get ready for my upcoming day.
Animal rescue groups nationwide, and our local shelter, received donations to honor the late Betty White.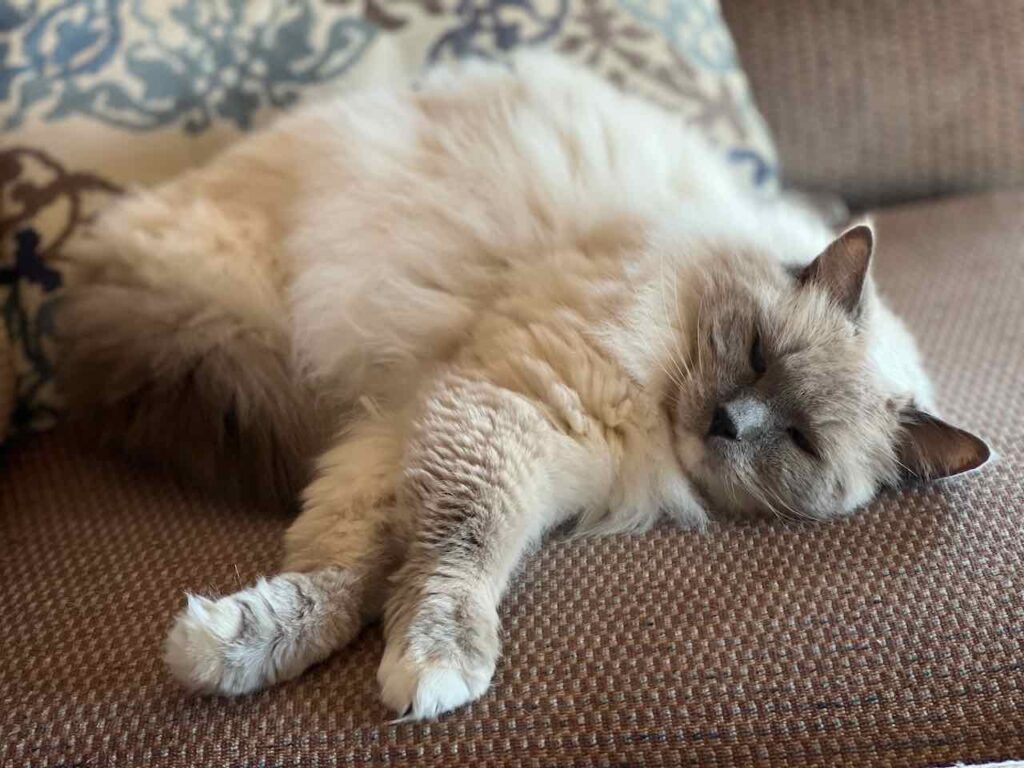 Bailey often sleeps on her back but looks awfully cozy resting on her side.
Have a warm, cozy weekend.