The girls, the fur babies, and fluffy balls of cute.
Born Halloween night of 2009, they came to live with us on New Year's Eve. We welcomed the year 2010 squeeing over the cuteness in our basement. Ok, I squeed. But hubby came pretty close.
They are sisters but they couldn't be more different.
Below is Bailey: She is also known as Baileykins and Bay Leaf. She has the distinction of white paws to differentiate her from her sister. She is easily the most vocal of the two. Smart and crafty, this little girl. She Loves attention; when she wants attention. Her favorite sleep positive is flat on her back.
This is her sister, Bella: She also goes by PortaBella and Bella Monster (don't ask me why…she is the opposite of a monster!) She is sweet as pie and only vocal when she really feels like she needs to be. She is a little princess who doesn't walk; she prances. I am quite convinced she is very aware of her cuteness. 🙂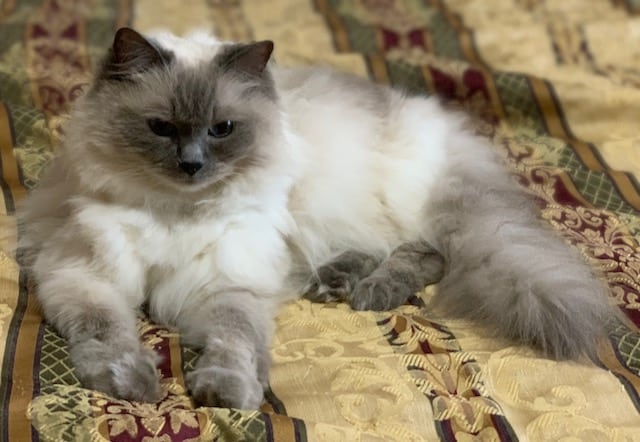 They are also known as fuzzbutts, furballs, pumpkins (I would say because of the Halloween birthday, but honestly I don't know where it came from) cotton balls…. The list goes on. Yet they still occasionally respond to Bella and Bailey!
We love them dearly and this place wouldn't be complete without them.
~Lori