I try new recipes every week and, of course, some become a favorite that I cannot wait to make again. Today I thought I would share some of my best new recipes from 2021.
The end of the year is a time for all sorts of best-of lists. List of good TV shows, movies, books, and, yes, recipes!
Lots of the recipes I share on the blog are favorites I have been making for many years. But these, including this luscious sesame chicken shown above, are all recent additions to my menu rotation.
Main Dish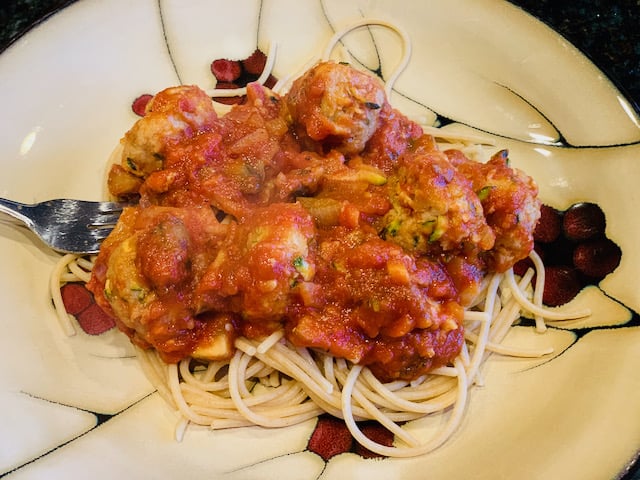 Zucchini parmesan chicken meatballs: This is my favorite way to make meatballs. The zucchini keeps the meatballs nice and moist and the parm adds some much great flavor. I use them in a variety of ways including tomato pasta sauce over pasta and in a creamy sauce. The recipe started as a way to use up some zucchini, but I now look for ways to incorporate those scrumptious little meatballs into our weekly menus.
Chinese Five-Spice Chicken with Green Beans: This is more like a resurrected recipe rather than a new one. I made this stir-fry years ago when I first started to make Asian-inspired recipes at home. But as tends to happen, it got lost in the shuffle. When the subject of Chinese five-spice powder came up, I remembered this recipe. I am addicted to the unique flavor this wonderful spice gives a stir-fry sauce.
Cheesy Chicken Broccoli & Orzo: Orzo is perfect for a one-pot dinner for a busy weeknight. This past year I added several orzo dishes to my recipe collection. Chicken, broccoli, and melted cheese make for my kind of dinner!
Side Dishes
Asian Glazed Roasted Brussels Sprouts: Last year I would not have expected a Brussels sprout recipe would wear the crown of my favorite new side. But when the sprouts are perfectly tender, yet a little crispy and covered with an insanely delicious glaze, it is a winner. Roasted veggies are our go-to anyway. So easy and so very good.
Sweet & Spicy Caribbean Rice: The magic of this recipe is coconut rice, which is simply rice cooked with coconut milk. It adds a wonderful element to plain, white rice. Combine that sweet rice with savory and spicy flavors and it is definitely one of my favorite side dishes.
Breakfast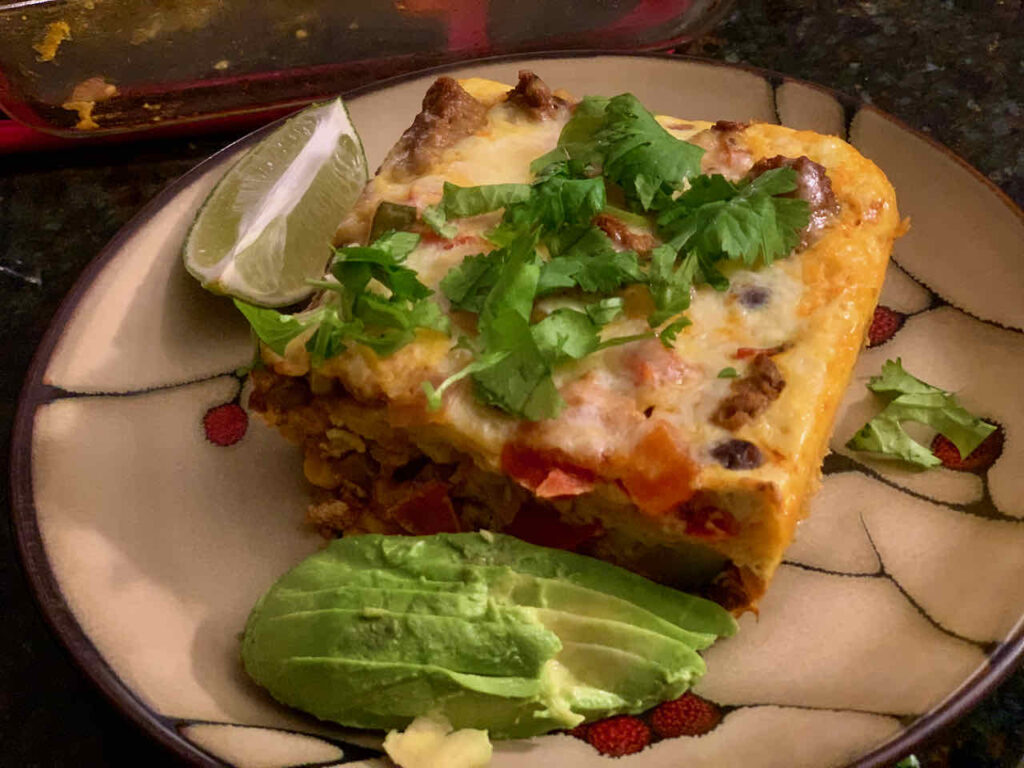 Mexican Breakfast Casserole: A hardy, super-flavorful, slightly spicy breakfast on Saturday morning with leftovers for Sunday morning? Yes, please! We love Mexican flavors for any meal, including breakfast!
Sweet Treats
Monster Cookie Muffins: I make muffins at least once a week. Hubby loves having them around for snacks or a sweet treat after dinner. I make many varieties depending on the season and available ingredients. He likes most of the varieties I have tried, but these definitely tend to get requested.
Chocolate Banana Bread Cake for Two: I love a good small-batch dessert. When that dessert has melty chocolate-all the better!
I am always looking for new flavors and new ways of preparing our favorite food. These are just a few of my favorite recipes from 2021.