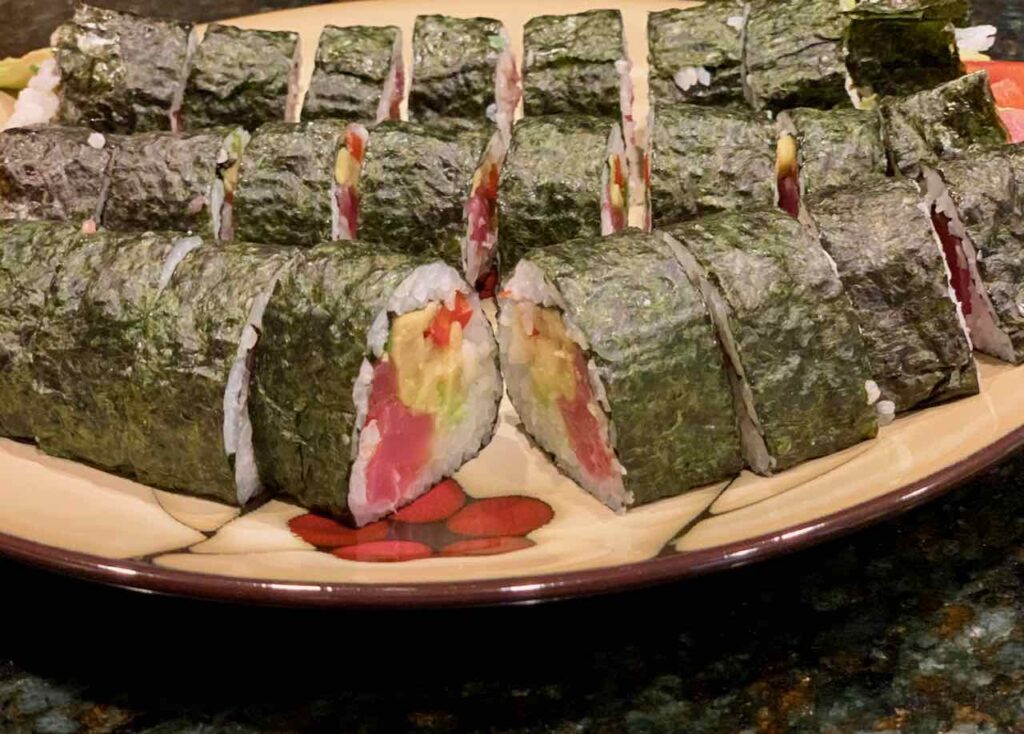 Happy 2022! What sort of new year can we expect? I sure wish I knew!
New Year's Eve has been a stay-home night for us for many, many years. I try to come up with a fun, festive dinner, a little dessert, and we enjoy a couple of cocktails to toast the new year. Sushi is one of my favorite festive meals at home.
My number one New Year's resolution is to travel somewhere new with Hubby. Back when this whole pandemic started, we ended up canceling an anniversary celebration trip to New York City. Fortunately, we didn't lose out on our already-purchased plane tickets. The airline allowed us to use the tickets at a later date.
NYC would still be my first choice, but the pandemic is making that still seem to be not the best choice. My goal has become to use the tickets to go somewhere new. I love the discovery process of a trip to a new city.
In other news, the tree is not coming down this weekend. She is still so darn gorgeous and drinking a fair amount of water. This is so not me. Usually, I am chomping at the bit to de-Christmas by the first of January. But this tree is just so lovely.
What caught my eye this week
Check out these gorgeous photos – the best of 2021. These powerful images represent the best and worst of 2021.
Some do-able ideas for resolutions.
Ode to a big breakfast. I love a long, leisurely breakfast, and I could definitely eat several courses!
SATC and the tiresome conversations surrounding women and aging. I don't think this much chatter would surround a show about 50-something men.
Practical, common-sense fitness tips from top trainers.
The best kind of love.
Have a very happy New Year, and let's keep our fingers crossed for 2022!