The grand finale of football season is coming up this weekend. Of course, it's a whole thing with the hype around the national anthem, halftime, all the storylines with both teams, and, yes, the game!
This year, I am just hoping for a good competitive game. Both the Eagles and Chiefs have a lot of talented players, so I think it should be good. I was bummed when the Vikings were eliminated, but the defense would have ultimately prevented them from going too far. I am already excited about the new coordinator and his aggressive style of defense next season!
For people, unlike myself, who don't care for football, it is either about the food, the commercials, or the halftime show. Most likely, a little of all three.
Football food should be eaten in front of the TV, be easy to make, and, above all, be delicious!
We have enjoyed our homemade pizza for every Viking game for years.
I am a big fan of a do-your-own personal pizza. Hubby and I differ greatly on pizza. I love my whole wheat crust with lots of veggies. Hubby does a traditional white flour crust with both meat and veggies. Lately, he has been loving turkey pepperoni.
A pulled chicken sandwich along with a side of coleslaw is exactly the sort of meal I would order at a sports bar.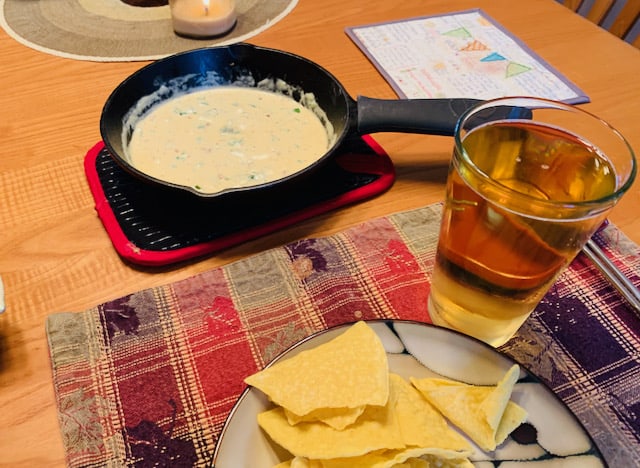 If appetizers are part of your football party, spicy queso dip has to be part of it.
Of course, we want a little something sweet! Chocolate gets my vote, and a small batch of brownies is a perfect finish.
Enjoy the game, and the fabulous football food!