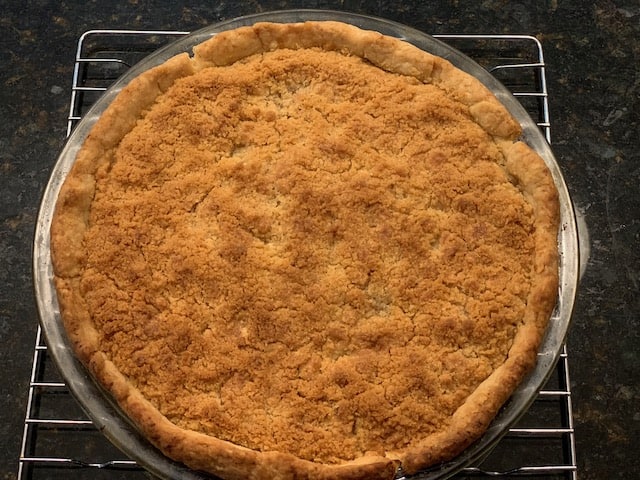 Happy Sunday!
We hosted friends for dinner this weekend. As soon as we came up with a date, my mind started on the menu. I remembered I had planned to make this incredible chicken wild rice casserole a few years ago when we were scheduled to get together. Unfortunately, a significant snowstorm came through and shut down our plans.
Speaking of snow, we got a slight dusting of the dreaded white stuff Saturday morning. Fortunately, not nearly enough to derail our evening.
But back to the meal, I decided to once again make the casserole along with Asian glazed Brussels sprouts. Maybe an unusual combination of a main entrée and side, but I can't resist making those delicious sprouts. Our friends are fans of Brussels sprouts and I know they appreciate food with spicy flavor, so I was confident they would be a hit. I also made drop cheddar cornmeal biscuits.
The easiest part of planning the menu was dessert. I made a French apple pie using Haralson, my all-time favorite baking apple.
What caught my eye this week
These touching and funny photos of veterinarians and their adorable patients gave me a smile through my mid-term election stress.
Hygge is my kind of self-care, especially as the weather turns cold.
Six seasons instead of four. I like the idea of two months of winter instead of what can seem like six!
We recently finished Bad Sisters on Apple TV+. Really good series! The characters were great, including one who was absolutely despicable. I have been saving this article as it contains spoilers.
I have been following Adriene on YouTube for many years. Her videos are easy to follow and not the least bit intimidating if you, like most of us, are not a yoga pro.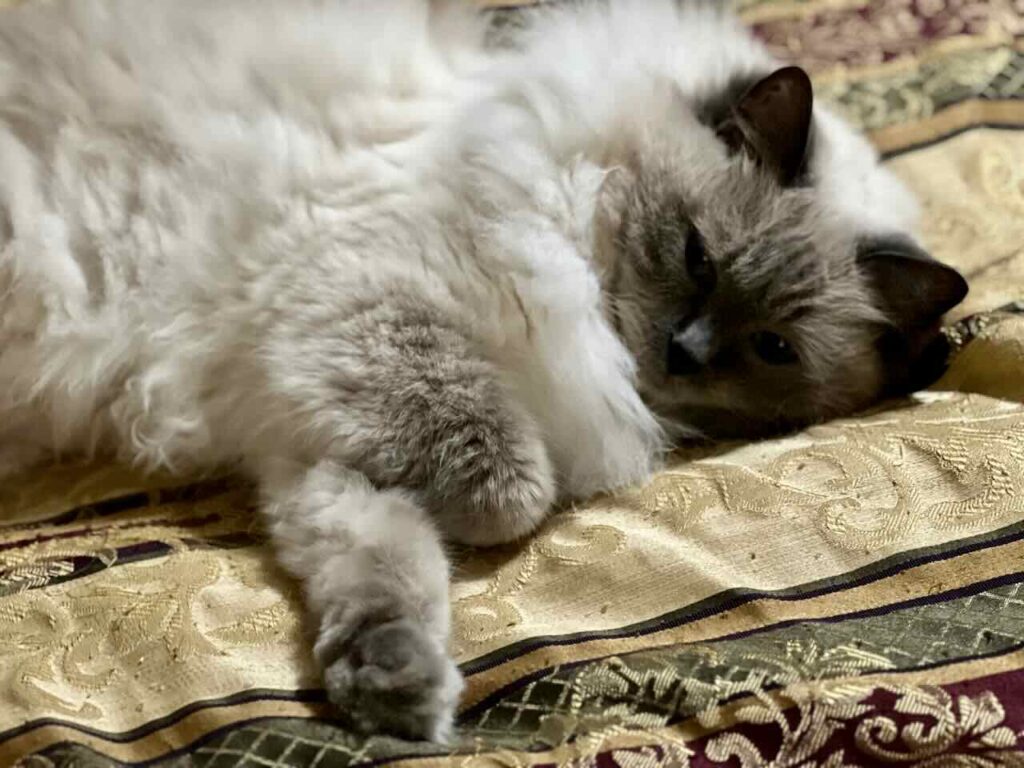 I don't think anything is cozier than a sleeping cat. 🙂
Have a lovely weekend.