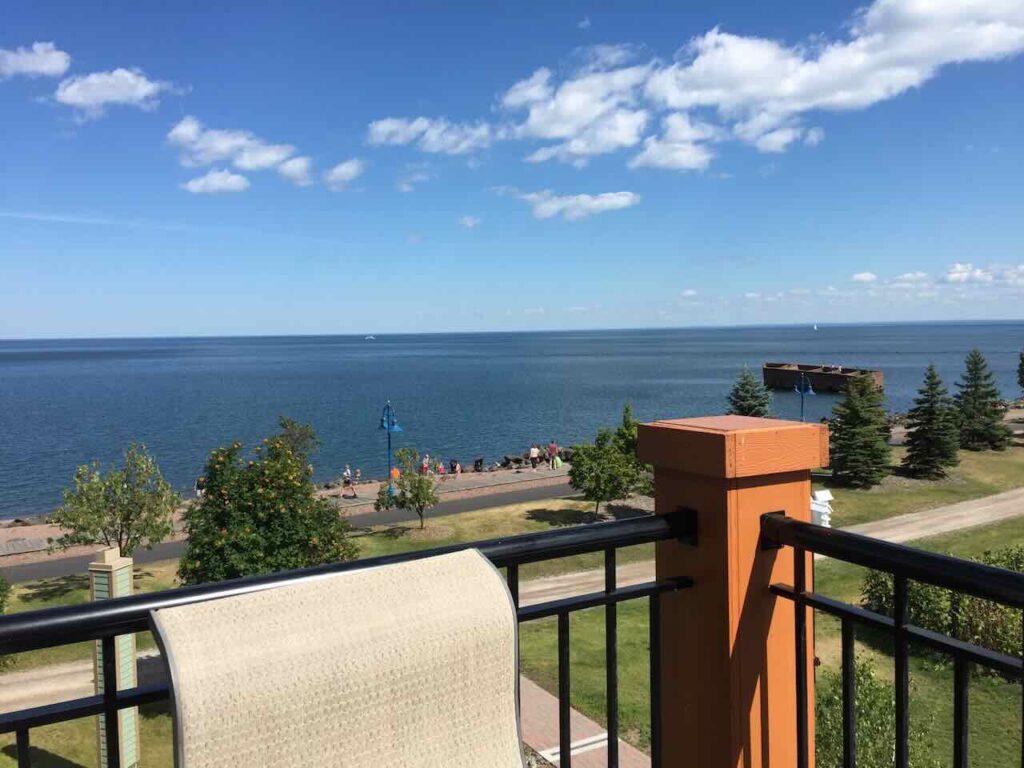 Happy Sunday.
One of my favorite parts of keeping a journal is looking back at each day in history. I find it fascinating reading back about my daily happenings and my thoughts surrounding them. A lot of entries are simply my day-to-day life. It is basically a trip down memory lane every morning.
Some entries are a blast to read, bringing back lots of wonderful memories. Right now it's fun looking back at various vacations. August has found us in Duluth many times, as well as Chicago and Seattle. The photo above is from 2015 when we arrived on a picture-perfect day. Our hotel room had a balcony with a great view of Lake Superior.
Nine years ago, at this time, we were in Seattle. My favorite type of vacation is exploring a new city for the first time. We like to stay right downtown within walking distance of attractions, museums, and great restaurants. I love researching in the weeks before we leave. Anticipation is definitely part of the joy of vacation.
These wild turkeys didn't seem to mind last weekend's rainy, dreary weather. I saw them traipsing through the front yard as the rain came down.
The food blogs I follow are full of recipes to use up the glut of zucchini that is so prevalent this time of year. I find zucchini so versatile, you can it for muffins, cakes, and even meatballs!
What caught my eye this week
Funny and cute wildlife photography. The sleeping squirrel is too cute. 🙂
Women's health podcasts to inform and empower. Jen Gunter is awesome. Love finding new awesome podcasts!
The return of the perm. That's a solid no from me. I was never happy with the look of a perm. The best thing I ever did for my hair was to embrace my naturally straight texture in my early twenties.
After seeing multiple references on social media, I decided to give the legs up the wall practice a try. It is a yoga pose thought to have health benefits and possibly help the body relax and get better sleep. I have been trying to do at least five minutes a night.
Soccer players are incredible athletes. Interesting to read Alex Morgan's recovery routine.
How exercises aimed at women can shortchange strength training, which is so important.
Miss Bailey relaxing the day away. The life of a spoiled housecat. 🙂
Have a lovely weekend.