Happy Sunday.
A long holiday weekend. What a treat. To make it even better, the weather is gorgeous!
We got an early start on the long weekend. Thursday night we went to the Minnesota Zoo for Wild Nights after having a lot of fun last year. This after-hours event for adults includes live music, food, drinks, and, of course, the animals. We got there when the gates opened and immediately headed for the outdoor trails to see the bears, otters, bison, and camels among others.
Once we got near the farm, Hubby headed to one of the music stages for a good seat. I wasn't going to miss the baby animals, so I continued up to the farm. My favorites, the baby pigs, were sound asleep along with their mom. These baby goats were super playful and completely adorable!
I joined Husband once I was done at the farm. We saw Yam Haus, pictured above, last year and really liked them. They had to improvise a bit when there were asked to briefly cut the power and play acoustic music. The announcement indicated the moose, whose exhibit is nearby, didn't want to go into his nightly enclosure. Once the moose was safely tucked in for the night, the music resumed.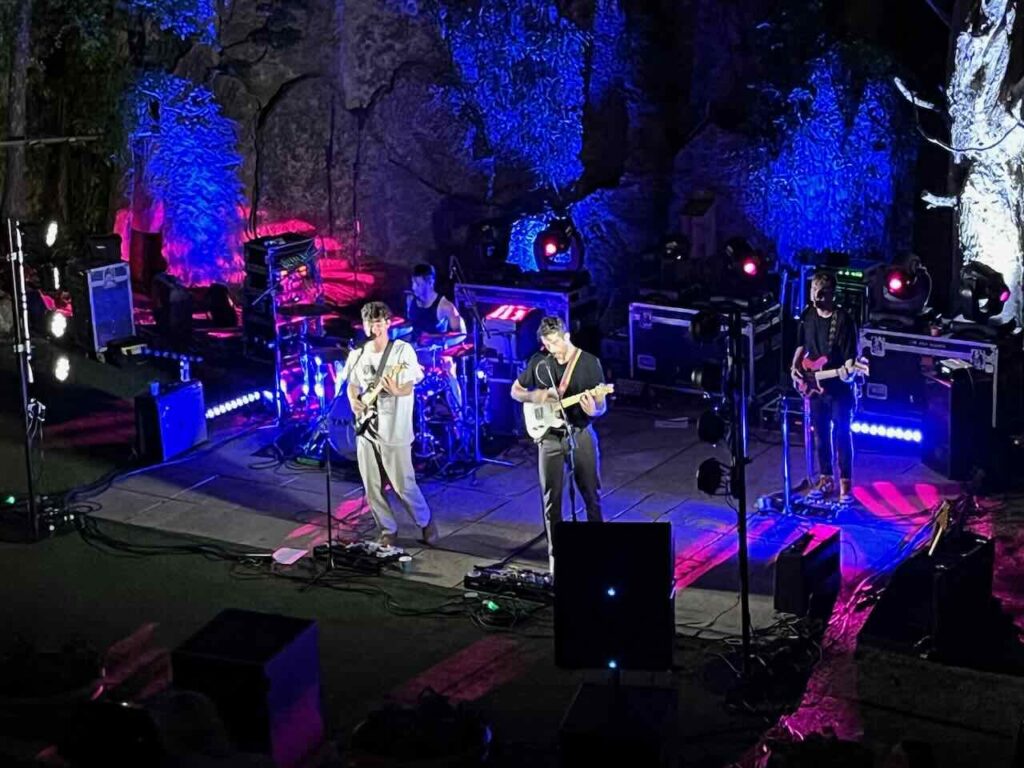 We stopped at the Mall of America the next morning for some shopping and a delicious lunch at Cantina Laredo.
Otherwise, it will be a relaxing, low-key weekend. I got some more flowers purchased yesterday for my pots in front of the house. Am I completely done with flower shopping? Not sure! I might get a few more.
The outdoor grill will get used a couple of times. I have grilled chicken wings planned, a new recipe, along with classic potato salad.
What caught my eye this week
Rest in the summer, too. I could not have said it better. It can be downright stressful to feel like you are packing enough activity into the summer months in northern climates. I like the idea of a low-key checklist.
Travel/vacation season is in full swing. The more suitcase room the better when a vacation involves a flight. Check out these travel-size items.
The United States is the most dangerous place in the developed world for a Black woman to deliver a baby. I keep seeing reference to this, including this personal essay from a woman who lived through it.
The late, great Tina Turner. Another band we watched on Thursday, Kiss the Tiger, did Proud Mary as a tribute. Their terrific female lead singer did a great job.
Have a glorious weekend.