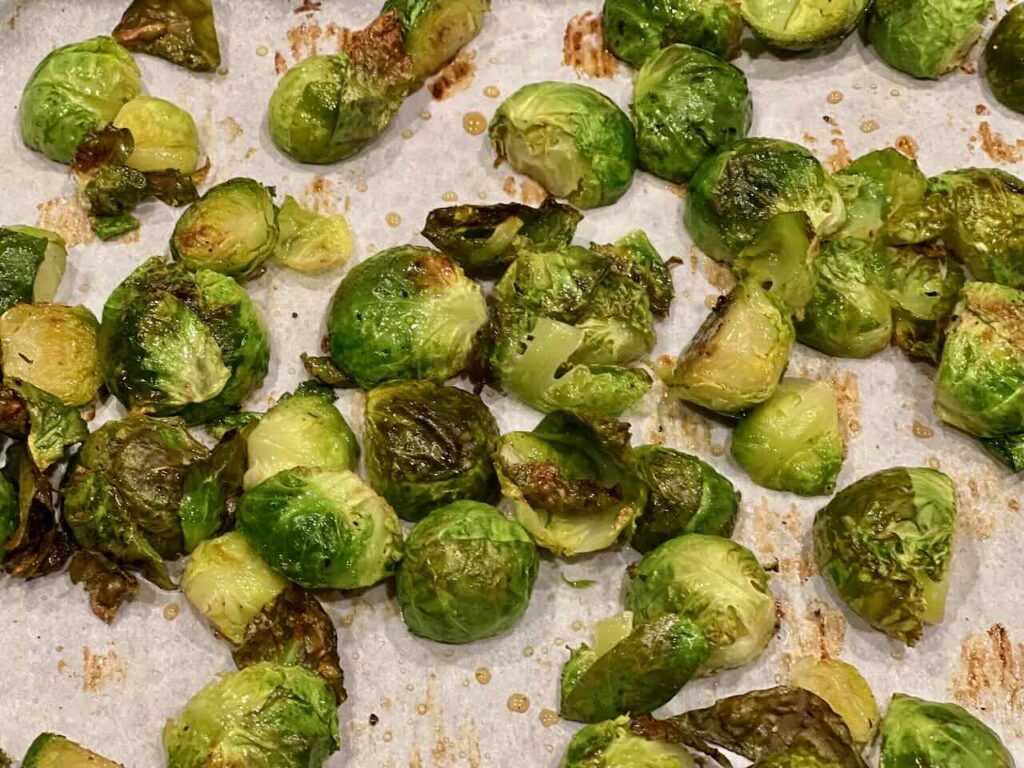 Maple-glazed roasted Brussels sprouts are a great way to enjoy this healthy and versatile vegetable.
Roasting brings out the best in vegetables. They become tender while at the same time getting crispy instead of soggy. The process also brings out their natural sweetness.
A little pure maple syrup amps up the sweetness of these delightful little roasted sprouts. We absolutely love pure maple syrup after years of using strictly pancake syrup for everything. Now, pancake syrup is much cheaper and has its place, but for recipes like this when the maple flavor takes center stage, you want the real thing.
Ingredients
Brussels Sprouts: Select similar-sized, unblemished sprouts.
Olive Oil: My favorite oil to roast veggies.
Salt: A little salt is always needed to bring out the flavor of vegetables.
Pepper: Adds flavor and spice and helps balance the sweetness of the maple syrup.
Pure Maple Syrup: Maple syrup glazes the sprouts and makes them so delicious.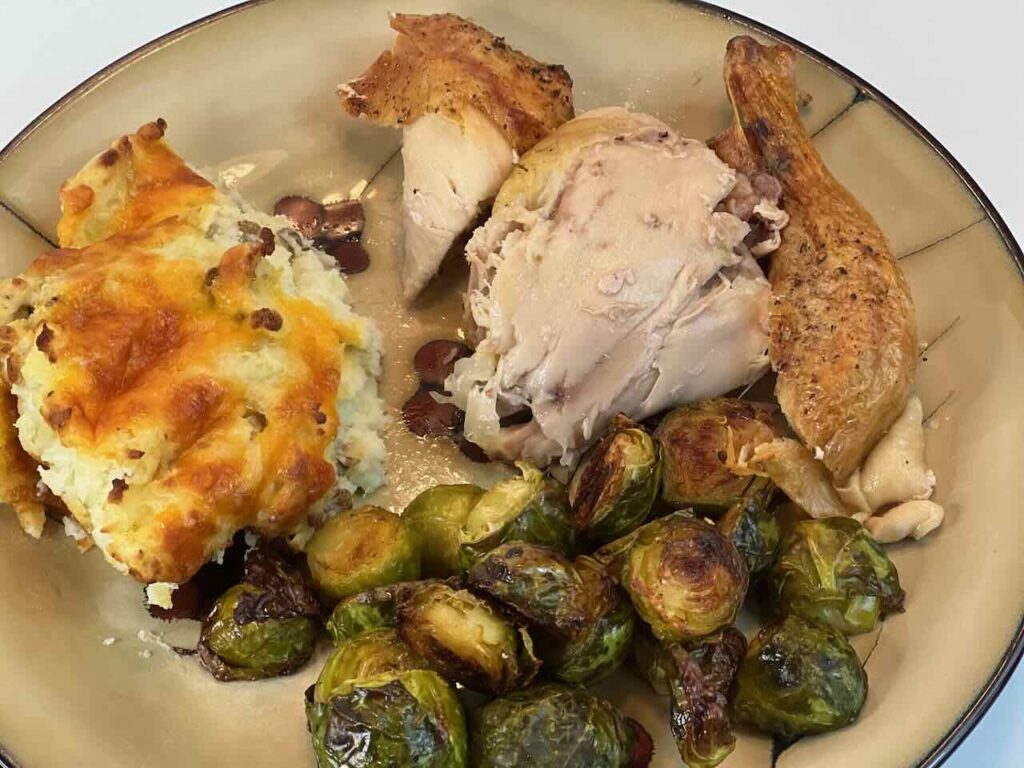 Instructions
While preheating the oven, prep your Brussels sprouts. Trim off the tough stems and remove any discolored or wilted leaves. Cut each sprout in half. If some of your sprouts are larger you might need to cut them in fourths. The goal is evenly sized pieces, so they roast evenly at the same time.
Toss the sprouts in a bowl with the oil, salt, and pepper then turn onto a sheet pan. Parchment paper or a coating of cooking spray helps for easier cleanup.
Roast for about 25 minutes, flipping them halfway through the process. After 25 minutes, drizzle with the maple syrup. Roast for another 7 minutes or so. The sprouts will be crispy and golden in color.
Maple-glazed roasted Brussels sprouts are a great addition to dinner.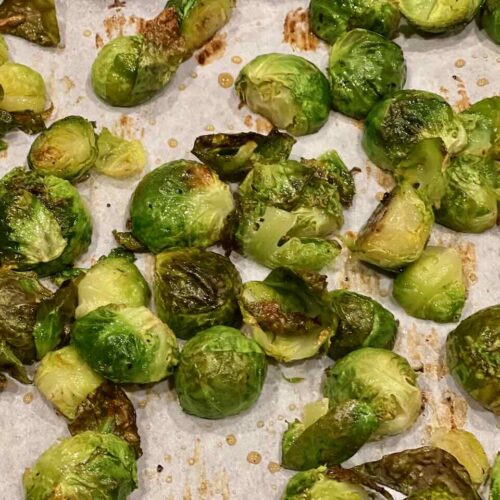 Maple Glazed Roasted Brussels Sprouts
Ingredients
1

lb

Brussels sprouts

1

Tbsp

olive oil

salt

to taste

freshly ground black pepper

to taste

1

Tbsp

pure maple syrup
Instructions
Preheat oven to 400℉.

Trim the stems of the sprouts. Remove any outer leaves that are yellowed or wilted. Cut the sprouts in half.

Add the Brussels sprouts, oil, salt, and pepper to a large bowl. Toss to fully coat the sprouts. Turn onto a large baking sheet in a single layer.

Roast for 15 minutes. Stir the sprouts, trying to flip over as many as you can. Return to the oven and roast for an additional 10 minutes.

Drizzle the maple syrup over the sprouts and stir to coat. Roast for 7-10 more minutes. Serve immediately.