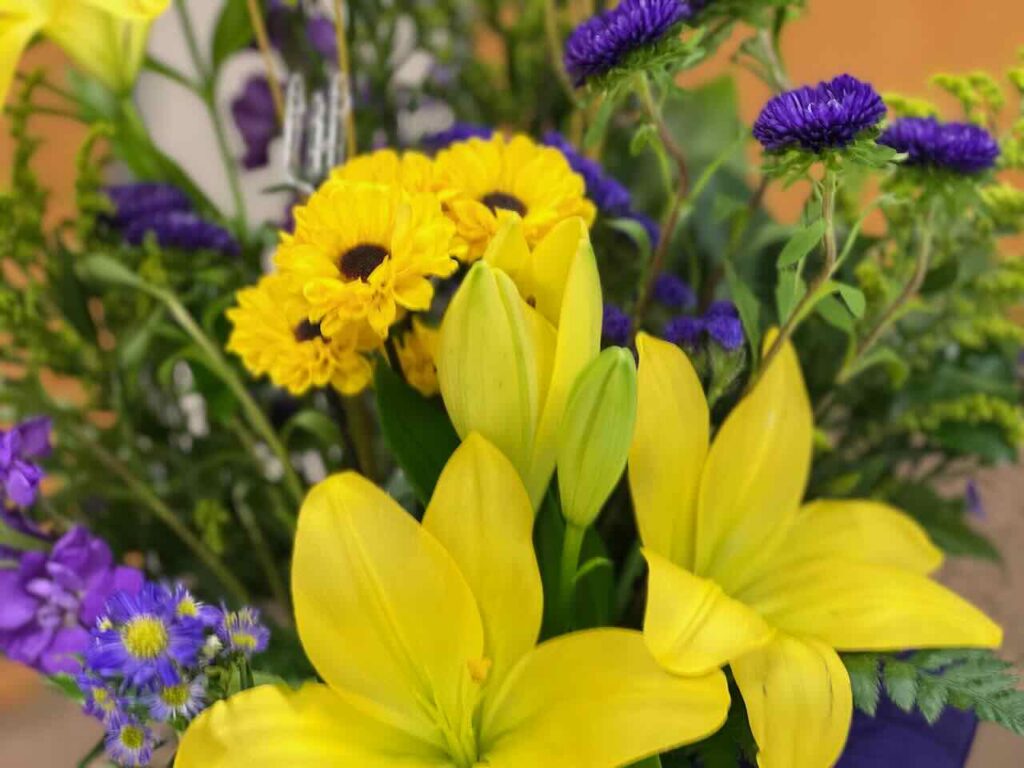 Welcome to Sunday.
Busy weekend here. Yesterday we held the Celebration of Life for my father-in-law.
Until four years ago when held a very similar celebration for my mother-in-law, I have never heard of the concept. All I knew was a visitation and funeral held a few days after a death. A celebration of life is such an improvement as far as I am concerned. Loved ones have a chance for their grief to settle and not be so raw. The atmosphere is more casual, and can even be fun. In the case of my in-laws, I think it is much more in line with what they would have wanted.
The flowers have me wishing for an early spring, which is asking for a lot in mid-January. But since we already have the typical amount of snow we usually get for an entire winter. I think it's quite reasonable. 🙂
Have a lovely Sunday.