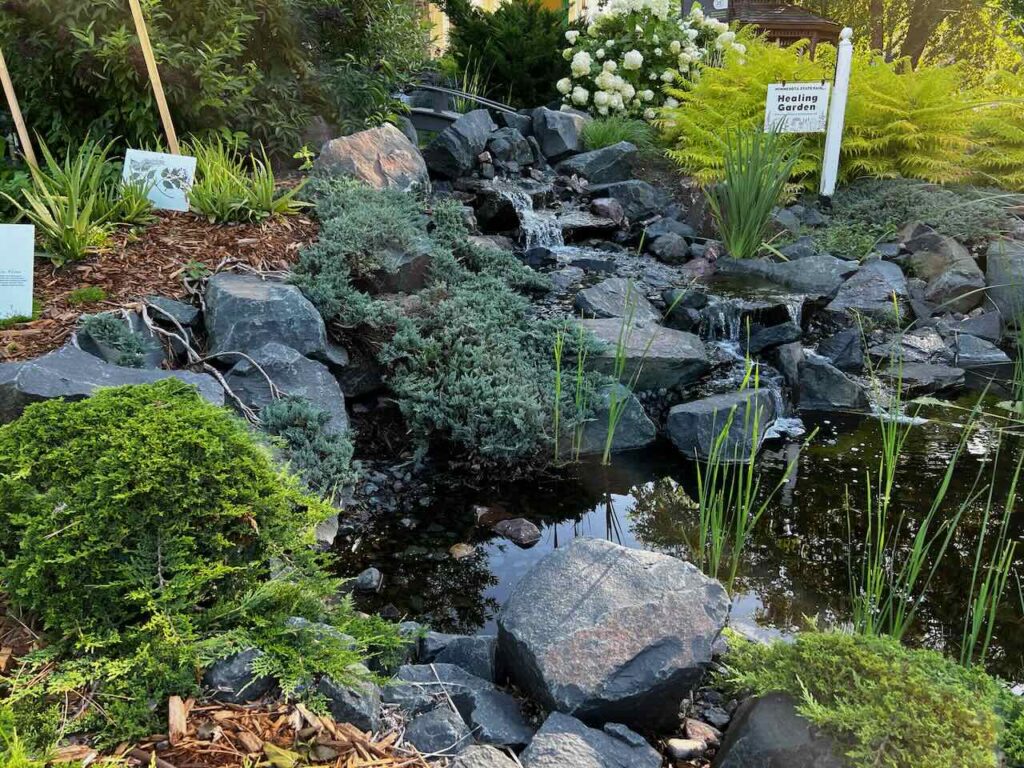 Happy Sunday.
I'm over here enjoying an extra long Labor Day weekend. Hubby and I took the opportunity on Thursday to hit the Minnesota state fair. We know it has been at least 12 years, and I am thinking at least 15 years since we attended the fair. The state fair was a yearly tradition with my family when I was a kid, but crazy crowds aren't usually our thing. This year, we decided to brave the crowds and venture out.
Since we are very early morning people, getting there at 7 am when the gates opened wasn't a problem. It was nice to walk around while the weather was still cool and the crowds were minimal. My goals right away were something to eat and coffee.
Once we had the fair on our radar, I started researching attractions and food. Every fair food list I saw mentioned sweet potato poutine at The Blue Barn. This dish had my name all over it with sweet potatoes and vegan chorizo sausage. I was in too much of a hurry to dig in to take a great photo. It was delicious! I could sit down to a plate of those sweet potato waffle fries. 🙂
Next up was coffee. A vanilla latte from The Anchor Coffee House was an awesome choice.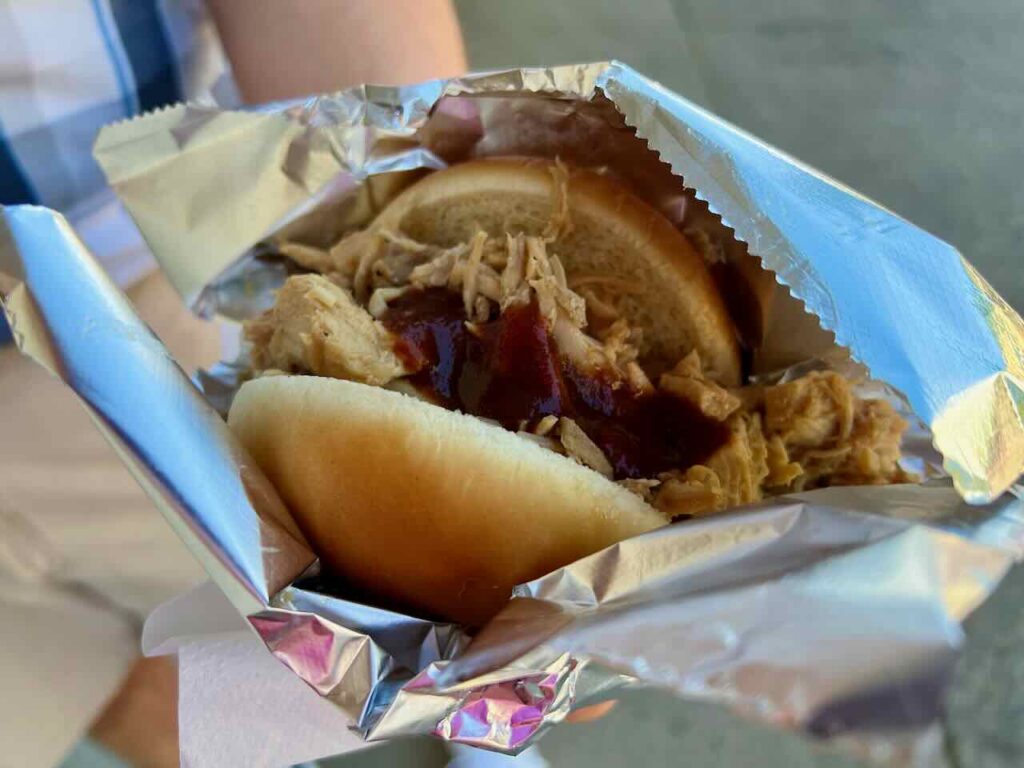 We split this pulled turkey sandwich from Turkey-To-Go. Tender turkey and soft, squishy bun, it was really yummy. Hubby had tacos from a new vendor, Cheese Curd Tacos. We had to circle around a few times waiting for them to open up, but he definitely thought they were worth the wait. We also split a soft serve ice cream cone before we left. So much food, only so much stomach room. ;-
This was my favorite painting in the Fine Arts building.
We didn't go into the Haunted House, but it looked so cool! The house itself is deep purple and the outer decorations are absolutely adorable.
This tree was in the center of the agricultural building and grabbed my attention as soon as I walked in the door.
We also walked through all the animal barns and the midway, as well as the flower and food exhibits. The International Bazaar was one of our favorite spots, I loved all the vibrant colors.
As planned, we were out by early afternoon as the crowd got larger by the minute.
Today I am looking forward to going out for brunch. We don't do it often as I enjoy making weekend breakfast at home. But a long weekend seems like the perfect opportunity.
What caught my eye this week
Despite immediately craving, and ultimately loving, the sweet potato version at the fair, I wasn't familiar with poutine.
That chocolate cake from The Bear. The show takes place in a beef sandwich shop. Keep the sandwich, but give me a slice of cake. 🙂
Funny video of a guy speaking English using German sentence structure.
Reinvented sports bars. Now I would definitely try any of these places, but a dark place with lots of TVs and Coors light on tap sounds good to me!
This week marked 25 years since the death of Princess Diana.
Have an awesome weekend.