Happy Sunday.
I still don't understand how it can be the end of summer already. Time just goes too fast.
But the Vikings are gearing up for the regular season and my inbox has emails from Caribou and Starbucks about their PSL and other fall flavors. Starbucks has an apple crisp drink, and I am really intrigued!
The fact is though, it will likely still be a hot day when I enjoy my first fall-inspired treat. The heat is not giving up. At least my tomatoes will all have more time to ripen.
The Minnesota State Fair started this week. We plan to go this week, and I am really excited. Before last year, we hadn't been in years. Part of the reason is we aren't typically crowd people, and the state fair is nothing if not crowded. I specifically remember being literally shoulder-to-shoulder in a sea of people trying to just make my way through to the next building. Ugh.
That said, when we choose a vacation destination, it is typically a big city. Sometimes a really big city……
Last year, we got to fair when the gates opened to beat the rush. Granted, some of the exhibits don't open until later in the day. But I still liked getting there early, grabbing some breakfast, and just walking around for a few hours in peace.
Food is a big deal at the fair. I am torn between researching and just walking around and winging it. It will probably be a little of both.
As the season winds down, I think about my favorite summer foods. Chicken on the grill and sweet corn is one of my favorite warm-weather meals. I have a few more grill meals on the menu in the next week. Let Hubby take care of the main course outside while I make the side dishes, I love it. 🙂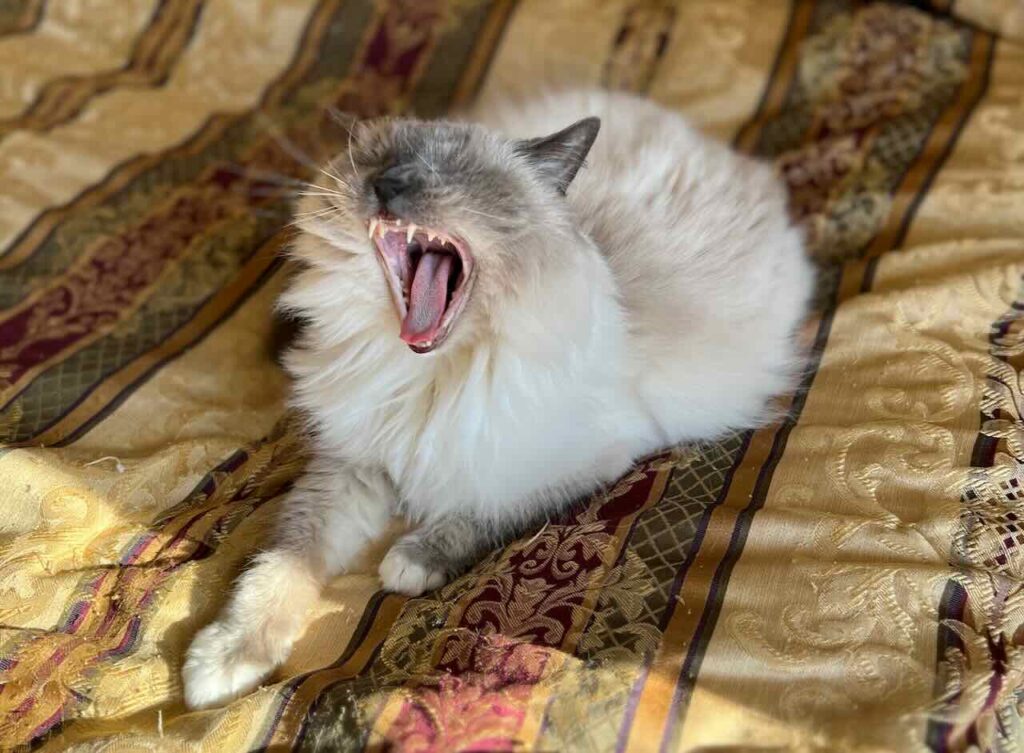 Be like Bailey and enjoy a lazy, late summer day!