Eating a variety of healthy, delicious meals is always my goal for us, and meal planning is the best way to ensure this is a reality.
But, I admit, for years I did fight the idea of planning meals. After all, how would I know what I would be hungry for from one day to the next? Would I be in a mood to make a particular meal?
We were both frustrated to arrive home hungry after a long day without a plan. So we came up with a fast and probably unhealthy option, or we went out, or we ordered in. Of course, these are all perfectly fine on occasion, but I didn't want this to be our default.
Looking back, I don't know why I fought it. Planning and being organized is my happy place. Knowing what I am making for meals is one less thing I have to worry about on busy days.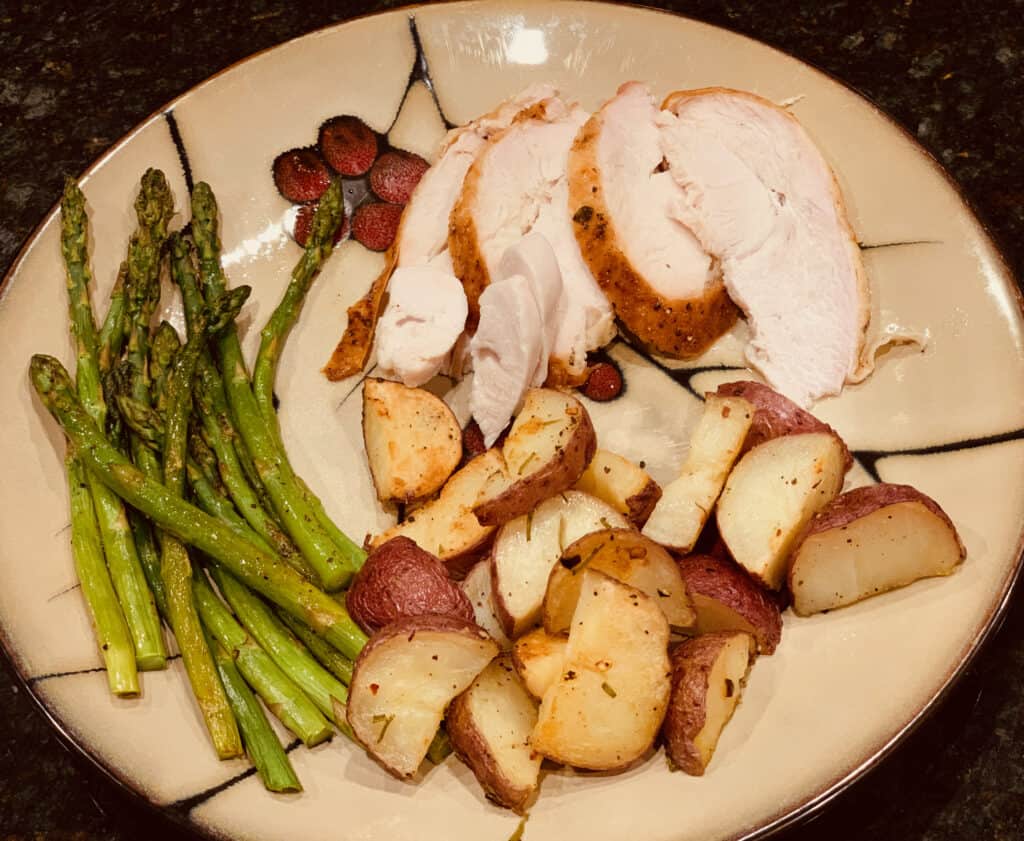 Meal Planning Benefits
Ingredients are Available: So you finally decide what you want to make for dinner, only to find you are missing crucial ingredients. So annoying. My grocery list gets planned right along with the menu to assure I have what I need for the week.
Ingredients are Used: Food waste is a problem. I hate letting perishables go bad in the refrigerator before I can use them. With meal planning, I can better make use of my ingredients to cut down on waste considerably. For example, a batch of coleslaw for the two of us will only use a small portion of a head of cabbage. But if I make chicken chow mein later in the week, I used up that cabbage that otherwise may have been wasted.
Time: If you know you have a crazy busy day at work, you can plan a quick, easy meal that evening. Likewise, I can plan a more elaborate recipe on weekends.
Variety: If you aren't planning your menus, it is pretty easy to fall into ruts. It is hard to be creative when you are hungry and just want to eat.
New Recipes: My goal is a new recipe of some sort every week. Implementing these recipes into our meals is a whole lot easier when I have a plan and know I have the necessary ingredients.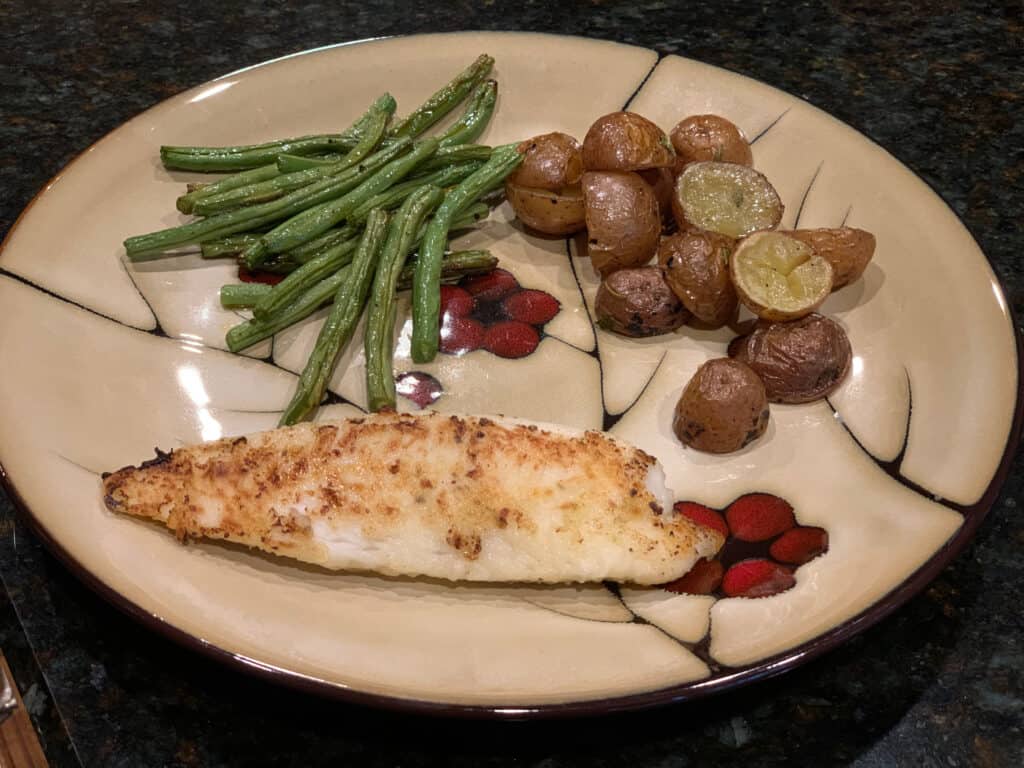 The basics
Check out the sales: I plan meals week to week. Mid-week I like to look at sales at the local grocery store. This helps ensure I am using what is fresh and seasonal, as well as what is most cost-effective. Right now, I still have lots of my garden fresh tomatoes, so I am looking for recipes to best utilize them.
Check out my stock: At some point, I look through the refrigerator and pantry to see what I have available and want or need to use in the coming week.
Pick recipes: From there I start looking through recipes and see what sounds good. Usually, by this time, I have some ingredients in mind and this makes it easy to plug in the recipes. I also keep a running list of recipes and meal ideas on my phone wherever I find an idea or remember I recipe I want to make again.
Think about the upcoming week: I also think about our upcoming week and what we have going on, so I can plan quick, easy recipes on busy days.
Recently, I have started using Paprika Recipe Manager to plan my menus. Paprika syncs with our Apple calendars on our devices, plus my recipes are right there while I plan our meals. Technology has certainly made my meal planning easier over the years. I have my grocery list, menus, and recipes on my laptop and mobile devices.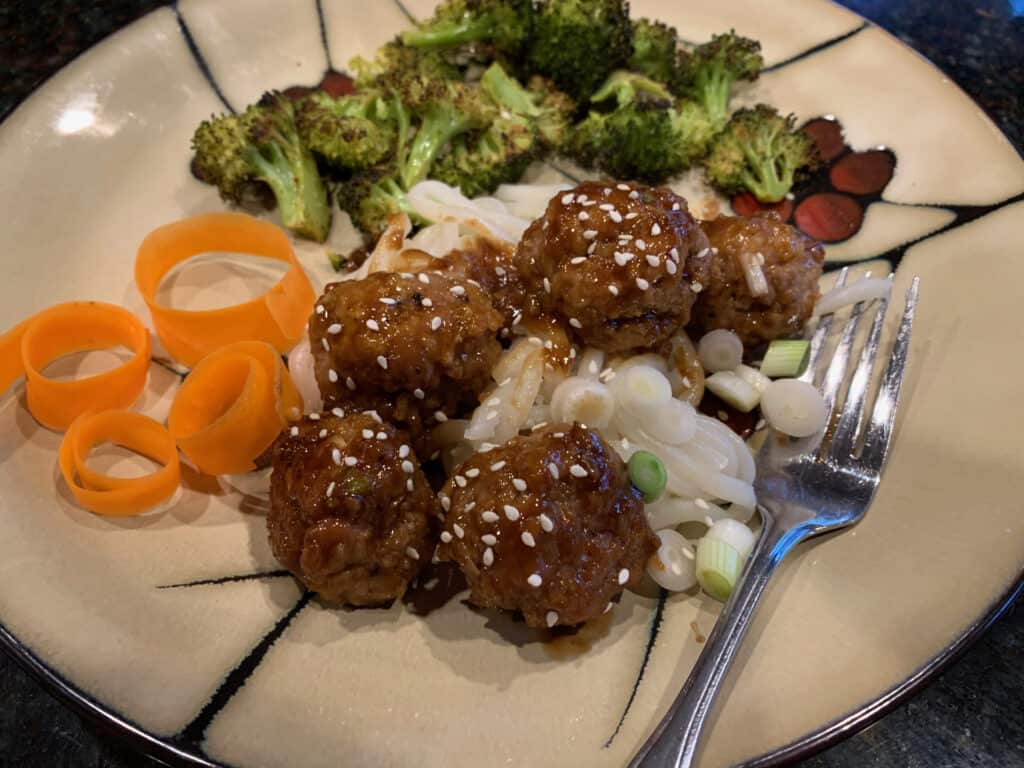 Being organized is my happy place, and not having to stress over what the heck to make for dinner helps keep me calm. We also eat a much more balanced, varied, and healthy diet.
I highly recommend meal planning! It has made my life so much easier.