Happy Sunday!
I celebrated my birthday yesterday!
It's funny how birthdays go from a BIG deal as a kid to sometimes just another day as we become adults. It's a clear reminder we are getting older. But what are you going to do?? If you have to turn a year older you may as well enjoy your day.
In the morning, we went to the Minnesota Zoo. Earlier this year, we went to Wild Nights at the zoo, one of their after-hour adults-only nights with live music. But since we were focused on music I didn't see some of the animals.
Every time we go to the zoo I take photos of the bears. They always seem to be out and about and they are so freaking adorable.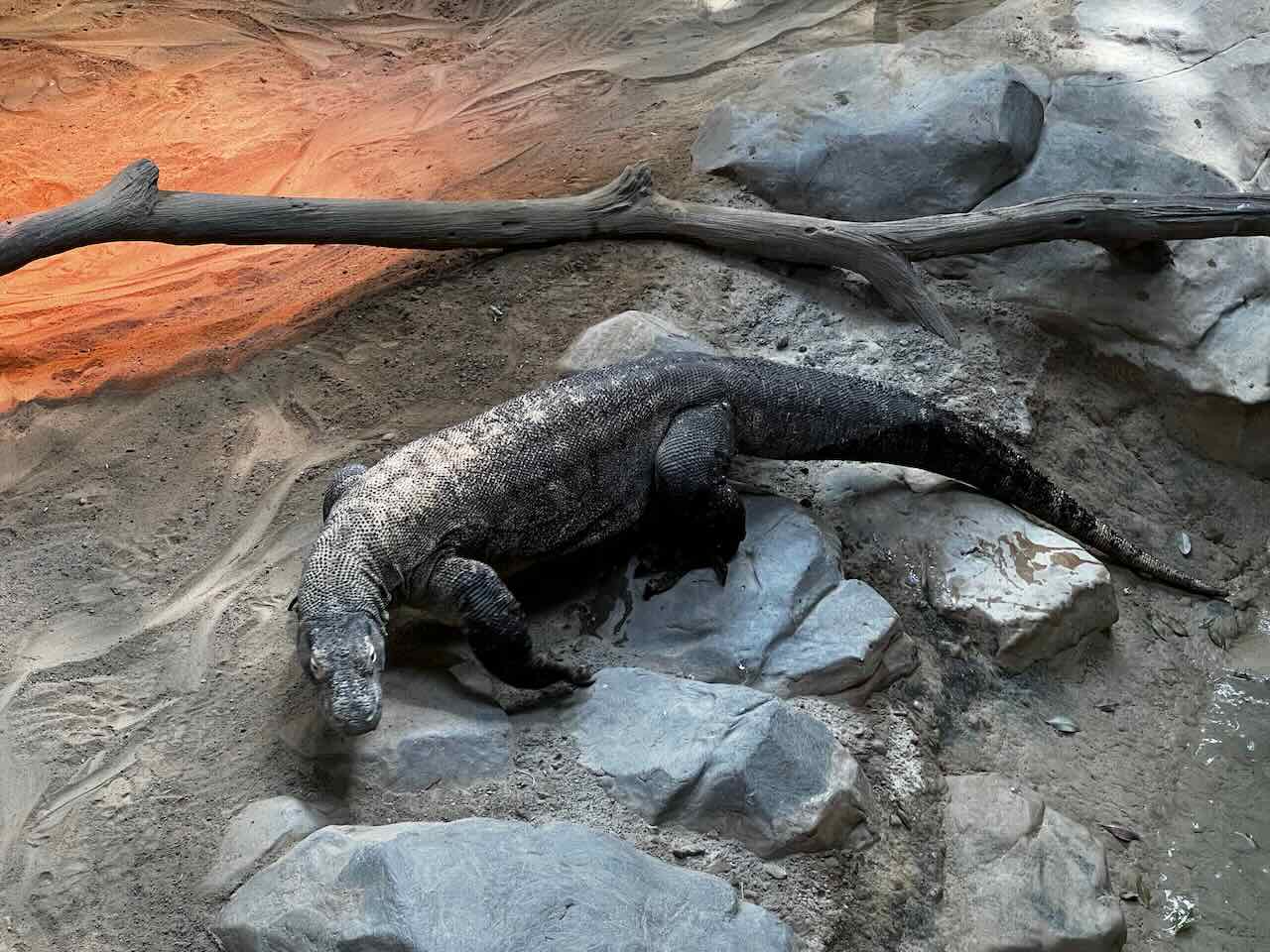 The Komodo dragon was really active. So often he could be a statue as there is zero movement. He was moving and grooving.
The Treetop Trail is new since the last time we visited the zoo. I went up for part of the Northern Trail to check it out. I got a great view of the bison this way. We did the outdoor exhibits first as yesterday was a hot day.
The Food
I made a frittata for breakfast. I love deciding what I want to eat on my birthday! What can I say, I'm a foodie! My broccoli frittata is truly one of my favorite things.
We went to the Mall of America for lunch. I have multiple favorite restaurants there, but I decided on Cantina Loredo. I had shredded chicken enchiladas with spinach and Monterey Jack cheese with rice and beans, so good!
Dinner was at one of my favorite local restaurants. I had blackened salmon (I always have salmon) with potato gnocchi, asparagus, and a wonderful red pepper sauce. It was delicious.
The Minnesota Vikings were nice enough to schedule a game on my birthday so my evening plans were set. We just watched at home. It was a preseason game, which I have learned over the years not to put a lot of stock in. The coaches are simply evaluating the young players and trying new things. The final score does not matter. But I still enjoy watching.
It was a great birthday.