New York City, part three!
After a lovely anniversary celebration, we looked forward to continuing our vacation. We wanted to explore more of the Island of Manhatten. The New York City subway system is a quick, pretty easy, way to get around the city. We decided to give it a try.
I was a little nervous, I admit it. We have all seen the movies and heard the stories about the subway. We did some research ahead of time and felt like we somewhat knew what we doing. I can happily report I felt perfectly safe, it is a slick method of transportation, and I am glad we did it!
This photo isn't going to mean much to some people. The West Village is a delightful neighborhood in NYC. But this isn't just any brownstone. It is the brownstone used to film the outdoor scenes from Carrie Bradshaw's apartment on Sex and the City. I am a huge fan, and it was a thrill to see it. There was another couple taking photos while we were there.
On the way back to midtown we walked The High Line. I wish I had taken more photos. The High Line is a former elevated rail line repurposed into a park and trail. It was a nice change of pace walking through beautiful gardens after all the city hiking and the trail is extremely popular.
After a stop at Whole Foods for a slice of pizza, we walked back to the hotel.
Later that day
We were in New York – we had to see a Broadway show! Our hotel was very close to the Theater district. We have been lucky enough to see Wicked, The Lion King, and The Phantom of the Opera when they were in Minneapolis, over the years. Moulin Rouge seemed like a good choice as we love musicals. The show was phenomenal!
We attended a Saturday matinee performance. This is our preference for movies and plays as that way you can discuss the show while having dinner.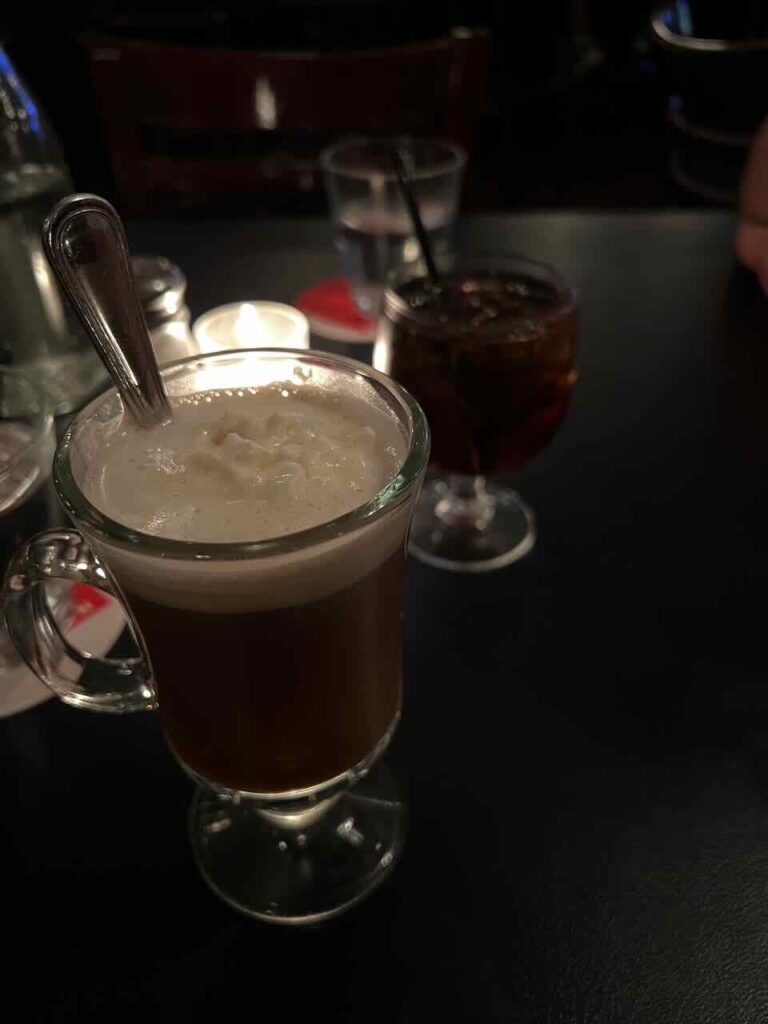 We had enjoyed our lunch at Joe Allen's and decided to go back for dinner. I had a hankering for an after-dinner drink, in particular an Irish coffee. Hubby joined me with whiskey soda. It was a fun way to end the evening.
Sunday
Sunday brunch was next on my wish list ever since we planned a trip to New York. Our reservations were for 11:30 am, so we did eat a light early breakfast at the hotel. Lilly's Craft & Kitchen is a lively little tavern, very busy, and very noisy. I had a garden omelet with home fries and fruit along with a Bloody Mary. It was so delicious.
More to come! Stay tuned for part four.