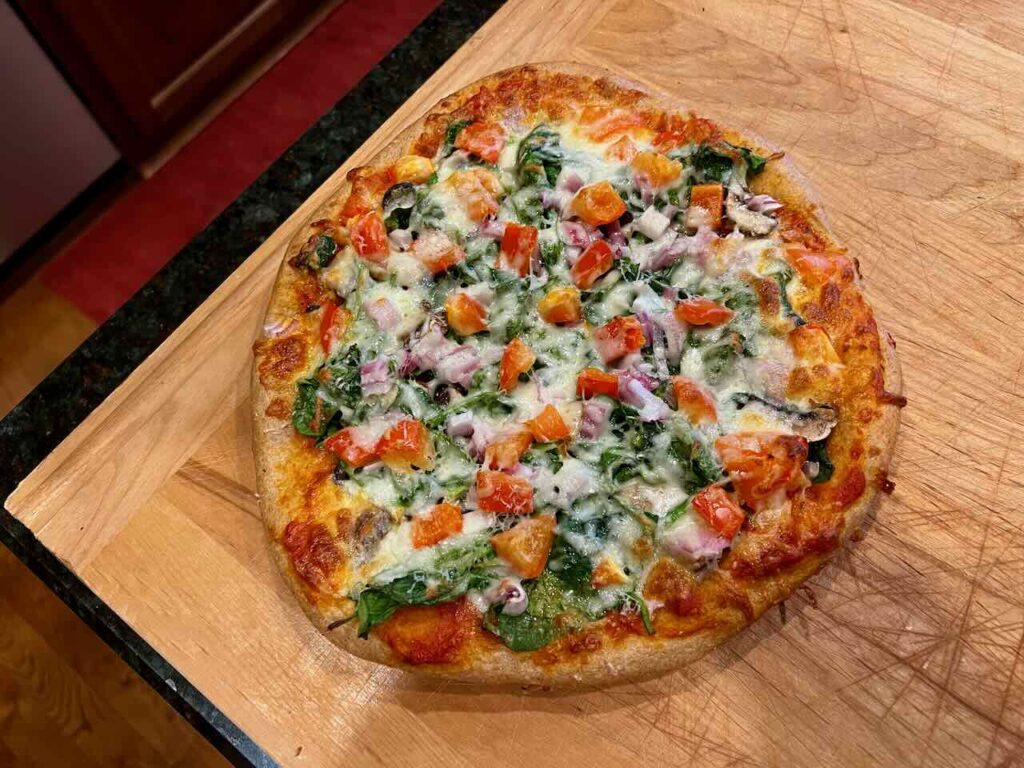 Happy Sunday!
The NFL draft was a perfect excuse to make homemade pizza. The draft is such a tease. I watch three days of football coverage and get excited about the Viking's new players and their upcoming season in general.
I have read so many articles this week about gardening. Everyone is chopping at the bit to get out and dig in the soil. Granted, it is way too early to think about planting veggies. I am not sure about the concern over a late planting season. I can see this weather turning around and getting really warm, really quickly. Minnesota is a pro at extreme weather changes.
We have the herbs out on the deck. They needed to come back inside a few times when the temperatures dropped below freezing overnight. I am hopeful they can stay out at this point.
Remember in early 2020 there was excitement around how well the holidays and days of the week were going to line up? Christmas fell on a Friday and the 4th of July was on Saturday which would work well instead of mid-week.
Then, of course, the pandemic happened and none of it really mattered. But Cinco de Mayo was going to fall on Tuesday, or more specifically, Taco Tuesday! This year it's on a Friday, which is way better as far as I am concerned. I have turkey burgers and oven fries planned that evening, but Huevos Rancheros planned the next morning for breakfast. 🙂
What caught my eye this week
Never too many cute and photogenic animals.
Travel season is getting closer. Hotels and airlines rated highest in satisfaction.
Healthy eating is complicated. Processed foods get a bad rap, but often it isn't as simple as good vs bad foods.
Giannis Antetokounmpo gives a thoughtful, and thought-provoking answer to the question of failure after his team's season ended.
Bailey enjoying a lazy Sunday or any other day of the week. 😉
Have a lovely weekend.