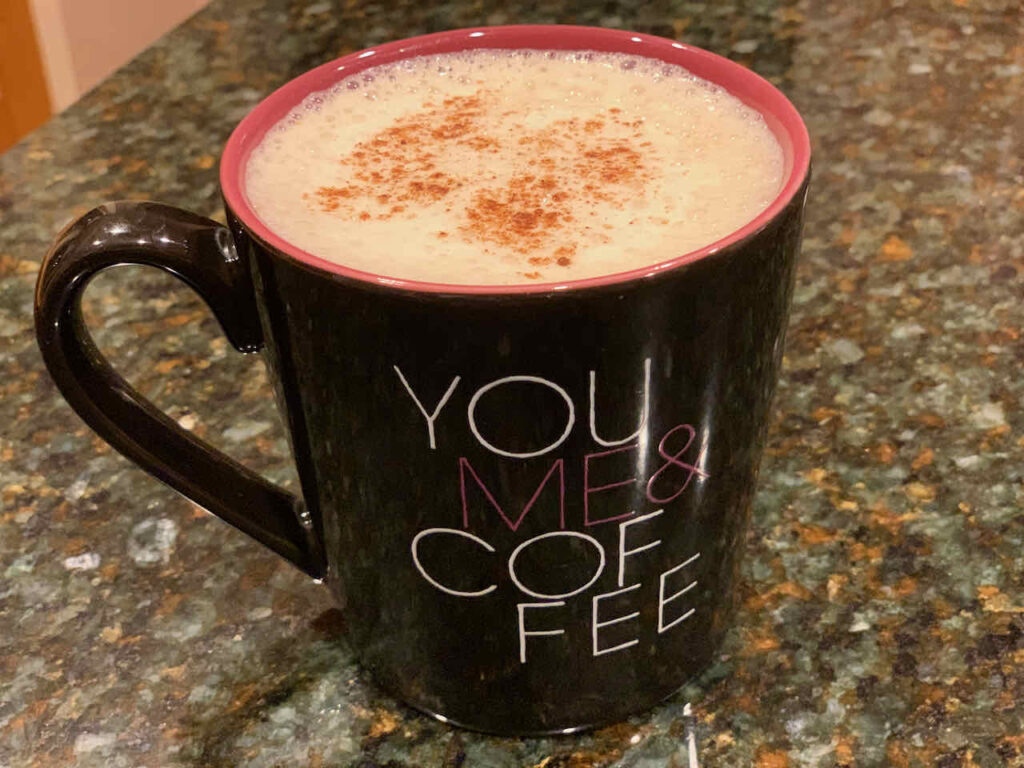 Happy Sunday!
There is grass to be seen when I look out the back and front windows of the house. In other words, the snow is finally melting!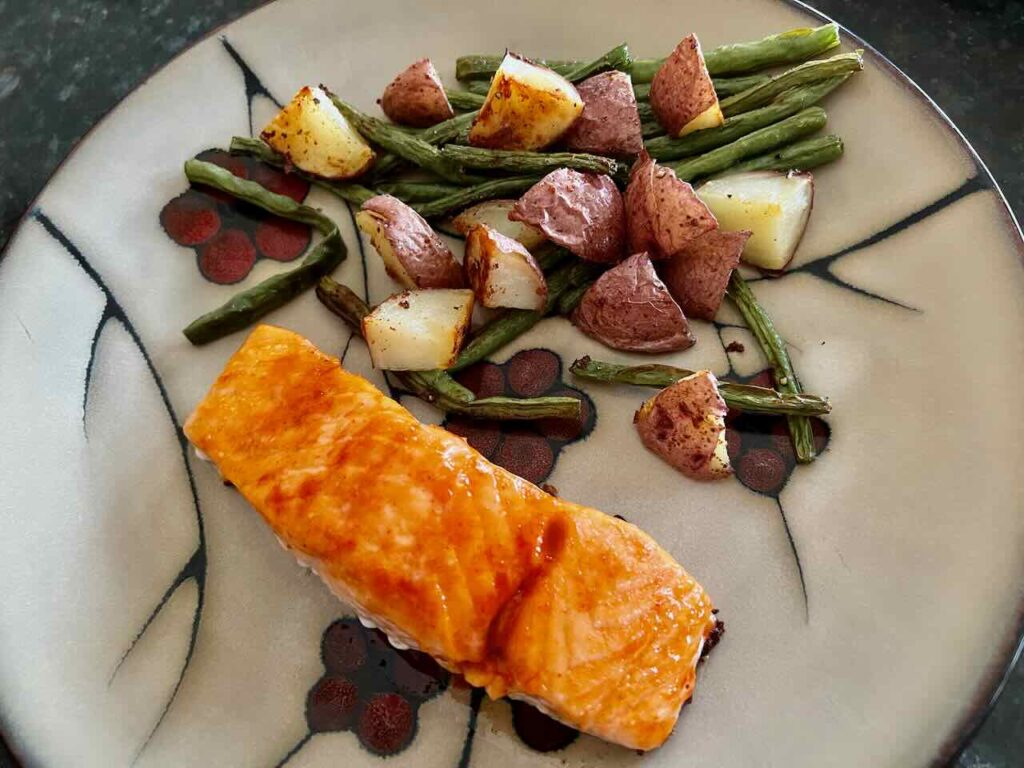 When I am on my own at home for meals, salmon is my go-to. Husband is not a picky eater, but salmon is a hard no for him. I freaking love it. If I am making my own lunch at home a salmon salad with spinach is perfection. I was on my own for dinner last night. Typically I keep salmon simple but I decided to do a glaze of a little honey and Gochujang sauce along with roasted red potatoes and green beans. It was scrumptious!
I mentioned Daisy Jones and The Six last Sunday. The series is based on a book, which has been on my Amazon wish list for months. Amazon had a deal this past week and I scooped up the ebook. I plan to finish the TV series first but I am really looking forward to the book.
We have been getting restaurant servers' opinions on menu items for years. By we, I definitely mean hubby, as he will often ask our waiter's suggestion between two dishes or even just let them surprise us!
The Great British Bake Off ( or Great British Baking Show as it is called on NetFlix) has a new host.
A little stroll after dinner sounds nice. Of course, in Minnesota it is always too cold, hot, windy, raining, snowing or the bugs are threatening to carry you off. Other than that….. But a walk on one of those gorgeous spring, summer, or fall evenings sounds glorious.
We got married in the early 90s, so these '80s wedding guest photos look pretty familiar.
I have a feeling these photos of 3D murals don't quite do them justice. They must be stunning in real life.
The cats took one look at me holding my iPhone this week and immediately looked away, closed their eyes, and otherwise acted like a person who didn't want their picture taken. But they are cute from all angles.