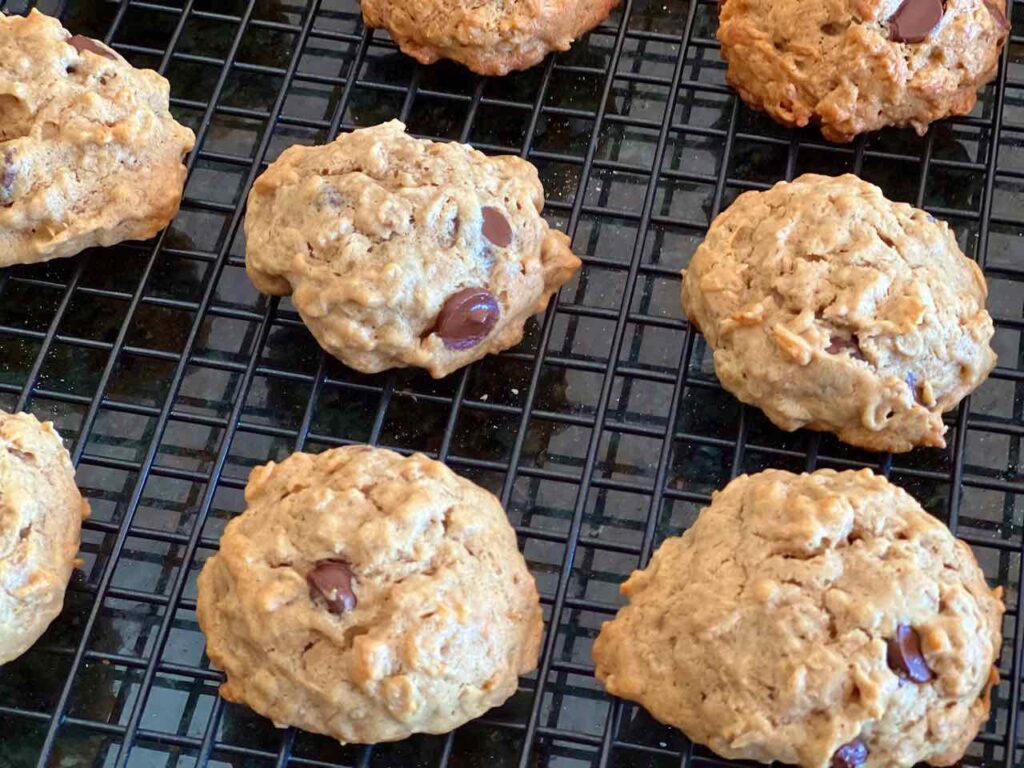 Happy Sunday.
I can't remember the last time I baked cookies. Muffins are a constant in our house, as Husband loves them for snacks and after-dinner dessert. We also enjoy the occasional cake, bars, or a small batch of brownies.
This past weekend, I decided to switch up the usual batch of muffins with these delightful little cookies. They are full of dark chocolate chips and peanut butter, along with a banana and oatmeal. They were a hit!
The US Senate passed a measure that would make Daylight Savings Time permanent. I don't know what would we all complain about every spring and fall? 😉 As I am up before the sun no matter what time of year, I don't feel like the change affects me as much as some.
The weather is beautiful this weekend! Hopefully, we get a chance to take a walk today.
What caught my eye this week
A baby rhino named Kyiv. I love literally everything about this story.
I have long admired Beth Stern and her devotion to fostering cats and finding them loving, forever homes. She writes a touching blog post about the animal heroes in the continuing horror that is Russia's invasion of Ukraine.
Women in food. Joy Wilson, aka Joy the Baker, is a favorite of mine.
Condiments add some much to food. I want to try the miso mayo.
Fitness myths that need to go the hell away. So many of these are so ingrained and perpetuated by social media and fitness influencers.
New emojis courtesy of the latest iOS update. Fun!
The cats seem to be feeling spring lately. Both Bella and Bailey have even especially playful. Of course, they decide to grab one of their abundant toys and play at inopportune times, like in the middle of the night!
Enjoy the spring weather, some fresh baked cookies, or both! Have a lovely weekend.