Happy Sunday!
So far February feels a whole lot like January, this week has been absolutely frigid. I do like the forecast for the upcoming week. Thirty degrees sounds good.
The need for blood donations is constant and has become especially dire recently. Hubby and I have been donating on a regular basis since last summer. I donated quite frequently in my 20s but took a long hiatus due to not feeling well afterward. I would feel faint immediately after the donation and not great even into the next day.
I had always made sure to eat well before donating but had not concentrated on hydration. Drinking plenty of water has made all the difference. I have now given three times and felt great during and after the process. I have now given two gallons of blood in my lifetime! 🙂
Husband has been doing Power Red donations, which is twice the number of red blood cells as a regular blood donation. The plasma and platelets are returned to the donor, taking only the red blood cells that are so critically needed. He reports feeling great after the donation, likely due to no fluids being lost.
One hour of your time to save lives is really pretty cool when you think about it. The last ten minutes are simply sitting, relaxing, drinking some fluids, and eating a snack. This is so random, but these little snack bars I have enjoyed after the past couple of donations are the bomb! I may have to order some…
What caught my eye this week
Betty Whiteout and eight other clever names. The most Minnesota contest ever, name a snowplow!
I think I probably hear all of these in some form at one point or another. What not to say to those of us who don't want kids.
Some weird, some fascinating, and some incredibly sweet confessions.
The cutest gate crasher. I love the Queen's reaction.
Penguin dads. This same-sex couple of male penguins successfully hatched and is now raising a chick.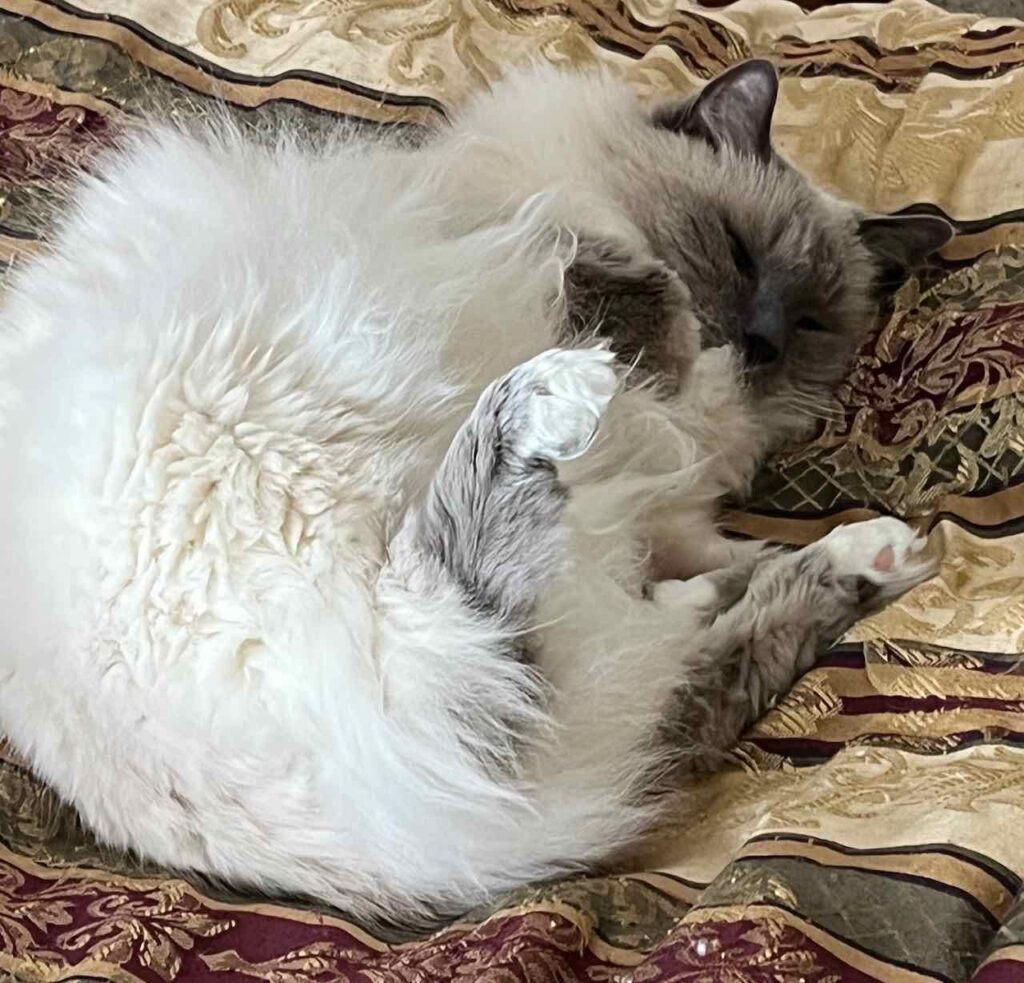 Bailey is in her favorite position, paws up!
Have a cozy weekend.