Happy Sunday!
Every morning I try to remember to take in the beauty of the gorgeous red/pink/orange/lavender sunrises that happen this time of year. I could honestly take a photo every day!
I heard three people this week say winter is their favorite season. While I certainly don't agree, I have to say I am a little jealous. Winter tends to last a long time in Minnesota. Most of us aren't fans, but we stay anyway.
Of course, a lot of these people are major fans of the holiday season. Or they enjoy skiing, snowmobiles, or some other outdoor winter activity.
Me, I do like to be cozy. Sweatshirts and leggings, something warm to drink, the smell of fresh-baked muffins. Just being able to stay inside when the weather is frightful outside makes me grateful.
One aspect of the holiday season I love is the tree. Preferably a real tree. It is what I grew up with, and it gets me in the spirit. We really lucked out this year and found a simply gorgeous tree, on sale no less! The tree is a balsam fir with nice, short needles.
Within minutes of the tree being placed in the stand, the inspection committee was on hand. 😉
I think they approve. They always spend time in the living room, but the last couple of days I have noticed them hanging out there even more. Fortunately, we have never had cats that have tried to climb the trees. This time of year the internet is full of funny photos of cats climbing the Christmas tree. Cute, but I am happy I have never had photos to submit!
I will probably string the lights and finish decorating the tree sometime this week. Frankly, it is pretty as is, I am not in a big hurry.
So, between pretty morning sunrises, holiday trees, and being cozy, I guess I can find something to appreciate.
What caught my eye this week
Early decorators = happier?
Emotional Generosity Cutting others some slack.
Why counting calories isn't a long-term solution.
On a whim, I grabbed a container of burrata cheese at our local ALDI. I have been drooling over all sorts of recipes using this creamy, dreamy cheese. I am excited to try it.
We watched King Richard last weekend. It was good!
These photos are stunning.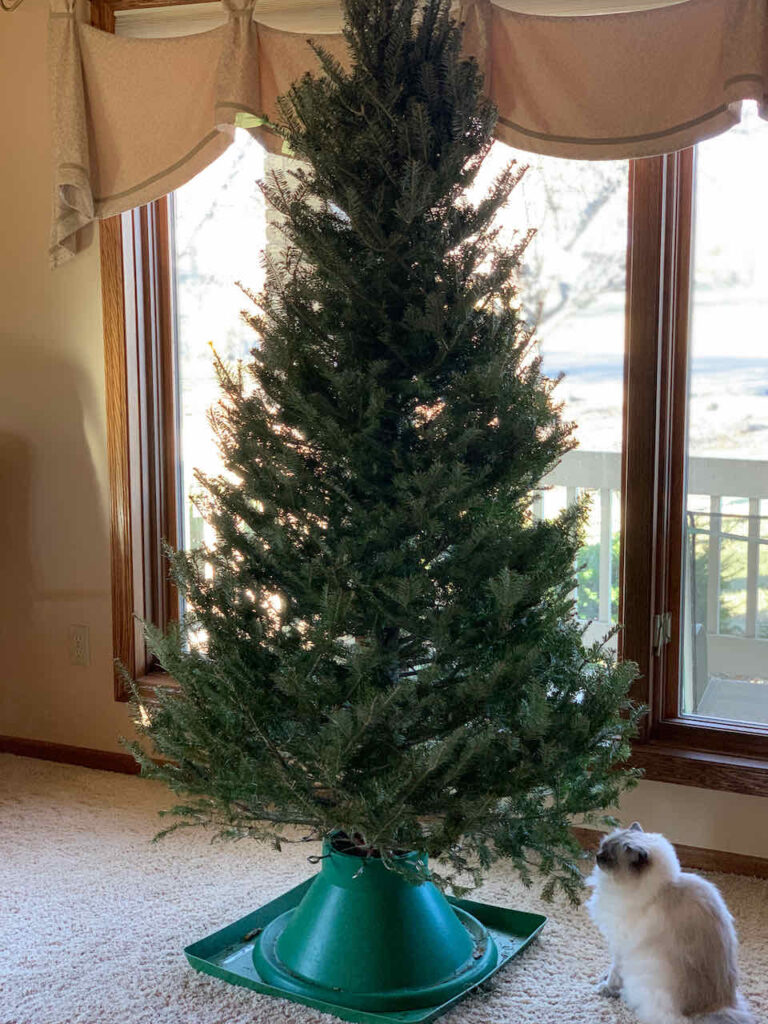 Have a cozy weekend!