Happy Sunday!
Bailey always has the right idea on weekends. She is in ultimate relaxation mode. Me, I am totally embracing my inner Bailey for a relaxing weekend.
The weekend is always time for at least some leisure time. But since I had my COVID booster on Friday, I had the perfect excuse to enjoy some R & R.
My timing really couldn't have been better. We had our first dusting of snow on Friday, and my heavy winter jacket even came out of the closet. Saturday was equally cold and dreary. All in all, it was a day to be unapologetically warm and cozy inside.
I felt pretty good on Saturday, much better than after my second Moderna vaccine. I had a sore arm, a dull headache, and a bit tired. But really not bad. I was able to exercise moderately, make meals, and otherwise function normally.
Regardless, it is well worth it for the extra protection against COVID.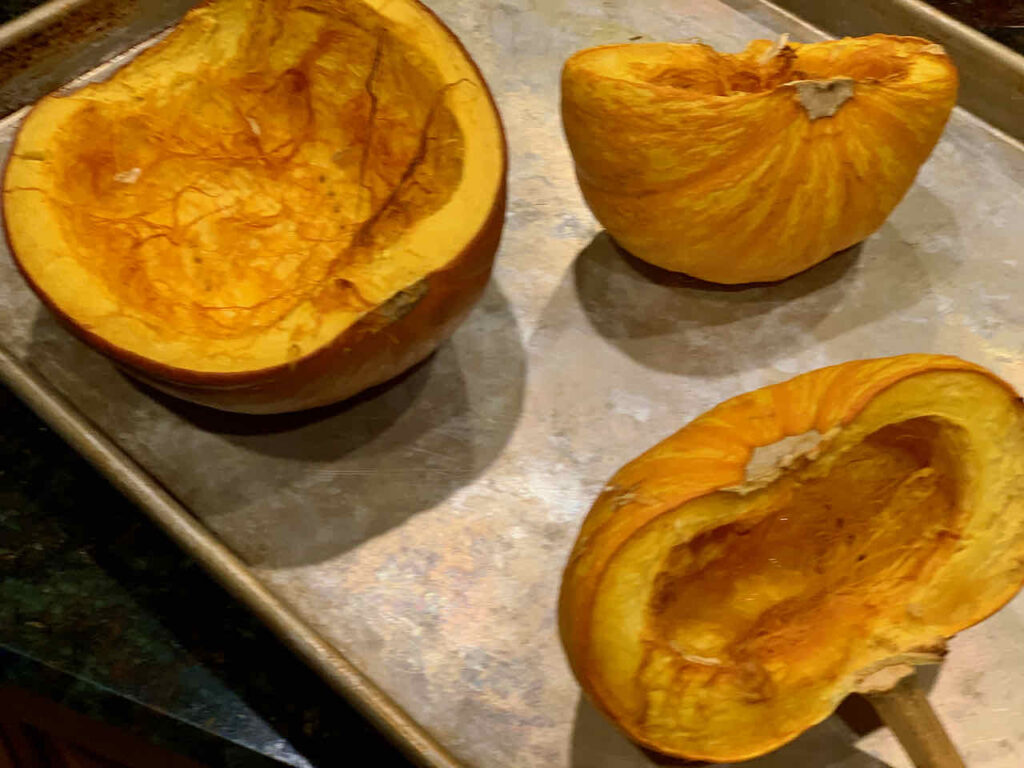 It is the time of year for roasting pumpkins. I have been roasting sugar pumpkins for a few years, and I read the sparkler variety can also be roasted. Sure enough, both varieties taste great!
These walking stick bugs are so cool! Hubby captured this awesome photo when he was outside winterizing for the season. I don't see them often, probably at least partly because they look so much like a plain, ordinary stick.
The upcoming holidays mean one of my favorite things, Holiday coffee! Over the last year, I have become a big fan of Cameron's coffee. The creme brulee variety smells amazing and tastes wonderful. I am definitely looking forward to the dark chocolate mocha!
What caught my eye this week
Songs that will give you the chills. My music taste is pretty much exclusively hard rock, but I do enjoy the occasional slower, goosebump-inducing song.
I swear I remember this last year. Evidently, trees are expected to be in short supply again. I do love a real tree.
Carrie Bradshaw's apartment is now an Airbnb. The first trailer for the sequel came out this week. I cannot wait!
I am a sucker for people who love their cats. Like this guy who built an elevator for his aging cat. Also, this man used art to immortalize his beloved kitty.
Have a cozy weekend!