Happy Sunday!
The last weekend of January; how the heck did that happen?
This is a common conversation starter towards the end of every month. While the summer in Minnesota always seems to fly by particularly fast; time really just seems to go by quickly all the time.
I remember reading years ago about this whole concept and how time seems to go quicker as we age. The writer's suggestion for this centered around childhood being consumed with looking forward to the future. Be it summer vacation, Christmas, a birthday…whatever the reason. As children time passed more slowly because we were eagerly anticipating the next big thing.
I suppose there could be some truth to this line of thinking. Think back to the weeks leading up to a big vacation. Remember vacations? We will get there. Some day.
While the time seemed to go slowly, there was also the delightful anticipation of the fun to come. That anticipation is almost as much fun as an actual vacation!
For me, this is a reason to look forward to the little things in life. Like a delicious breakfast. Because time goes by too fast.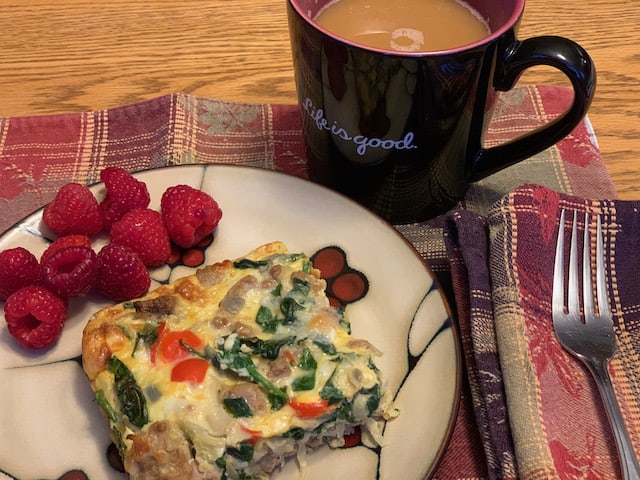 What caught my eye this week:
A new President, a history-making VP, an amazing poem, and, of course, Lady Gaga.
The first female official in the Super Bowl. Enjoying the game will be some well-deserved health care workers.
The man, the meme, the mittens. Love the creativity!
Mando and Baby Yoda in Los Angeles. This would make me smile.
A devoted dog and, thankfully, a happy ending.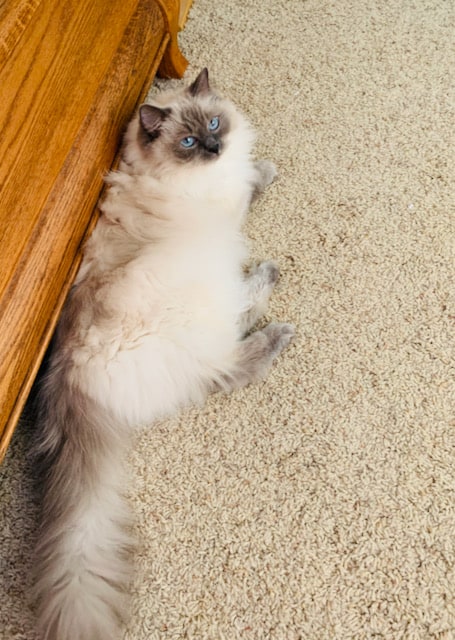 Bella all stretched out and probably wondering what the heck I am doing. Just admiring her cuteness. 🙂
Happy Weekend!