Happy Sunday! It is chilly here in Minnesota. All the White Christmas people got their wish this past week. We had not just snow but the first blizzard of the season. Bella seems to enjoy watching the snow fall. Silly kitty.
As a lifelong Minnesota resident I have seen plenty of snow for Christmas.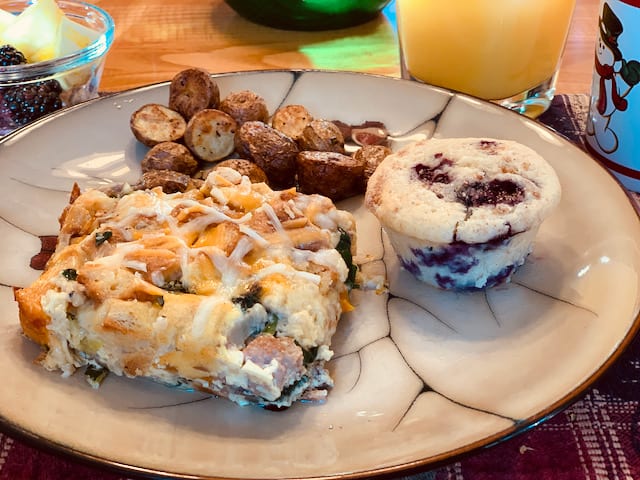 Our Christmas brunch was so good! Egg bake with turkey sausage and tons of veggies, roasted baby potatoes and blueberry muffins. We also watched Wonder Woman and enjoyed homemade pizza for the Vikings game.
Thanks to texts, Google Meet, social media and driveway visits we had the opportunity to connect with friends and family. Certainly not a typical Christmas but it was good.
That said I am thrilled to report the house is completely de-Christmas-ed. Once the holiday is over I want everything gone. While I don't always do it literally the day after Christmas it was more than time to get the tree out of the house and once the tree goes everything goes. With both Husband and feline help the house is back to pre-Christmas.
Bella "helping" with the Christmas tree. Her sister, Bailey, stood by and inspected wall hangings and tree ornaments.
What caught my eye this week:
Christmas gifts: These are sweet.
Best of 2020 podcasts: I love end of year best-of lists. Not only do I see if my favorites made the cut, but I also find the lists to be a good way to discover new movies, books, or in this case, podcasts that I may be missing. I can personally recommend Home Cooking and You're Wrong About.
What did you learn: Even in the craptastic year that was 2020.
HBO Max: Gonna be a long winter of staying home; entertainment anyone? The Undoing is excellent!