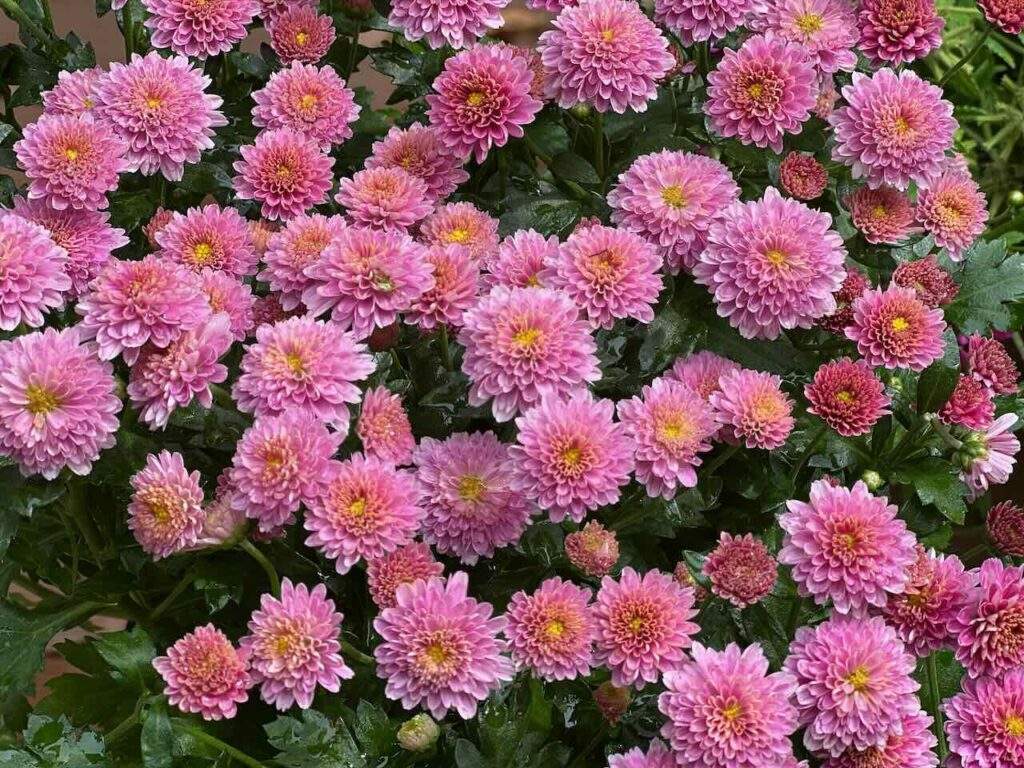 Happy Sunday.
I couldn't resist this pretty mum a couple of days ago when we visited the home improvement store. We were there for other things, but I decided to walk through the garden center just to see what might be there. These mums are meant to be annuals, so I am hoping for a nice long fall so I get plenty of time to admire this pretty plant. 80+ degrees on October 1, I think I might get my wish.
If you play Wordle and need more fun/challenge/frustration in your life, give Connections a try. The game starts with twelve words, and the goal is to come up with groups of four words that are somehow connected. Sounds easy, right? The trick is that often words can go with several other groups of words. Once you make four mistakes, you lose. Hubby and I often work together to pool our mistakes to figure it out.
Travis Kelce and Taylor Swift, what must life be like? As far as I am concerned, if the right-wingers are mad, you have done something right. 😉
Yesterday was International Day of Awareness of Food Loss and Waste. Near and dear to my heart, we hate wasting food.
Our arms are a little sore but for a very good cause. We got our fall COVID boosters and flu shots on Friday.
The Twin Cities has a new breakfast burrito. The menu looks wonderful, I love seeing a vegan chorizo option. This quiet revolution probably wouldn't be quiet for long!
Dinner Fun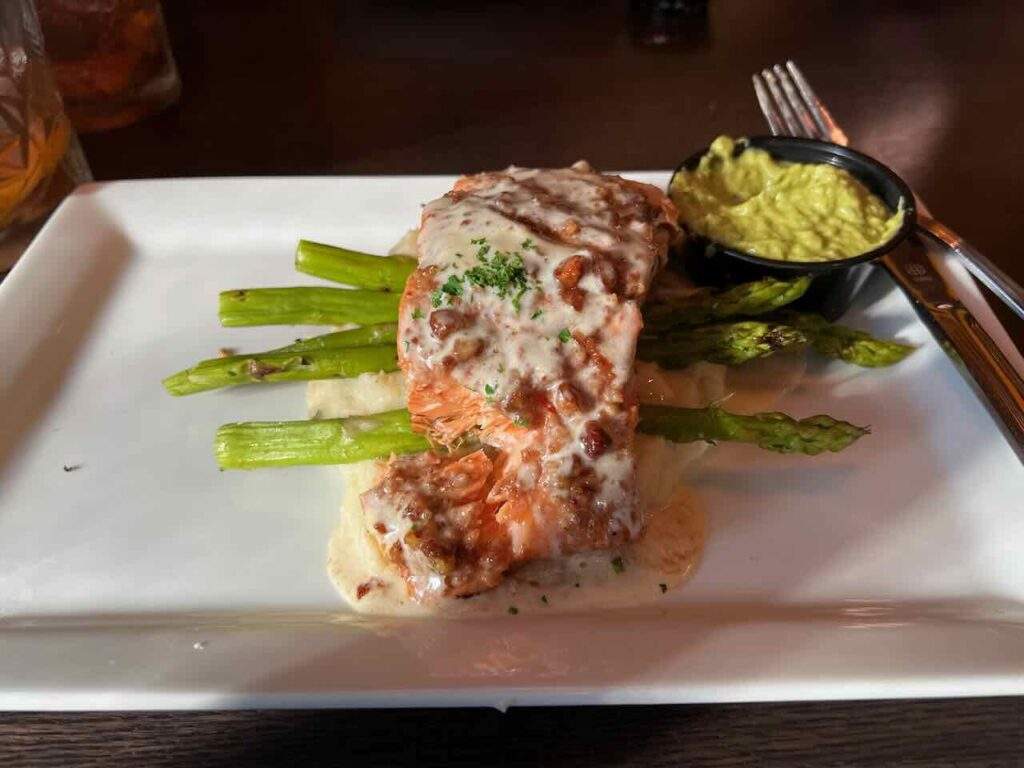 We tried a new restaurant in town. The restaurant is Irish-themed and absolutely adorable. I love what they have done with the interior. I also like anywhere that has several fish/seafood options, like this pecan salmon with potatoes, asparagus, and smashed peas. So freaking good. Hubby had to remind me to get my photo after I started digging in. 🙂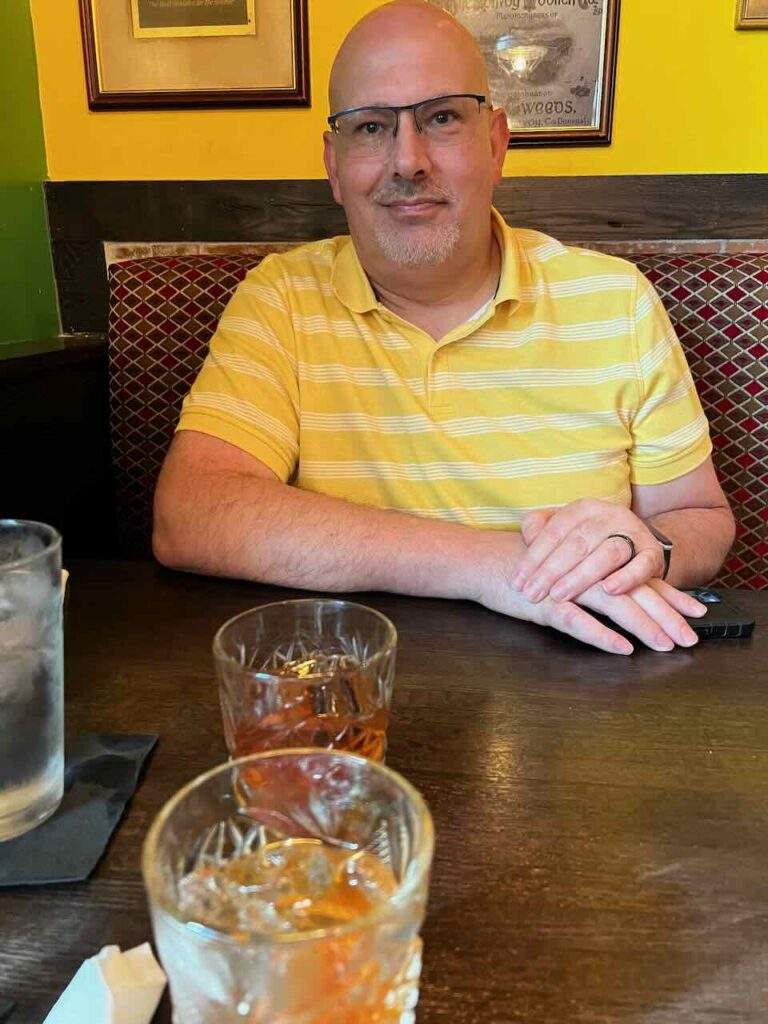 Enjoying an Old Fashioned with my handsome dinner companion. 🙂
I caught Bailey mid-yawn the other day. It happens when take as many cat photos as I do. They crack me up.
Have a lovely weekend.