Happy Sunday.
We said our final goodbyes to my in-laws as they were laid to rest this past week at Fort Snelling National Cemetery. As a proud Air Force veteran, my father-in-law's wish was to be buried in a national cemetery with military honors. We agreed he would have loved the ceremony.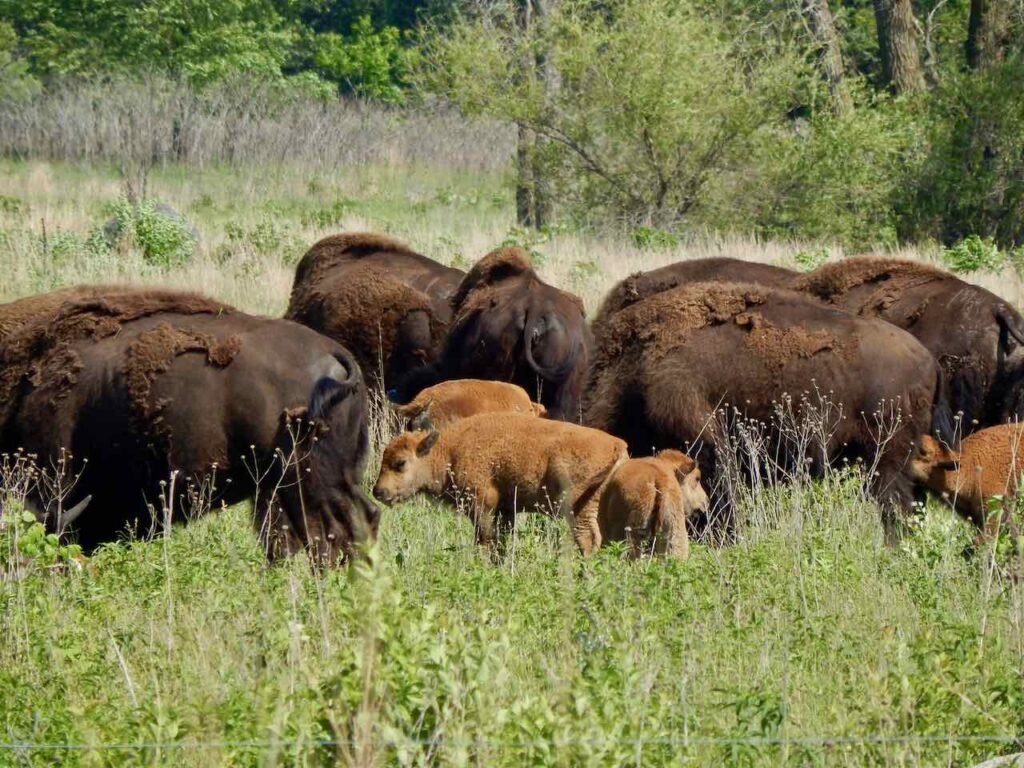 Yesterday was a free admission day at the Minnesota state parks. Since it is the prime baby bison viewing time of the year, I have been excited to go. They have a large enclosure, and it's a crap shot of how good the bison viewing will be. We got there shortly after the park opened and got completely skunked. Hubby drives while I scour the hills and valleys of their enclosure for them. No sign of them anywhere, what a bummer.
We headed back out after lunch and the bison were right by the driving trail. At least a dozen calves that we were able to see. Of course, the place was crazy busy with people by then as well.
Those babies… squee.
What caught my eye this week
Marvel Mrs. Maisel star Rachel Brosnahan on the series finale. I really enjoy the show. The series dipped just a bit in the middle, but the last season was so good.
Because, really, whoever writes ducking?? 😉
Why you shouldn't water plants in the middle of the day. I am guilty of transplanting flowers and veggies and midday sun, I do it every year. I think I can safely say all my flowers and tomatoes have survived the process this year, but that isn't always the case. Good to know!
We both enjoy Reddit and use the Apollo app. Reddit's recent policies have been disappointing.
The most anticipated summer movies.
Have a lovely weekend.