If a white Christmas is your deal, this is your year!
The predicted blizzard did not disappoint. Snow, wind, and cold made for an absolutely miserable few days. I chuckled at the sports reporter from Iowa who was pressed into covering weather after the blizzard shut down sporting events. Sometimes, all you can do is laugh. 🙂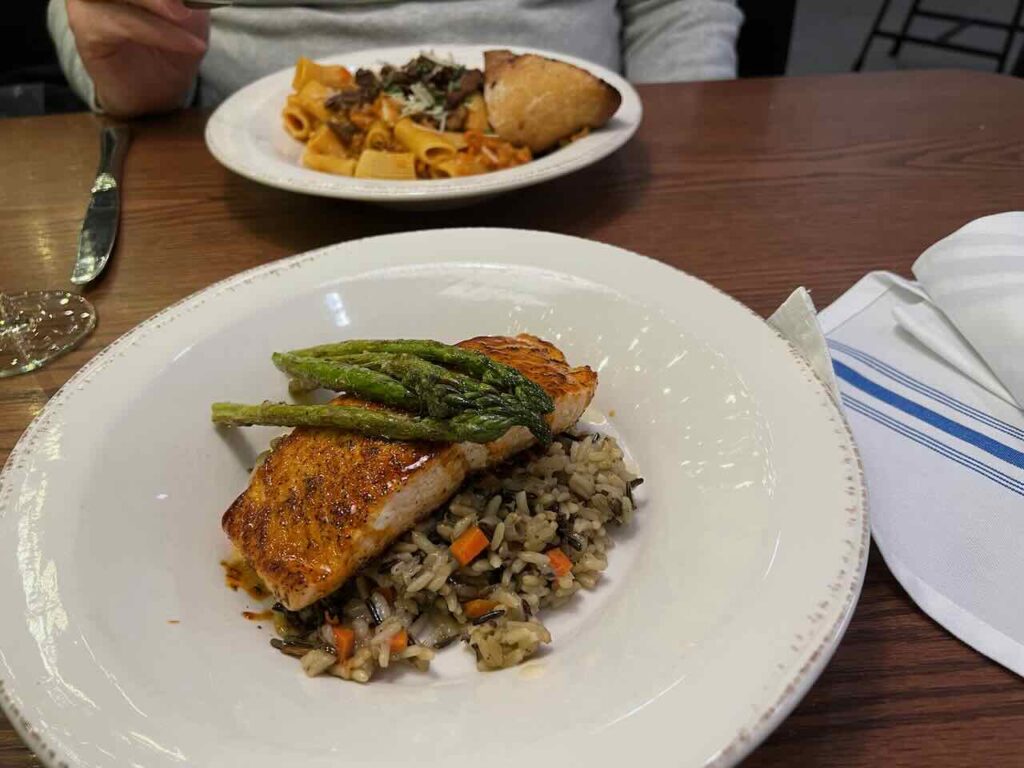 We planned a special night out on Friday to celebrate the holidays and made it happen despite the ugly weather. The reservations were made over a week ago and we wanted to keep our date. Traveling out of town would have been entirely unadvised as visibility was nonexistent thanks to snow and high winds. But our travel distance was short and within city limits. Dinner was absolutely delicious and we were glad we ventured out.
I am enjoying a cozy Christmas weekend at home. The Vikings won another close game yesterday. Today I am planning a brunch with frittata, roasted potatoes, fruit, and a new recipe for small-batch cinnamon rolls.
Have a beautiful day and a Merry Christmas!