Happy Sunday.
Can we please get a few more weeks of beautiful fall weather? Because the snowflakes I saw this past week were most certainly not okay.
Despite all the wind and random snowflakes, the leaves are still quite lovely.
I have read many times that multitasking really isn't all it is cracked up to be. No one is really, truly good at it. We humans just do better concentrating on one thing at a time.
But it doesn't stop most of us from trying.
Case in point. Yesterday morning, I decided to make some pumpkin oatmeal cookies while I was making breakfast. In between chopping veggies and beating eggs for our frittata, I stirred together the cookies. Add to this a TV show in the background, and I was most certainly multitasking.
The dough seemed different than I remembered, and the cookies took longer to bake than I expected. It all made sense when I realized I forgot the flour! Normally this omission would be very obvious, but the oats helped give the cookies some structure normally provided by the flour.
I sprinkled some flour over the remaining batter. Eye-balling baking ingredients can be a really bad idea, but desperate times called for desperate measures. The remaining cookies baked up a little more like I expected. Fortunately, they are all edible, as we really hate to waste food.
It is a delicious recipe, and I am already looking forward to making them again, complete with all the flour. 😉
What caught my eye this week
Angela Lansbury died at 96 years old. Murder She Wrote is one of my all-time favorites and just a part of her amazing career.
As someone very attached to her two cups of coffee routine every morning, I chose to wholeheartedly believe this study. 🙂
Blind peanut butter taste test. Jif for the win!
Saved for me to reference later this week – colonoscopy prep tips. I am a firm believer in health screenings.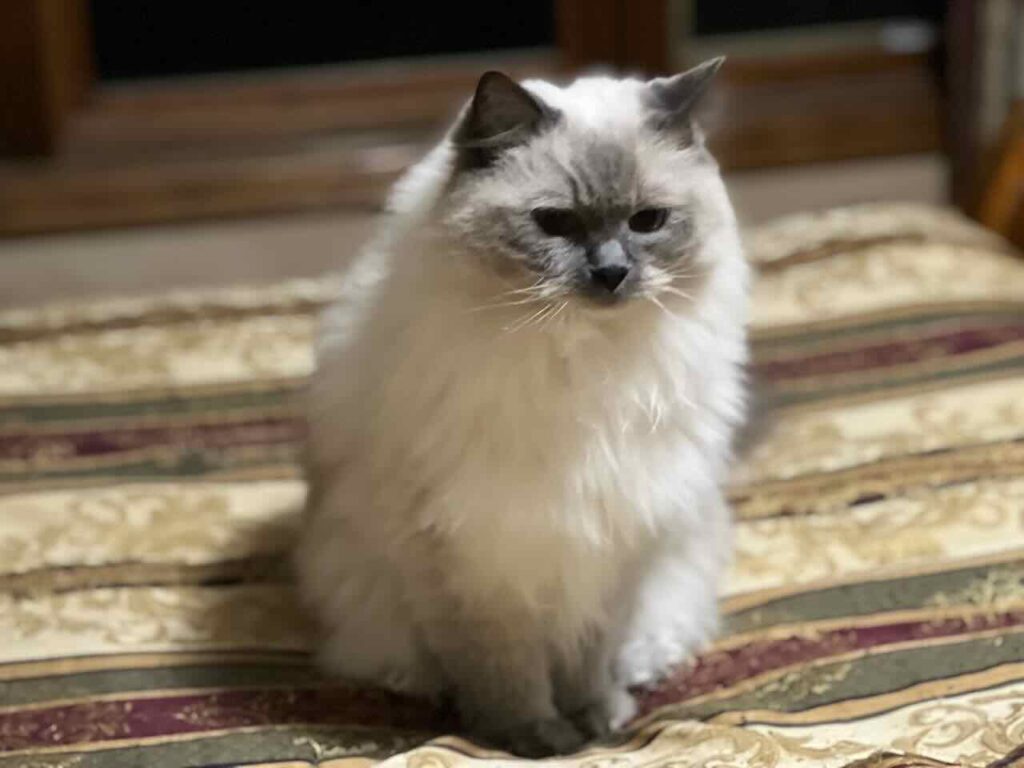 Bella was just waking up from her first nap of the day when I took her picture. She still looks a little sleepy. 🙂
Have a beautiful weekend.