Welcome to Sunday.
The calendar claims Minnesota is enjoying spring, but I am here to say the weather hasn't caught up with the calendar. Some years we enjoy going directly from cold and needing a winter jacket to the hot humidity of summer. Right now, I would welcome some heat and sunshine with open arms. But I would really like light, bright days when I don't need a jacket, yet we don't have to consider turning on the air conditioner. I keep starting thoughts and sentences with plans for when the weather gets warm.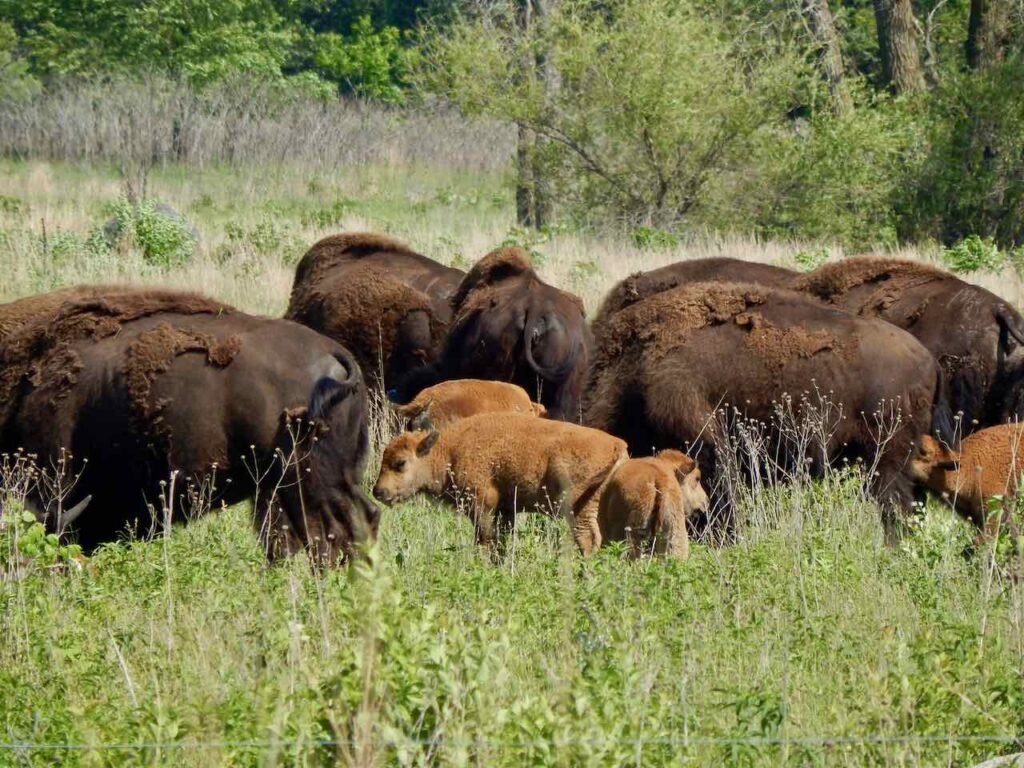 Next Saturday is a free day at all Minnesota State Parks. I have a particular fondness for our local park, which boasts a herd of bison. It's too early for their adorable babies to be making an appearance. The above photo was taken a couple of years ago in June. I am hoping for a bison sighting and really hoping for a nice day for a hike.
The Minnesota Timberwolves won the first game of their seven game series. They are such an exciting team this year. Go Wolves!! 🐺
What caught my eye this week
As time goes on, it is easy to forget the atrocities still happening in Ukraine.
Vitamin D has been in the news lately. Deficiencies are common as it isn't readily available in food, but instead absorbed during sun exposure. Winters in Minnesota don't lend themselves to sun exposure, and sunscreen nullifies its effect. I have been taking a supplement for several years as it is important to prevent osteoporosis, for which I have a strong family history. Vitamin D deficiency is also linked to severe cases of COVID-19.
Lifelong northerner, but I am a believer in all of these cooking rules.
I love stopping at botanical gardens when we travel. They are worthy destinations in cities we visit and a great excuse to stop for a much-needed break on a road trip.
Make time for reading. I really like to read at bedtime.
Light-hearted shows for Ted Lasso fans.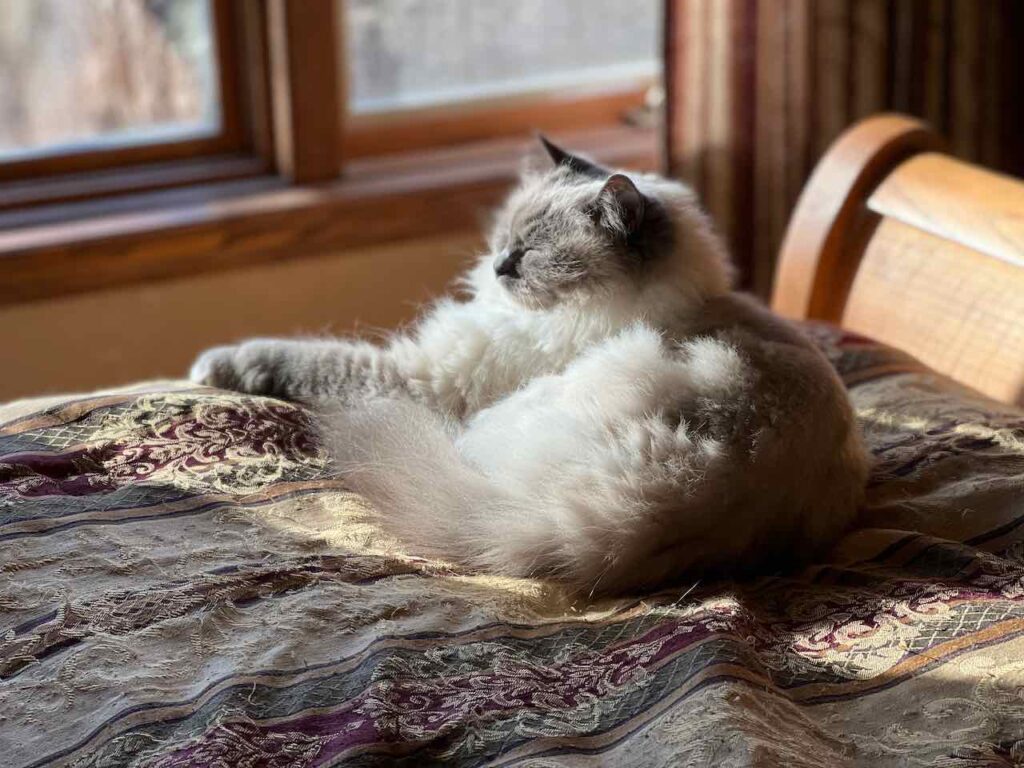 Bella enjoying a rare sunny day.
Bailey relaxing in the evening.
This past week was National Pet Week, according to social media. These two keep our life fun, interesting, and ridiculously cute.
Have a lovely weekend.