Happy Sunday.
The above is not my current view, still living the cold Minnesota life.
The third week of March makes me think back to our San Diego vacations. I have been coming across entries all week in my personal journal detailing the excitement and stress of getting ready to travel. That is truly part of the fun of a vacation, the anticipation.
St Patrick's Day week is here! Is that a thing? If it isn't, it should be. Spending St. Patrick's Day in San Diego was a thrill. It is one of my favorite holidays, and getting to spend the day on vacation in a beautiful area was really special.
The news is still really heavy. Honestly, it has been heavy for the last two years. I believe in being informed. Ignoring what is hard to read or watch doesn't make it go away. As a child, the newspaper and the evening news were part of the routine. Now I still read the newspaper, but the internet and podcasts have taken the place of watching the news on TV.
Unfortunately, watching does nothing to stop the horror. It is also important to protect your mental health.
What caught my eye this week
Brittany Griner's Russian ordeal. Many WNBA players have to spend their offseason playing overseas, unlike any of their male counterparts.
Periods are a normal part of life. This attitude is so overdue.
The dining experience in a Michelin Star restaurant. Is it worth it? This writer thinks so.
Fish Love! These cuttlefish are gorgeous! I really enjoyed the Shedd Aquarium in Chicago.
The rose-veiled fairy wrasse is also a beauty!
Over the years, I have been trying to cut down on my meat consumption. I absolutely love black bean burgers and enjoy trying other plant-based substitutes.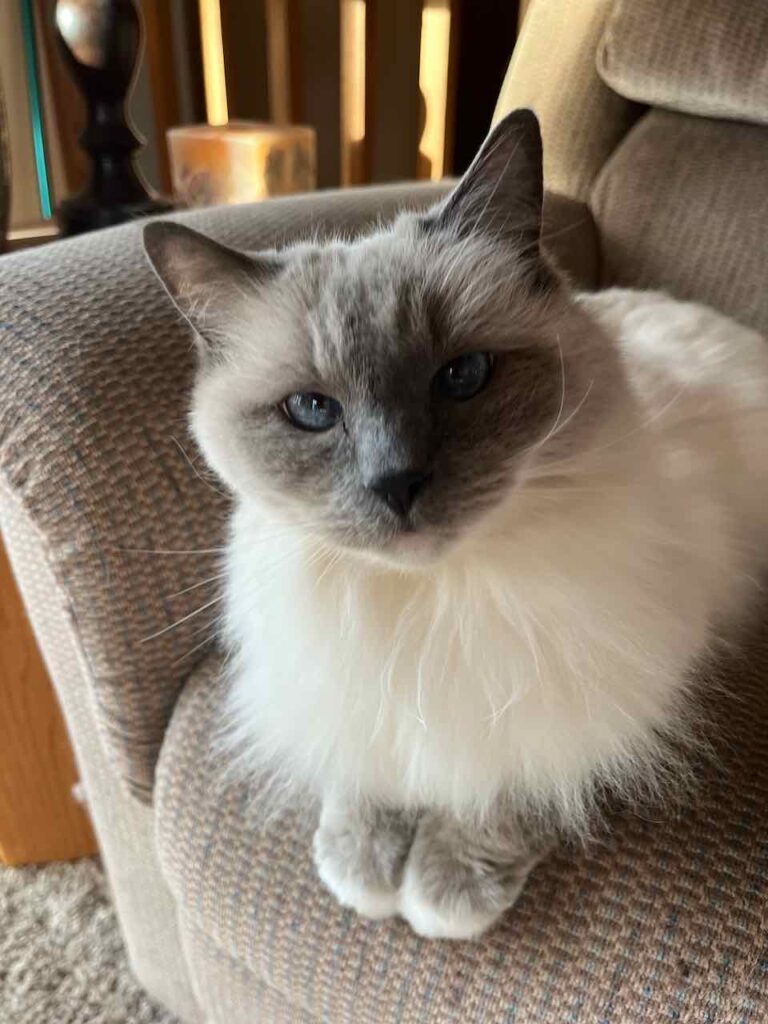 Hubby took this awesome photo of Bailey. She likes to sit on the couch and meow for attention. She has always been far more vocal than Bella, but in recent years she has really found her voice. 😉
Have a restful weekend. Get ready for more sunshine in the evening with daylight Savings Time going into effect!