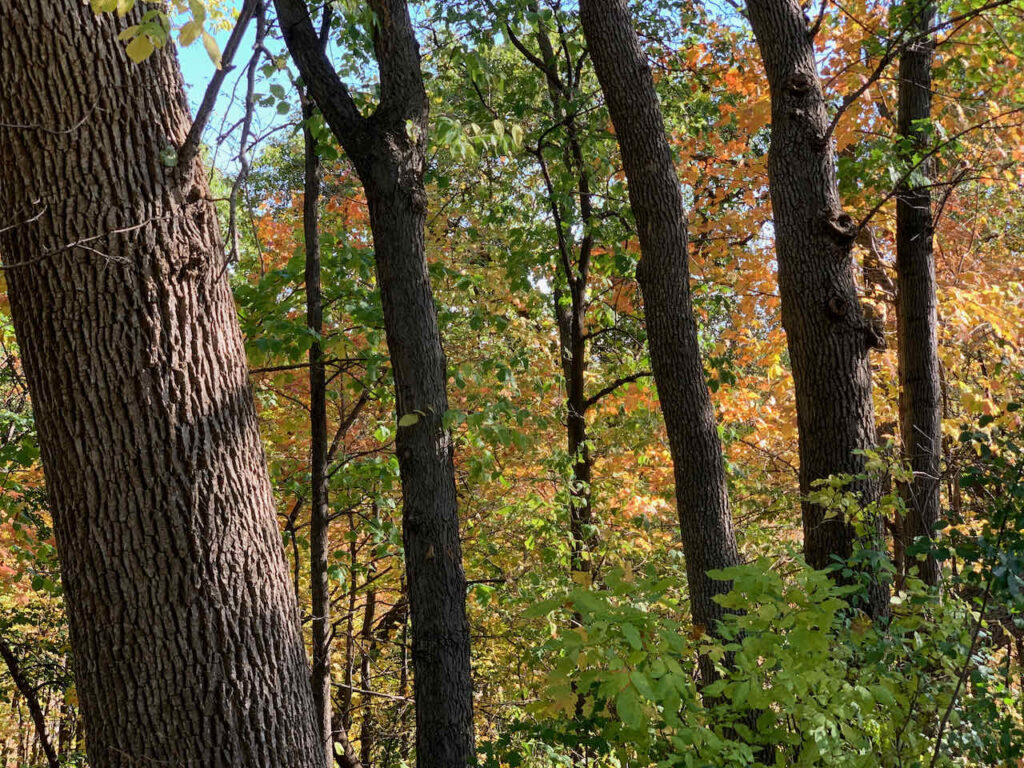 Happy Sunday!
I took this photo last weekend just as the leaves in the ravine behind our house were starting to change color. Currently, the trees are a brilliant yellow and orange and giving me a beautiful view as I write this post. I do really like the contrast of the still green leaves along with the emerging fall colors.
The herbs are all inside for the winter. It will be lovely to have fresh rosemary, thyme, and oregano this winter. The mint also came inside as the plant was still quite healthy. I do like it when I occasionally have a cup of tea. Sadly the basil is pretty much done for the year.
We brought a bunch of tomatoes and peppers in the house before the frost, but also covered the garden. There are still a few very green tomatoes on the vine, and I am hoping to give them a little more time. Eventually, they will all be brought in to ripen in a window.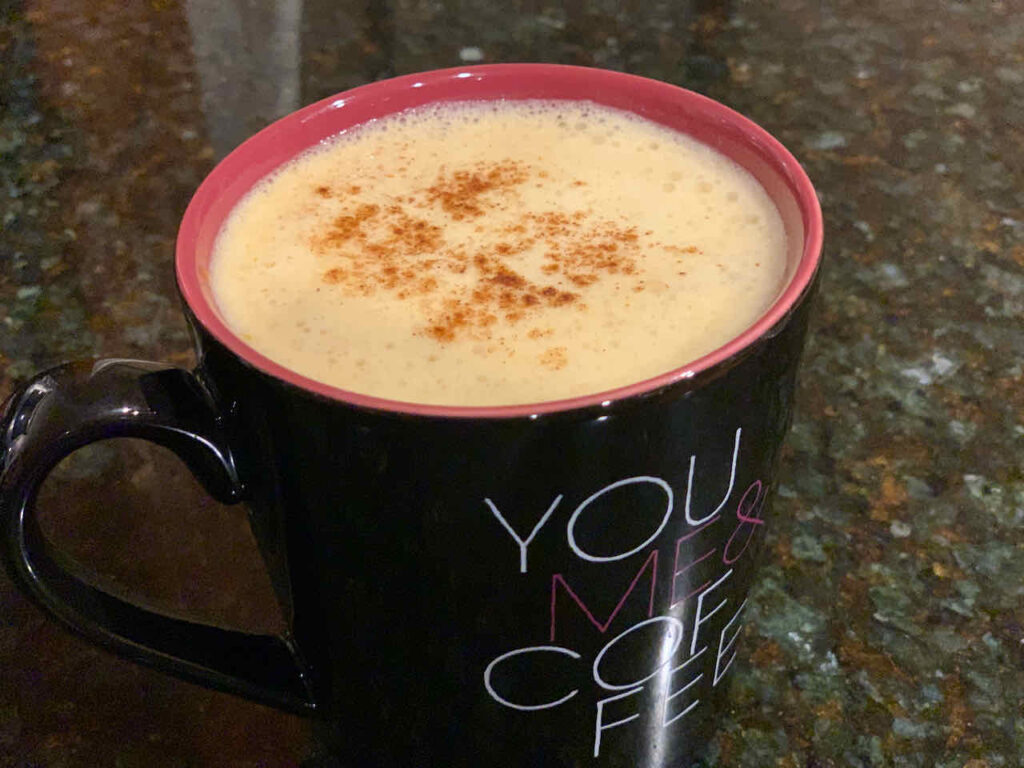 Earlier this week, I shared my at-home pumpkin spice latte recipe. The drink features real pumpkin puree and the BEST pumpkin spice coffee creamer. I am not the only one who agrees, Chobani is the clear winner.
The Vikings are on their bye week. Although I can happily eat homemade pizza weekly, we are going out today for brunch or lunch. But, of course, I will still definitely watch my share of football today.
What caught my eye this week
Life with a cat. These are so completely true!
Fun ideas for breaking out of food rut. I need these ideas in the dead of winter and during the summer heat, when even firing up a burner on the stove sounds too hot. Right now, I am loving cozy fall oven recipes.
Agreed! You want a Snickers, eat a Snickers. Although I am partial to dark chocolate. 🙂
I am always looking for ways to maintain or even improve my flexibility.
Bella and Bailey living the life. Have an equally relaxing weekend.