Happy Sunday!
This weekend is big around here. Not only does today mark the first regular-season game for the Minnesota Vikings, but also the start of homemade pizza season. We have a grand tradition of pizza and football.
I'm grateful to be a football fan. The end of summer makes me a little sad every year. Walking and running outside during the warm months is my favorite way to exercise. Summer flowers, my little vegetable garden, and fresh herbs are a definite source of joy.
The fact is, fall marks the beginning of weather too cold, at least for me, to want to exercise outside. Cleaning out my garden bed and flower pots really means winter is officially on the way.
But, hey, it's football season. 🙂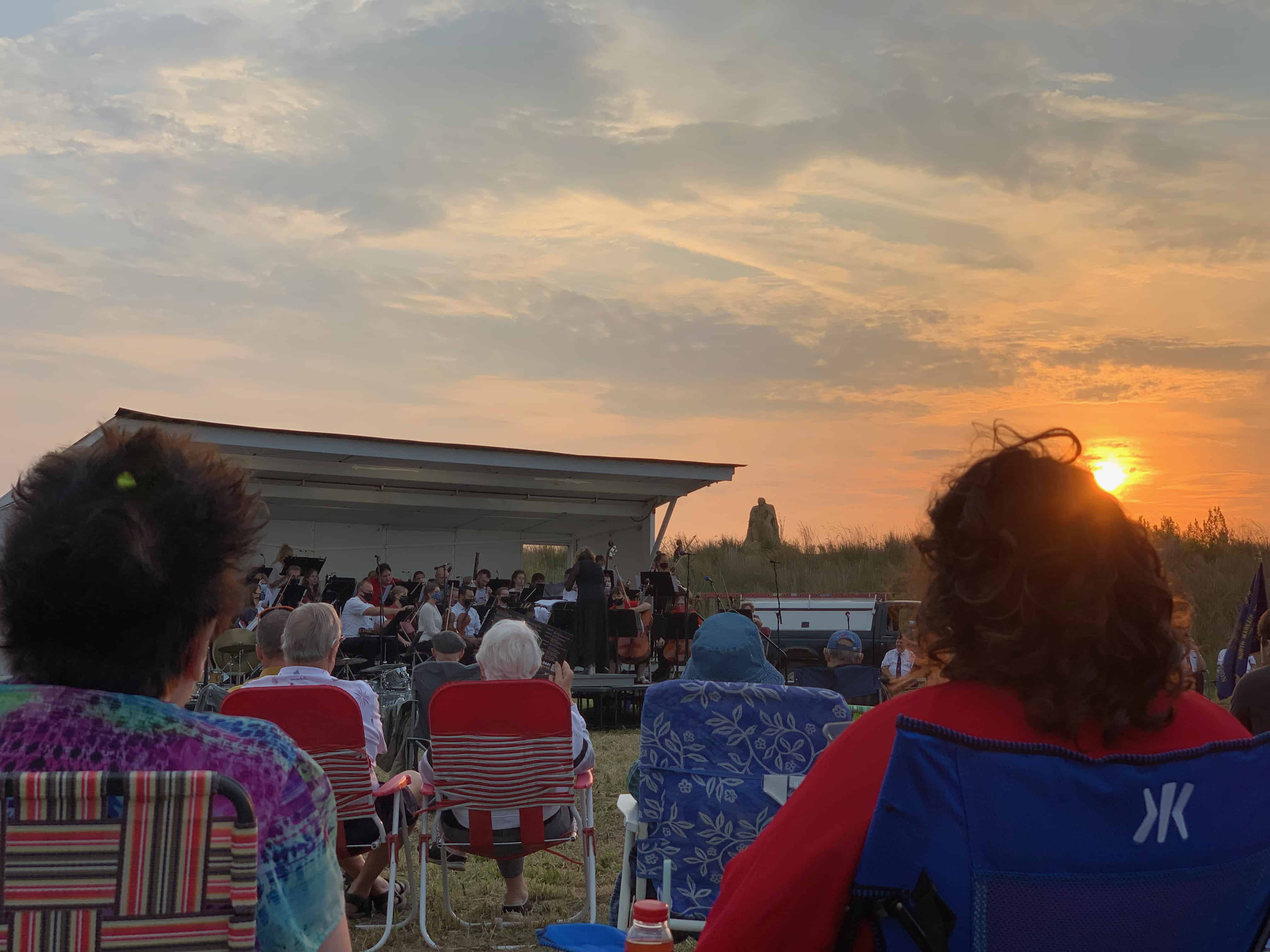 Last night we went to a concert in the park by the local symphony orchestra. Patriotic music to honor the 20th anniversary of 9/11. It was great to get out, enjoy the lovely evening, and hear live music again.
This park is very close to our house and easily our favorite area to go for walks. The concert was performed on the prairie within the park. There are two small lakes on either side. Many times during the concert we heard geese honking away!
What caught my eye this week
Beautiful 9/11 Memorials from within and outside the US.
The term Patriot has become really complicated for many; myself included.
Vintage New York photos. I have always been a little obsessed with the Big Apple.
I am always looking for tips for better sleep. The weighted blanket really seems to be helping! 🙂
Because everything is always changing.
The locations that inspired these famous paintings. So interesting.
I love podcasts. My Apple podcast app has all kinds of different podcasts for whatever my mood. Whether I want to be informed or simply entertained, I am covered.
Yay for returned fall TV shows!
Have a good weekend. I will be enjoying pizza and the Vikings game!