Happy Sunday!
Welcome to my weekend random thoughts and observations.
Why being busy doesn't need to be a goal.
The demilitarized zone between North and South Korea has become a haven for animals.
This adorably chonky cat named Gacek is a top tourist attraction in a city in Poland. I would certainly have to find this kitty!
Winnie the Pooh becomes a murderer in a horror movie. See the other characters on track to hit the public domain in the coming years. My curiosity got the best of me and I had to find a trailer. I love a good horror movie…I might watch it.
Thirty years after Calvin and Hobbes, Bill Watterson is returning with a new book. We both loved Calvin and Hobbes.
Good article on supplements and potential interactions.
How to respond when someone is grieving.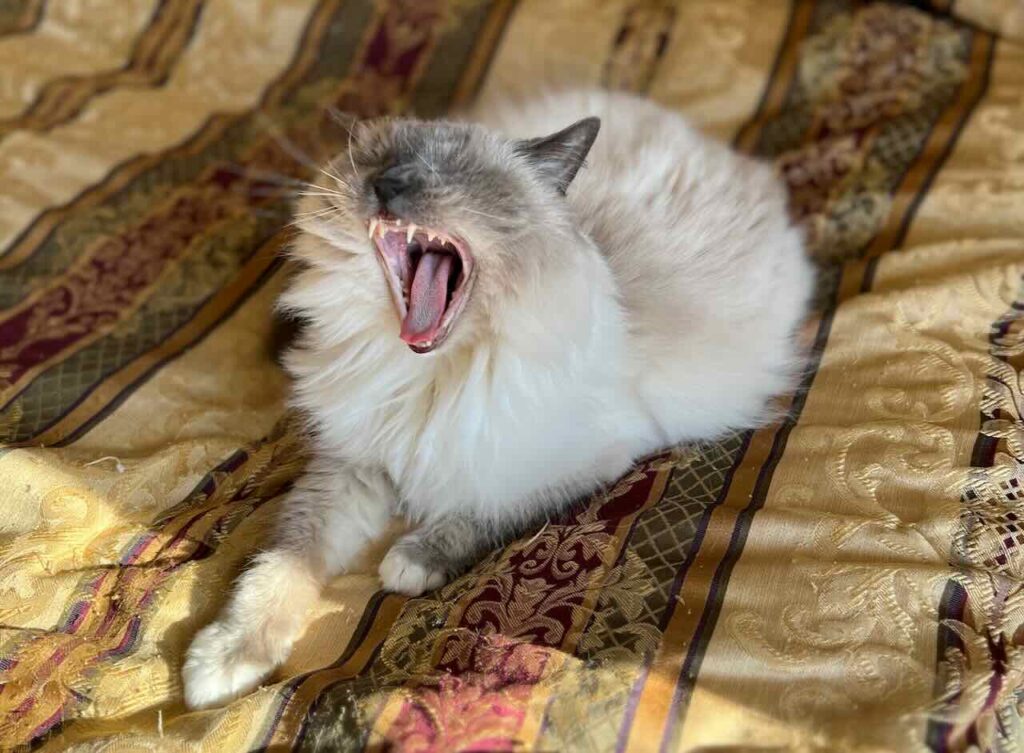 I shared this photo of Bailey mid-yawn on social media earlier this week. Total lazy weekend vibes! 🙂