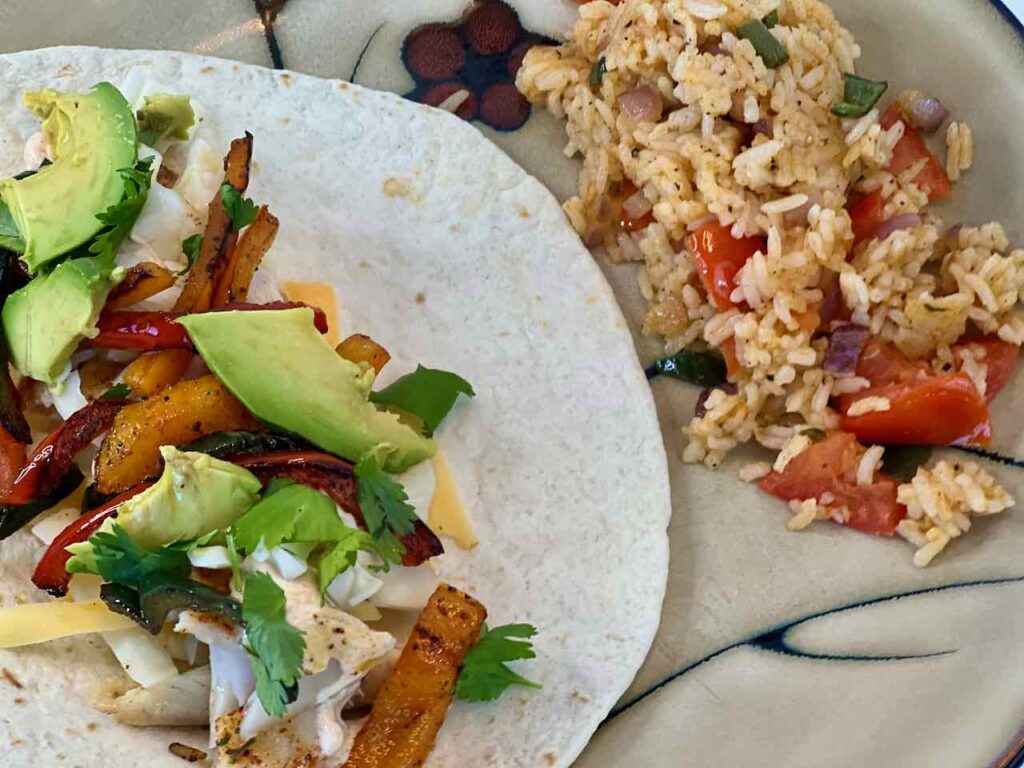 A fish taco is one of my favorite things, and they are even better with this sauce! It is bright, tangy, a little spicy, and full of flavor.
Husband loves Mexican food, but fish tacos aren't really his thing. I serve a fish or seafood meal about once a week around here, and this chili lime tilapia has been making the regular rotation. Recently I mentioned it would be wonderful as a taco. To my delight, he agreed, and we soon enjoyed fish tacos at home.
Ingredients
Sour Cream: Makes the sauce rich and creamy.
Mayonnaise: Adds great tangy flavor to the sauce. I use light mayo.
Fresh Lime Juice: Lime is perfect with fish and goes so well with Mexican spices.
Cumin: The flavorful, aromatic spice is key to Mexican-inspired dishes.
Ground Coriander: Coriander is the seeds from a cilantro plant.
Oregano: I used to think of oregano as purely a herb used in Italian dishes, but it is often food is seasoning mixes for Mexican foods.
Chili Powder: Chili powder is one of my top five most-used spices. You will sometimes see hot chili powder available, which is the version we always buy.
Chipotle Pepper: Jarred chipotle peppers in adobo sauce are widely available in grocery stores in the ethnic food section. They add a great smoky flavor.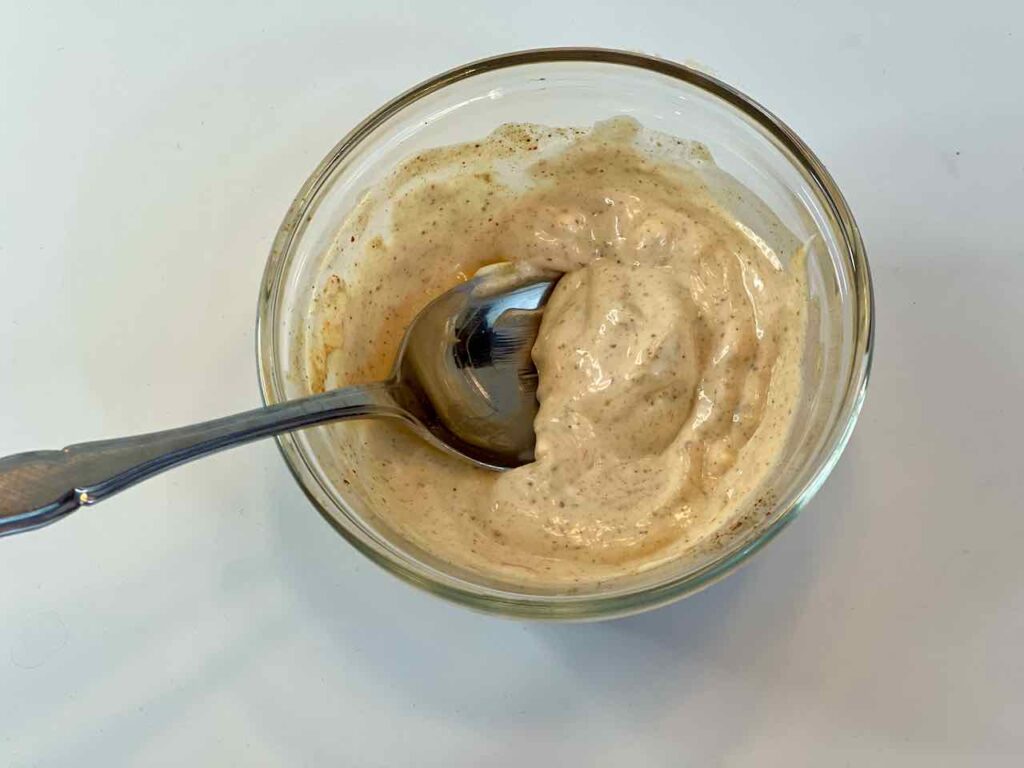 Instructions
Grab a small container with a lid. We have a set of glass custard cups which are perfect for a small container of sauce or dip.
Start by stirring the sour cream and mayo together to form the base of the sauce. Next, squeeze in the juice of one-half a fresh lime. Place the other half in an airtight container in the refrigerator to squeeze over your fish tacos later.
Add all the spices and the minced chipotle pepper. The remainder of the jar freezes very well. I like to give the entire jar of peppers a chop and then store it in a resealable Ziploc bag for later use.
Cover and refrigerate. I like to make the sauce in the morning to allow the flavors to meld before enjoying that evening.
Then enjoy your fish tacos! Our meal was chili-lime tilapia on flour tortillas with cheese, sauteed ripe bell peppers, and avocado along with a side of Mexican rice.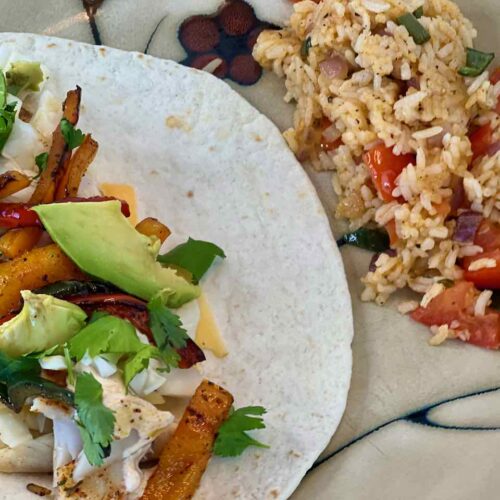 Fish Taco Sauce
Ingredients
1

Tbsp

sour cream

1

Tbsp

light mayonnaise

juice of ½ fresh lime

⅛

tsp

cumin

⅛

tsp

ground coriander

⅛

tsp

dried oregano

⅛

tsp

chili powder

1

chipotle

pepper in adobo sauce

finely minced
Instructions
In a small bowl with a lid, stir the sour cream and mayonnaise until blended.

Squeeze the juice from half a lime into the mixture and stir thoroughly.

Sprinkle in all of the spices and add the minced chipotle pepper. Stir again until thoroughly combined.

Cover and refrigerate the fish taco sauce for at least one hour to let the flavors meld.

Serve chilled.