Happy Sunday.
This past Tuesday, I was thrilled to look out my kitchen window and see dozens of robins all over the backyard. The flowering crabtree in the front yard seems to be attracting their attention. Robins mean spring and I am so ready.
We took a quick day trip to the Twin Cities and stopped for lunch and shopping at the Galleria in Edina. After an amazing lunch at Crave, we took a stroll around the mall. There happened to be a flower show happening down the hallways. Although it made the walking paths a little crowded, I was loving the beauty and colors of thousands of flowers.
What caught my eye this week
Is gardening cheaper than buying? I have long thought that if I could only grow one item, it would be tomatoes. Nothing in the store matches a garden tomato. Garden veggies and herbs are a joy of summer.
I don't think I would make the investment in this indoor garden, but it is really cool!
Should you eat the same foods every day? I love food far too much to eat the exact same thing every single day. That said, my weekday breakfast and daily snacks are consistent.
7 cooking mistakes of home chefs. Guilty on all counts at one time or another.
Clean your coffeemaker. I have been running vinegar through my coffeemaker once a week for a while. This has definitely helped improve the flavor.
Funny, creepy, toys. Some of these cannot be real!
Every baby rhino is so critically important for their survival.
New to Netflix in April. I will be savoring the final episodes of Grace & Frankie. We are both looking forward to Ozark.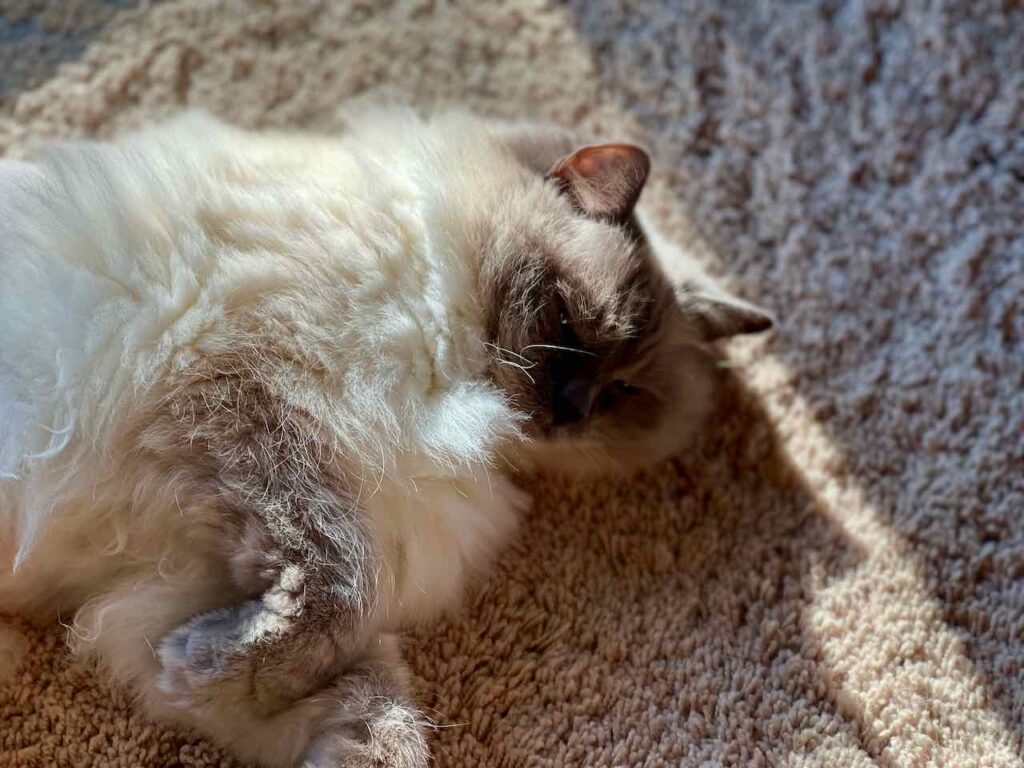 The cats love to doze in the late afternoon sun. Who can blame them? 🙂
Have a good weekend.