Thanksgiving weekend and now the beginning of the holiday season. At least that is my opinion. I have been seeing Christmas decor in stores since right after Halloween! No way am I dealing with all that until after Thanksgiving, preferably once December rolls around.
I love this little Thanksgiving centerpiece, even though it quickly ended up on the hutch as the dining room table got filled with bowls and serving plates.
This turkey was my source of stress. We use a meat thermometer whenever we make a whole turkey or chicken or a turkey breast. It's truly the best way to know if your poultry is safely cooked.
Normally, our turkey is done ahead of schedule. But Thursday we stood around the kitchen 45 minutes past our expected eat time. By the time the thermometer read 165 degrees, the turkey was extremely done. Unfortunately, it also meant a couple of my sides got a little overdone.
But, eventually, we were able to enjoy our dinner of turkey, stuffing, potatoes, and gravy. My sides included the traditional green bean casserole and also a sweet potato casserole, along with bread, and cranberry sauce.
Thankful for my leggings! 😀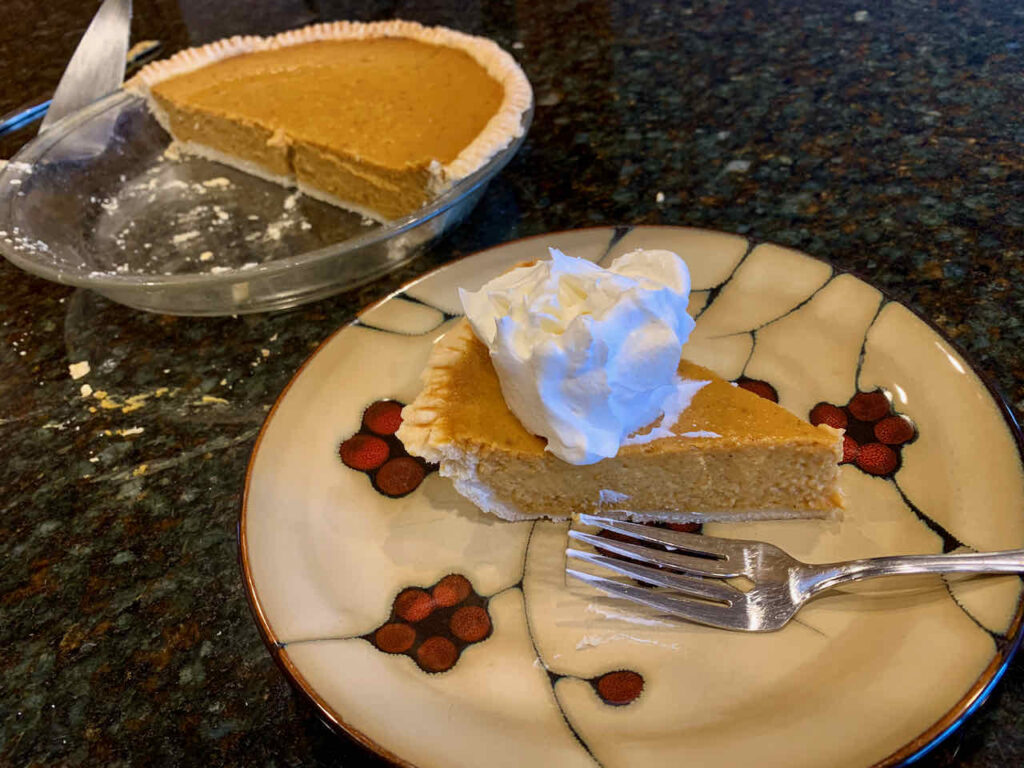 The pumpkin pie was a treat after dinner before sitting down to watch football. Good food and football, there is a reason Thanksgiving is a top holiday for me!
I did a little online Black Friday shopping and got some good deals. Very grateful for the long weekend.
What caught my eye this week
It's that time of year, Netflix holiday movies. I am definitely planning to watch this one.
We took advantage of the Black Friday deal on Hulu.
Great tips on how to deal with holiday stress.
We love leftovers and are happy to make use of them on a timely basis. The side dishes all got cleaned up, and the leftover turkey is in the freezer.
More and more people have dietary restrictions for health or personal preference. (I chose not to eat pork and beef.) Help for navigating through the holidays.
I love all of these yoga poses. Now to remember to do them before bed!
Bailey looks like she enjoyed Thanksgiving as much as the rest of us!
Have a lovely weekend.