Happy Sunday! Less than two weeks until Christmas. For some reason the holidays always creep up on me. I feel like I have lots of time and then, all of a sudden, only a couple of weekends are left until Christmas!
We go back and forth between real trees and artificial trees, or no tree, depending on what else is happening any given year.
This year I really wanted a real tree. Husband didn't care if we had a tree. So we compromised and rescued a Charlie Brown tree. If he looks like he is crooked and has a few holes; he does! But I really like him. The cats like the tree as well; frequently hanging out in the same room.
I kept it simple with just a few decorations; pulling out only my favorites. As I was pulling and decorating I came to a few conclusions……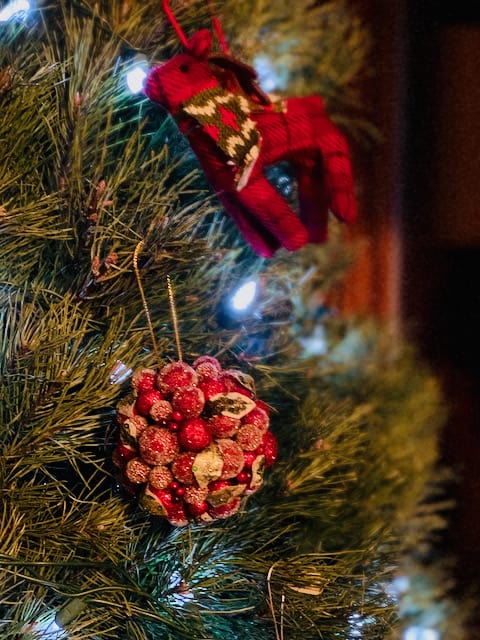 I really like red ornaments. One by one I was pulling red reindeer, balls, stars and other assorted red decorations out of the box. They look so pretty against the green needles of the tree.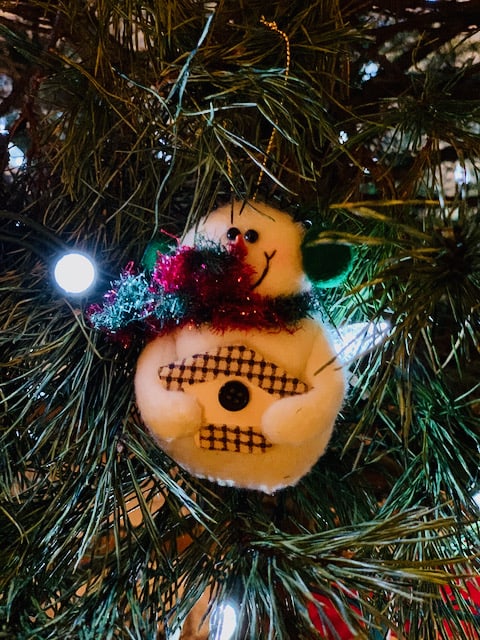 Snowmen, or snow people in some cases, are my favorite when it comes to holiday decorations. I can't resist them.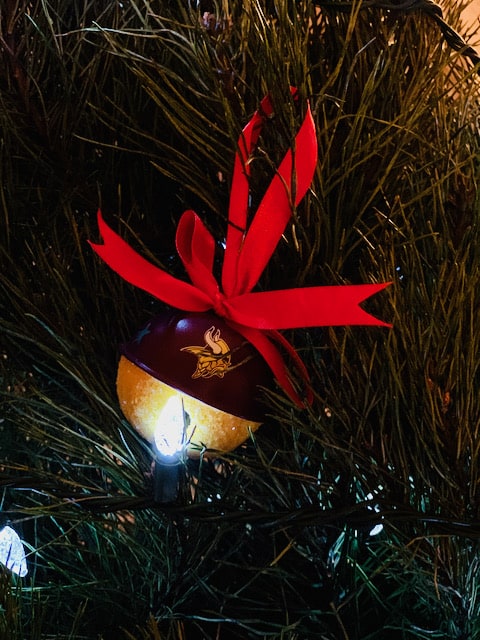 This wasn't even slightly surprising; I have a lot of Minnesota Viking ornaments. I added quite a few to the tree and still have lots left in the box.
Vikings, snowmen and red ornaments. That's pretty much the tree.
What caught my eye this week:
Emotional drain of the holidays: It should be easier this year to slow down; but always a stressful time.
How to become a morning person: This was interesting to me as I have gone from a total night owl to the ultimate morning person.
The amazing Helen Mirren and her thoughts on aging.
Cleaning the coffee pot: I am happy that I was at least sort of doing it right!
Bella in the holiday spirit. 😉
While I am certainly not one to dress up my cats I couldn't resist this opportunity. She wore them for probably a whole two seconds while I was lucky enough to get a picture. I'm sure she was mortified; but it was very temporary!
Have a good weekend!